'Word Cookies' Holiday Event Answers: Cheats For Every Daily Holiday Puzzle (December 1-31)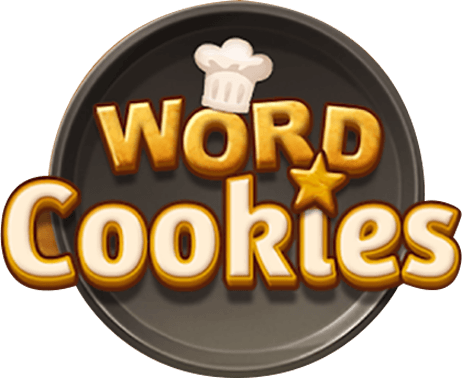 Has a "Word Cookies" Holiday Event puzzle got you stumped? Check out our complete guide with puzzle answers for every day of the holiday event running December 1 - 31st.
Word Cookies holiday event has once again arrived and with it comes the annual holiday Word Cookies puzzle. Each puzzle features an arrangement of letters that spell out a holiday-related word as well as other words using those letters. Every puzzle you complete earns you special snowflake cookies that are converted into gold coins for your game. As the days pass the answers to the puzzles can become more difficult to find and so to help you on your quest, we've put together a guide to all the puzzle answers for each day of the Holiday Event. We will post the latest puzzle answers at the top of the post, with older answer sets towards the bottom.
Happy Puzzling!
Word Cookies Holiday Event Answers: Cheats For December 19 Puzzle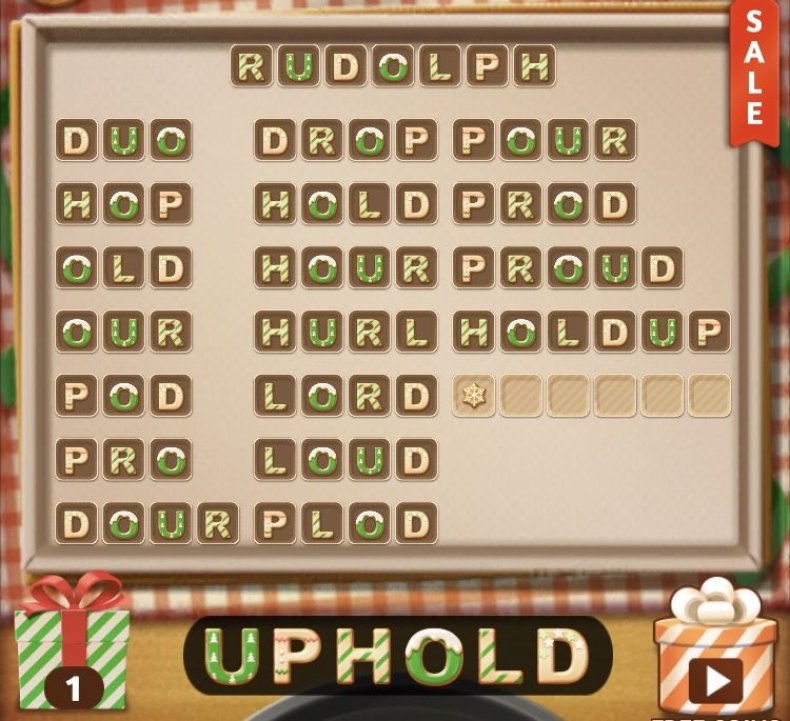 Rudolph
Duo
Drop
Pour
Hop
Hold
Prod
Old
Our
Hurl
Holdup
Pod
Lord
Uphold
Pro
Loud
Dour
Plod
Past Word Cookies Holiday Event Answers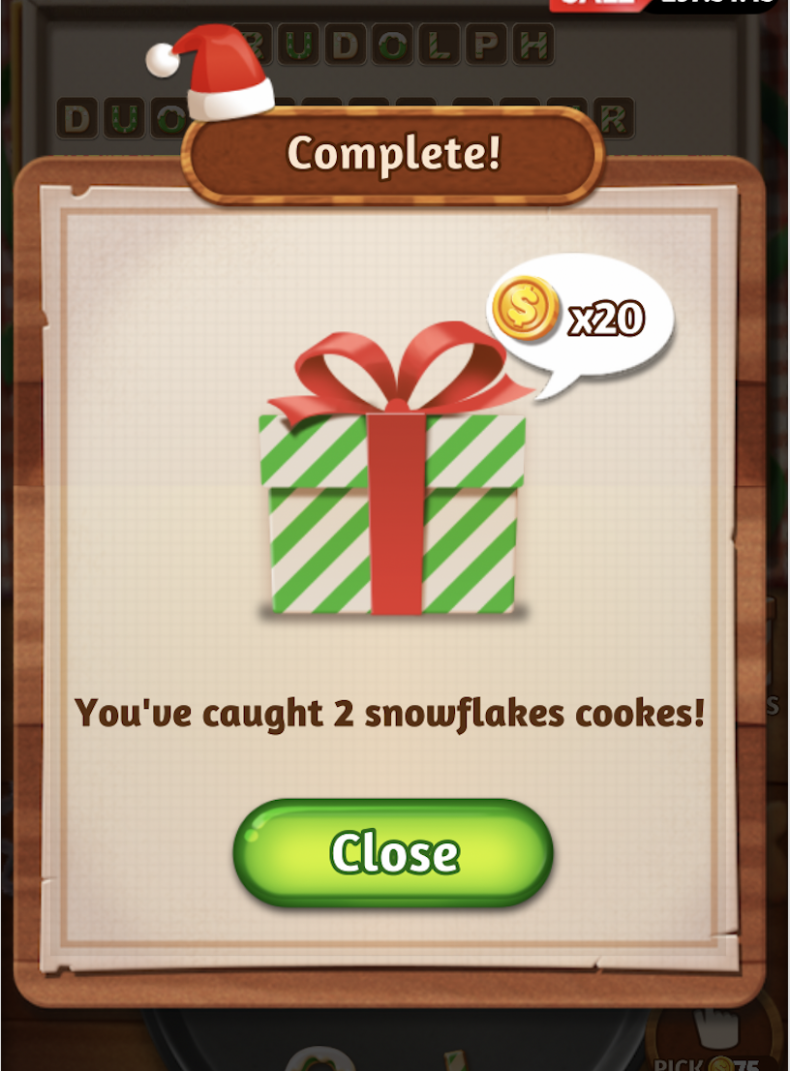 Word Cookies December 18 Answers - Carol, Arc, Car, Oar, Coal, Oral, Coral
Word Cookies December 17 Answers - Jingle, Gel, Gin, Jig, Lie, Nil, Lien, Line
Word Cookies December 16 Answers - Ribbon, Bib, Ion, Nib, Nor, Orb, Rib, Rob, Born, Iron, Robin
Word Cookies December 15 Answers - Garland, And, Lad, Lag, Nag, Rag, Ran, Darn, Drag, Gala, Glad, Land, Rang, Grand
Word Cookies December 14 Answers - Silver, Ire, Lie, Sir, Vie, Evil, Isle, Live, Rile, Rise, Viel, Vies, Vile, Evils, Liver, Lives, Riles, Veils, Viler, Livers, Sliver
Word Cookies December 13 Answers - Penguin, Gin, Gun, Inn, Nip, Nun, Peg, Pen, Pie, Pig, Pin, Pug, Pun, Nine, Pine, Ping
Word Cookies December 12 Answers - Flurry, Fly, Fury, Fry, Furry, Fur
Word Cookies December 11 Answers - Pine, In, Pi, Nip, Pen, Pie, Pin
Word Cookies December 10 Answers - Sledge, Eel, Gel, Led, Leg, See, Edge, Eels, Else, Gels, Glee, Legs, Seed, Sled, Edges, Ledge, Ledges
Word Cookies December 9 Answers - Chilly, Icy, Hill, Lily, Chill
Word Cookies December 8 Answers - Skate, Ask, Ate, Eat, Sat, Sea, Set, Tea, East, Eats, Sake, Seat, Taje, Task, Teak, Stake, Steak, Takes
Word Cookies December 7 Answers - Angel, Age, Ale. Gel, Lag, Leg, Nag, Gale, Lane, Lean, Angle, Glean
Word Cookies December 6 Answers - Hockey, Coy, Hey, Coke, Echo, Hock, Yoke, Choke
Word Cookies December 5Answers - Icicles, Ice, Lie, Ices, Isle, Lice, Slice, Icicle
Word Cookies December 4 Answers - Gloves, Ego, Gel, Leg, Log, Egos, Gels, Goes, Legs, Logs, Lose, Love, Ogle, Slog, Sole, Glove, Loves, Solve
Word Cookies December 3 Answers - White, Hew, Hit, The, Tie, Wet, Wit, Whet, With
Word Cookies December 2 Answers - Skiing, Gin, Ink, Kin, Sin, Gins, Inks, King, Sign, Sing, Sink, Skin, Kings
Word Cookies December 1 Answers - Frost, For, Rot, Fort, Rots, Soft, Sort, Forts