Today's 'Wordle' Answer #302—Tips and Hints to Solve Sunday April 17 Puzzle
Wordle puzzles can test newcomers and veteran players alike and for those who might need a little help, Newsweek has put together some hints and tips to get the correct answer.
The rules of the daily puzzle game are simple and uses a color-coded system to let people know how close they are to solving the Wordle word.
When players have selected the right letter in the right place, the tile goes green, if it's the correct letter but in the wrong space it turns yellow and if it's not the right letter at all, the tile flips to gray.
While Wordle might sound simple, there are brain-busting words that can stump even the most avid players who only have six attempts to solve the puzzle.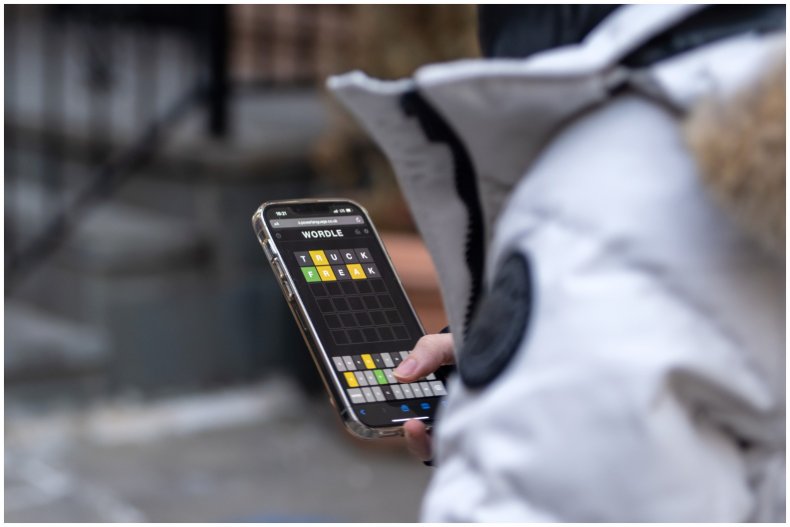 The addictive game was created by software engineer Josh Wordle who launched it to the public in October 2021.
In just a few months, Wordle's active player base grew from a few dozen to a globe-spanning 45 million users per day.
But Wardle said he had no intention of creating a business around Wordle and that he enjoyed expressing himself creatively.
He previously told Protocol: "I made this game, but I had no interest in running a game business. Basically, I think of myself as an artist, I really enjoy creating things."
As Wordle established itself as a global phenomenon in early 2022, The New York Times Company stepped in to buy it for an undisclosed seven-figure sum. Since February, Wordle has been hosted on the publication's website.
The Statista graph below illustrates how quickly Wordle became a global phenomenon within a few months.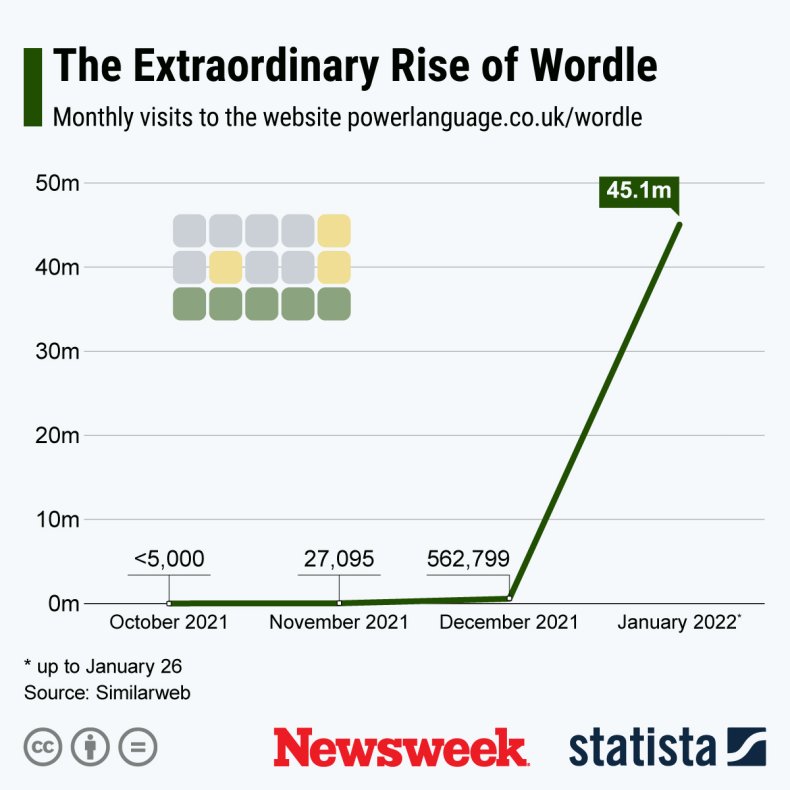 Wordle's success has inspired a number of other puzzle games, including map-based Worldle and math-centered Nerdle.
'Wordle' #302 Hints for Sunday, April 17
Newsweek has put together five hints and tips that can help you solve today's Wordle word puzzle.
Each clue will get players closer to the answer, so if you think you can solve the puzzle using only a few of the hints, you do not need to go any further.
Hint #1: Today's Wordle word is an adjective
Hint #2: The answer contains two vowels
Hint #3: Today's Wordle answer has no repeating letters
Hint #4: The word begins and ends with a vowel
Hint #5: Merriam-Webster defines the word as "generous or more than adequate in size, scope or capacity"
'Wordle #302 Answer for Sunday, April 17
The answer to today's Wordle puzzle is "ample."
A new Wordle will be ready to play at 7 p.m. ET every day. Those wanting something else to keep their puzzle-solving brain occupied can try out these games.