Today's Wordle #342 Answer. May 27 Pro Tip for Solving Word of the Day
Wordle is the viral daily word game now available from the New York Times, giving puzzle enthusiasts six guesses to arrive at the answer.
Some players can sometimes find the cryptic puzzle a little too tricky, but help is at hand with some useful hints in this article.
The best way to guarantee success in Wordle, especially if you have only a few minutes to spare, is to allow the tiles' color to be your guide.
Bright green tiles confirm the player has chosen the correct letter and it is positioned appropriately.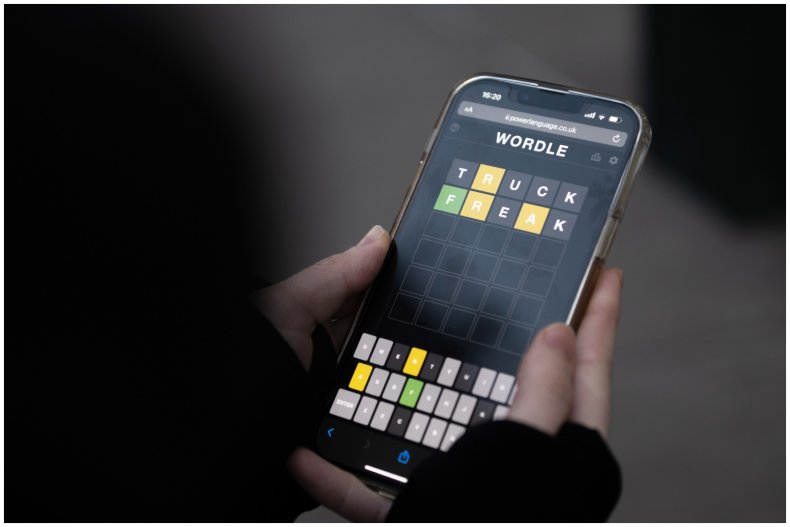 A yellow tile confirms that while the letter is right, it is in the wrong place. And a gray tile means you are out of luck, as the letter is not found anywhere in the word.
Wordle keeps a comprehensive record of each player's statistics, detailing the number of correct answers identified, and the length of winning streaks.
PR pro Jo Jessop-Maloney is one of the many people who use the game to connect with others.
She told Newsweek: "My husband and I both play along and challenge each other. I also love the connectivity of it and its appeal to a wide audience—from my mum playing in her 60s to my niece in her teens.
"I don't share my results via social media, but I do share daily within my family WhatsApp chat.
"My husband and I also share within our friends' WhatsApp groups—we used to all share daily, but now we tend to share if we have got it in one (quite rare), or if we've failed terribly, or if, more often than not, it's a funny word.
"A little tip from me; I also quite often use the words Noise or Piano as the starter word—they often get you off to a flying start."
Spoiler alert: the answer to May 27's Wordle #342 is found at the bottom of this article, so take care when scrolling down, and remember to return on Saturday for more hints.
Wordle Origins
Cryptic classic Wordle was created by a Welsh engineer—with a little help from his girlfriend—during the depths of a COVID-19 lock down.
Josh Wardle created the game for the pair of them to play to pass the time together.
But Wordle swiftly proved remarkably popular among his family and wider social group, and word about the game soon went viral.
In early November 2021 it is thought fewer than a hundred people played, but hundreds of thousands were hooked only two months later. There are believed to be millions of players today.
Since its release, Wordle has inspired several other daily word games ending in "-dle", in homage to the original, such as Heardle and Crosswordle.
The Statista graph below has tracked Wordle's soaring popularity among puzzle fans around the world.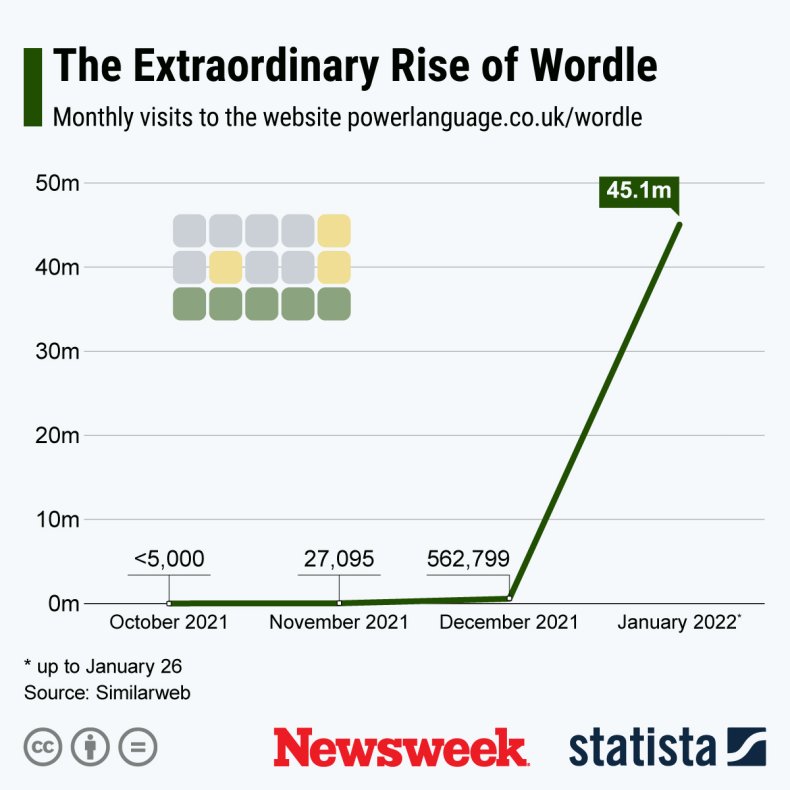 Wordle #342: Hints for Friday, May 27
The answer for the Wordle at the culmination of another working week is rather difficult, so give each guess a lot of thought.
Hint #1: The answer for Wordle #342 is rather unusual as the five-letter word includes three vowels.
Hint #2: While there are relatively few words with just a pair of consonants in five letters, the fact that two vowels are the same might throw players a little.
Hint #3: Dictionary Merriam-Webster defines the Wordle #342 answer as "A decorative jeweled or flowered headband or semicircle for formal wear by women."
Hint #4: Synonyms for the Wordle #342 answer include: "crown," "coronet" and "diadem," meaning this decorative piece may be mentioned during the upcoming celebrations for Queen Elizabeth II's Platinum Jubilee.
Good luck with working out the answer for today, and remember to return for another set of Wordle hints and tips over the weekend!
Wordle #342 Answer for Friday, May 27
Still having trouble even after these four hints? The answer to Wordle on Friday, May 27, is "Tiara."
Wordle refreshes daily at 7 p.m. EDT (4 p.m. PDT) with another new puzzle available to tackle.
Wordle fans wanting something more while they wait for another daily brainteaser can attempt some more word-based puzzles right HERE.