'Wordle' #382 Answer: Clues and Hints To Solve Wednesday, July 6, Puzzle
Wordle is easily one of the most addictive and fun online puzzles out there.
With its simple rules—guessing a new five-letter word every day in six attempts—the digital game has proven to be quite popular with, well, everyone .
Since it was launched to the public, various similar games emerged in its wake, including Quordle, Squabble and Herdle.
And if you're new to the craze, you can try it for free here.
The Origins of 'Wordle'
Wordle was originally created by software engineer Josh Wardle, for his partner Palak Shah, so that they could play it together. It was launched at the height of the Covid-19 pandemic and quickly became very popular.
When it was first launched (October 2021) there were some 90 people who played the game. It has since grown into a worldwide phenomenon with tens of millions of active users.
It became so popular that The New York Times Company stepped in to buy it for a seven-figure sum in January.
Wordle then moved over to the publication's website the following month where it remains to this day.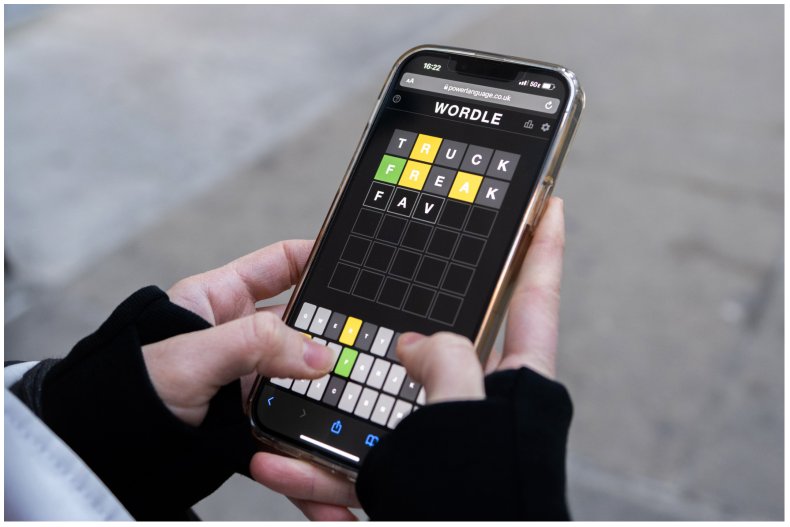 'Wordle' #382 Hints and Clues for Wednesday, July 6
Part of what makes Wordle so much fun is the fact that it can be quite challenging and difficult at times, so if you're stumped on the latest one, Newsweek is here to help.
Josh Wardle, Wordle's creator, has previously said that he likes to spend his first few attempts eliminating as much of the alphabet as he can.
We've got four hints for you below, and each will bring you closer to the answer. So if you only need a little help, we recommend you stop reading before the last of the clues.
Hint #1: Today's Wordle answer starts with the letter "F."
Hint #2: The answer has one vowel.
Hint #3: Today's Wordle answer has repeating letters.
Hint #4: The word is usually associated with an animal or soft fabrics.
Still stumped? Newsweek has got the answer for Wordle #382 below:
The Wordle #382 for Monday, July 4, is "Fluff." Oxford Languages describes the word as "soft fibers from fabrics such as wool or cotton which accumulate in small light clumps."
The next Wordle puzzle will be available today at 7 p.m. ET, as this is when the daily update occurs.
While you're waiting for it to refresh, why not try other similar online digital puzzles, such as the geography guessing game Worldle or some of these alternative word puzzles instead?