Wordle #420 Clues, Hints and Answers for Saturday, August 13 Puzzle
Some Wordle puzzles are easier than others, and if you are getting stuck on today's brain teaser, Newsweek is here to help.
The rules are simple. You have six attempts to get a five-letter word. If you get the correct letter in the correct place, the tile turns green. A correct letter in the wrong place turns yellow, while the tile turns gray if the letter is not in the word at all.
Tactics are important, and a good way to begin is with a word that is rich in vowels like AUDIO. Lesser used letters like X, Q and Z would be better used when you have more of an idea of what the word might be.
At the end of the game, a box pops up which shows your track record, invaluable if you want to share for bragging rights.
Wordle, a pun on the creator's name, has inspired a range of other games, such as Dordle, Quordle, Worldle and even the mathematics-themed Nerdle.
It was created by Josh Wardle, who honed it during COVID lockdown along with his partner Palak Shah before it was launched at the end of last year.
He previously told Newsweek that when he designed the game he made sure the entries were randomized. "In other words, I don't actually know what tomorrow's word is going to be, which means that I can take part like everybody else."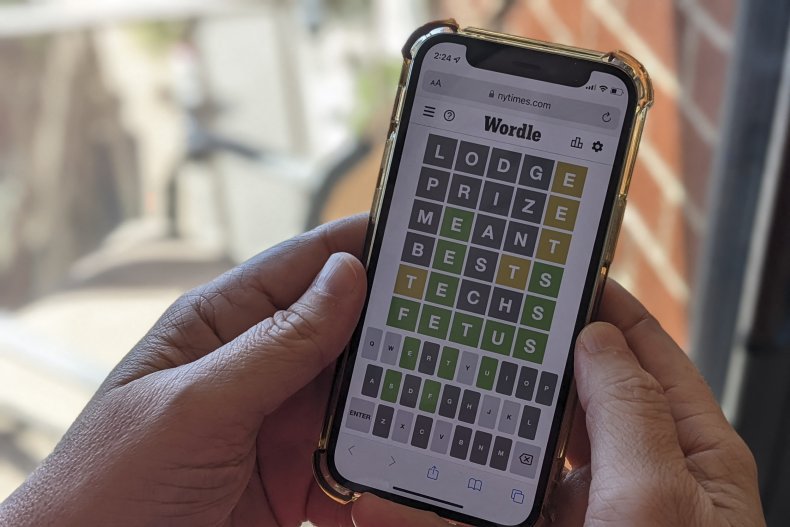 Its global reach was assured when it was sold to The New York Times for an undisclosed sum. Its growth was exponential, and within a few months, it was the staple for millions as this graph by Statista highlights.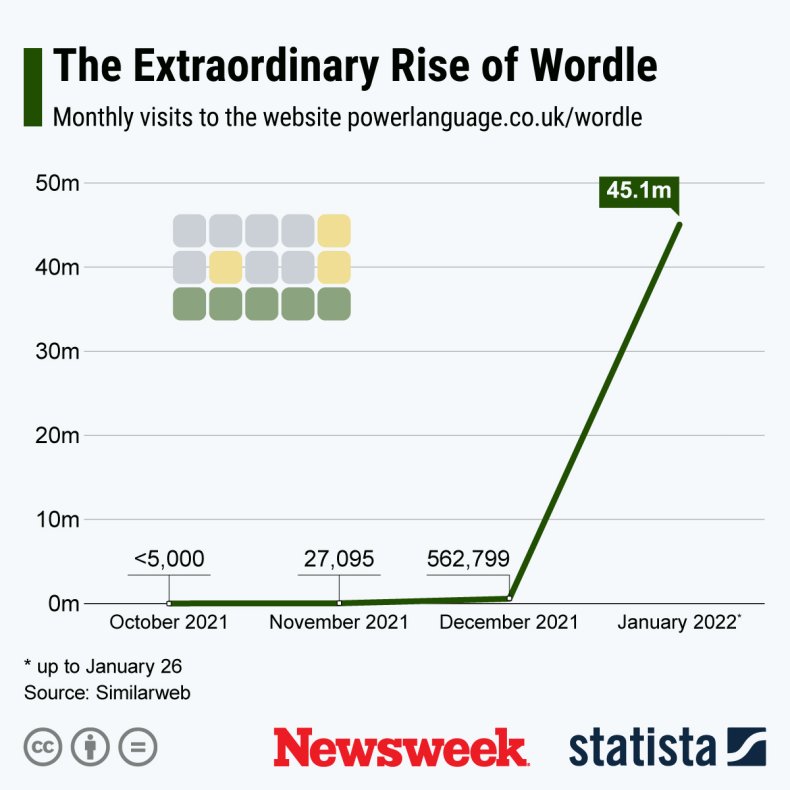 'Wordle' #420 Clues for August 13
So let's get down to business. Each clue should give you a bit more information about today's answer, which appears at the bottom of the page.
Hint #1: Wordle #420 is an adjective that has one vowel as well as a consonant at the end that sounds like a vowel.
Hint #2: The answer to today's Wordle is quite a colloquial term, which could prove tricky for some players.
Hint #3: Today's word starts with an "h" and usually refers to male beauty.
Hint #4: One Merriam-Webster definition of Wordle #420 is "attractive and usually well-built."
Hint #5: Today's word rhymes with "chunky."
'Wordle' #420 Answer for Aug 13, 2022
The answer to Wordle #420 on Saturday, August 13 is "HUNKY."
Wordle refreshes every 24 hours at 7 p.m. ET. While you wait for the next puzzle to appear, you might want to check out some alternative word games.