Today's Wordle #450 Answer, Hints and Clues for Monday, September 12 Game
Wordle's rules may be simple, but from time to time we can all get stumped whilst trying to determine the answer.
The daily online game gives players six attempts to solve a random five-letter word. If you haven't tried Wordle yet, you can do so for free here.
Wordle users abide by a color-coded system while playing; a green tile indicates the letter chosen is correct and in the right place, a yellow tile means the letter is right but in the wrong place while a gray tile indicates it is not in the answer at all.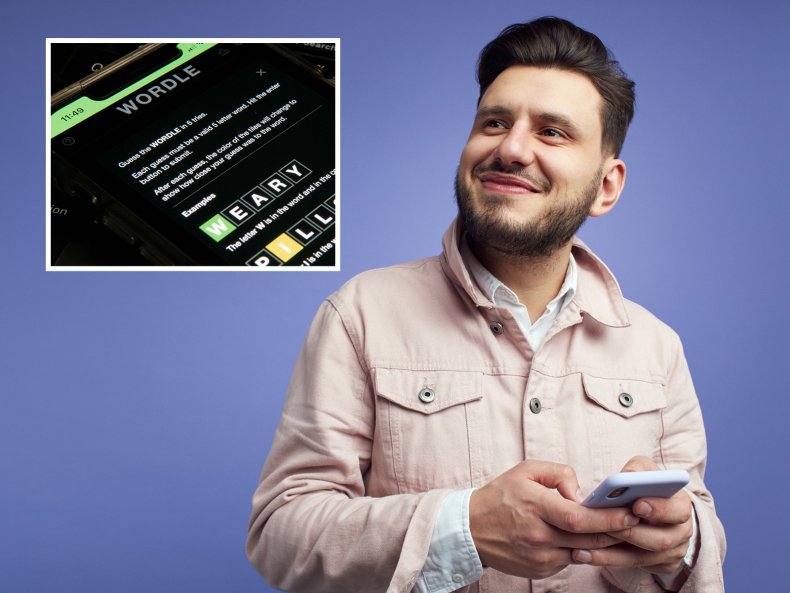 The first prototype of Wordle was made back in 2013 by software engineer Josh Wardle, who created the game as a gift for his puzzle-loving partner.
It was then launched to the public in 2021 and has become hugely popular all over the world.
Wardle previously told Newsweek that he was surprised when his puzzle game first became a smash hit in New Zealand.
He said: "For obvious reasons, Wordle has mostly been popular in English-speaking countries. After all, it is a language-based game.
"When it launched, it actually took hold in New Zealand first...which is something I've never experienced before.
"The Twittersphere over there is quite small, so everyone tends to be rather interconnected. That means if one person shares something, a lot of others are likely to see it as well, which is how Wordle gained such momentum."
Below, Newsweek has a few hints and tips to help those struggling to answer today's Wordle puzzle.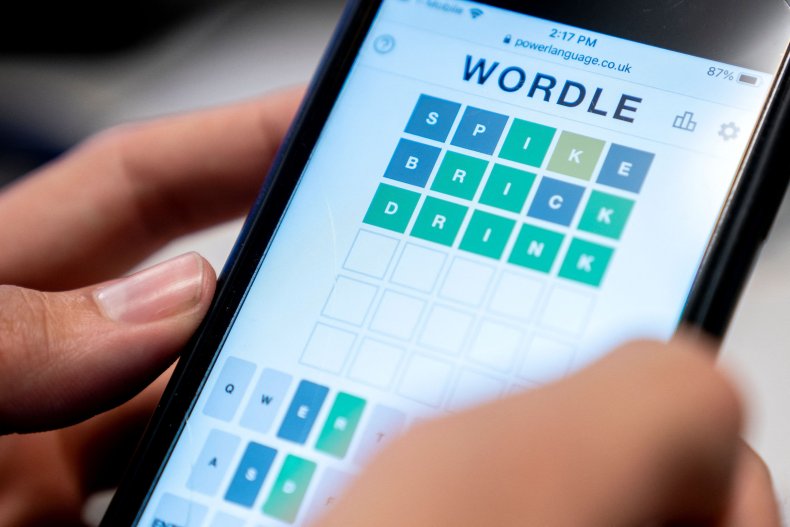 'Wordle' #450 Hints and Clues for Monday, September 12
Please scroll carefully as the answer to Wordle #450 can be found at the bottom of this page so if you are just looking for a few hints to help you with the September 12 Wordle, or general advice on how to play, then there will be spoilers.
To get the correct answer to Wordle, creator Wardle recommends that players try to eliminate as much of the alphabet as possible in their first few guesses. For example, a word that contains plenty of vowels, such as "ADIEU," is a good way to start, whereas less common letters such as X, Q or Z, are better to save for when you have a better idea of what the word might be.
Below are four hints to help you solve Wordle #450. Each clue should bring you closer to the solution.
Hint #1: The word starts with the letter "B."
Hint #2: Today's Wordle contains three vowel letters.
Hint #3: It ends with the letter "E."
Hint #4: There is a double letter.
'Wordle' #450 Answer for Monday, September 12
The answer to the Monday, September 12 Wordle puzzle is "BOOZE."
The Merriam-Webster dictionary states the word can be a verb or a noun.
The noun "booze" means an intoxicating drink, often used when discussing hard liquor.
The verb "booze" means to drink intoxicating liquor, especially to excess—often used in the phrase "booze it up," Merriam-Webster states.
Wordle resets with a new puzzle at 7 p.m. ET daily so don't worry if you didn't manage to get today's answer.
Want to test your brain power further? Why not try Worldle, Quordle, Dordle and the math-themed Nerdle?