Wordle #461 Clues, Hints and Answer for Friday, September 23 Puzzle
Wordle, the puzzle game that grew popular during the COVID-19 pandemic, has delivered its latest brainteaser to fans around the world.
The aim of the game is to guess the five-letter word within six attempts. For each letter that is guessed that is in the right place in the answer, the tile turns green. If the letter is in the word but in a different position, the tile turns yellow. If the letter is not in the word at all, the tile turns gray.
People use techniques to find the word. Some may just go for the first five-letter word that comes into their head, while others are more strategic, thinking of specific words with lots of vowels in, which are likely to be in the Wordle answer.
'Wordle' Origins
Josh Wardle, a Welsh software engineer living in New York City, initially created Wordle for his partner, who enjoyed puzzles, during the COVID-19 pandemic.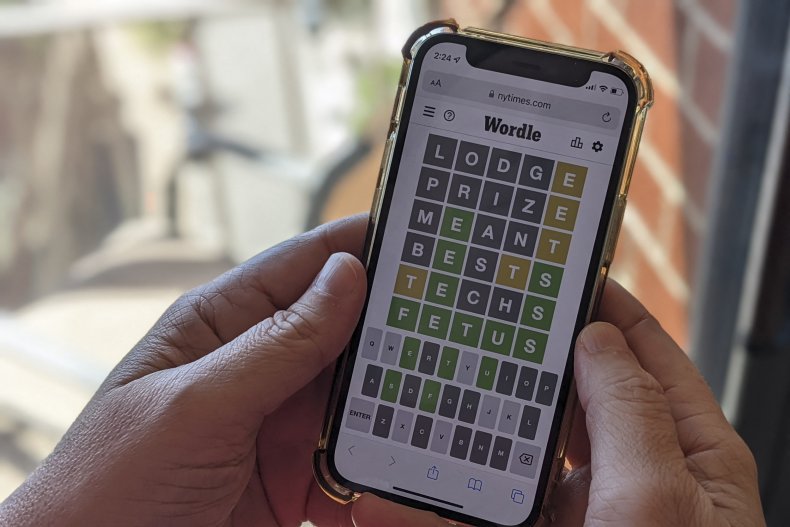 Wardle created the guessing game for just the two of them, with a pun on his surname. They quickly became addicted to playing, and so did his family, so he introduced it to friends and other relatives.
At the beginning of November 2021, only 90 people played Wordle, but two months later it had more than 300,000 players, according to The New York Times. The Times acquired the game from Wardle for more than $1 million in January. It now has around 3 million players from around the world, according to The Conversation.
The puzzle's popularity has inspired a range of similar games, such as Dordle and the mathematically-based Nerdle.
'Wordle' #461 Hints and Tips for Friday, September 23
Newsweek will provide five clues and tips that can help you solve today's puzzle.
Each hint should bring you closer to the answer, so those who only want a bit of a help should only read one or two. If you still can't get the word after that, it's worth reading all the hints.
Hint #1: Today's Wordle is a noun.
Hint #2: The answer starts with a "G."
Hint #3: The Wordle has an "O" in it.
Hint #4: The word has "R" in it.
Hint #5: One of Merriam-Webster's definitions of the word is "raise, honor, or distinction extended by common consent : renown."
'Wordle' #461 Answer for Friday, September 23
The answer to Wordle puzzle 461 is "Glory"
Anyone who found today's game difficult can wait for a new one when it resets at 7 p.m. ET.
Players who enjoy Wordle can also try one of these puzzles.