'Wordle' #364 Answer: Today's Word of the Day Clues for Saturday, June 18
The rules are simple, but getting the answer can be difficult, which is why Newsweek is offering some hints to get you over the line in today's Wordle.
You get six attempts to get the five-letter word and a lot hinges on what you put down first, which obviously has to be a guess.
If a letter is correct and in the right place, it goes green, and if it is right and in the wrong place, it turns yellow. An incorrect letter turns gray.
At the puzzle's completion, a box appears in which people can share on social media. Many keen players post on Twitter how many tries it took to get the right answer.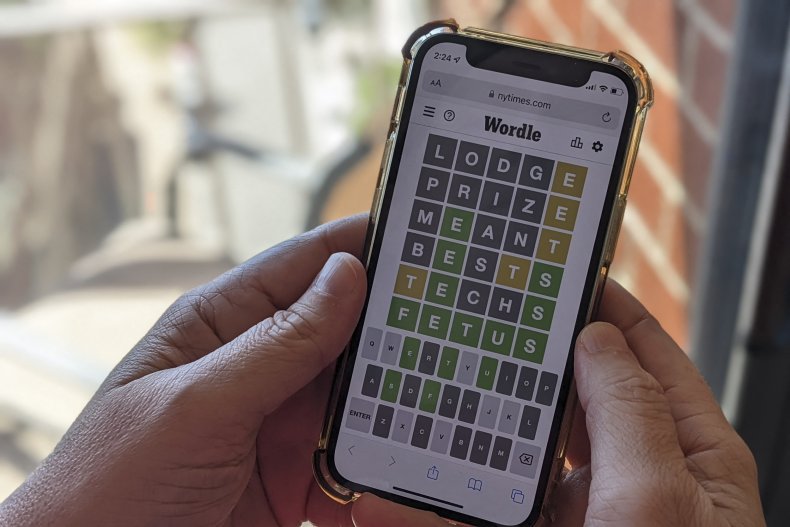 The game's name is a pun on the name of its creator Josh Wardle, an engineer who started working on it in 2013, and completed it during the COVID lockdown. Helped by his partner, Palak Shah, the game was released at the end of 2021 and was only played by a few dozen people.
A variety of tactics can be employed. Wardle, for example, said he would spend the first few tries trying to eliminate as much of the alphabet as he can.
The game's global reach was assured when it was bought by The New York Times and now the game is a daily staple for tens of millions of people. Wardle's creation has also inspired other daily puzzles like the globe-trotting guessing game Worldle and the math-based Nerdle.
The graph below, provided by Statista, shows how much Wordle has captured the imagination over the last few months.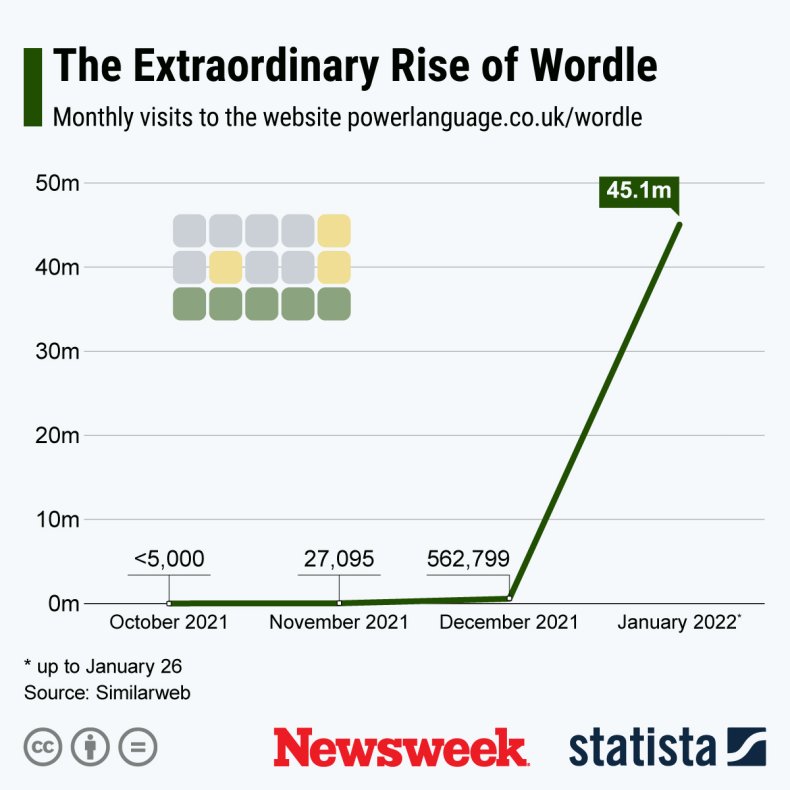 'Wordle' #364 Five Hints for Saturday, June 18
Newsweek has put together five clues to help players get the right answer for Wordle #364 on their own. Each hint should reveal more information than the previous one.
Hint #1: Wordle #364 is a noun, with two vowels, one of which appears twice. There is also a consonant which appears twice, which could be tricky for some players.
Hint #2: Wordle #364 ends with two different vowels, which might also leave some scratching their heads.
Hint #3: Today's Wordle refers to the product of a tree that grows in a tropical climate.
Hint #4: Wordle #364, rhymes with the name of a special administrative region of China.
Hint #5: Merriam-Webster defines Wordle #364 "a dried, fermented, fatty seed of the fruit of a South American evergreen tree used in making cocoa, chocolate, and cocoa butter."
Wordle' #364 Answer for Saturday, June 18
The answer to Wordle for Saturday, June 18 is "cacao"
Wordle refreshes itself at 7 p.m. ET every day, and then the next word will be made available for players to try and solve.
Wordle fans who need something to keep themselves preoccupied while they wait until the daily puzzle has updated can have a go at these similar word-based puzzles.