Wordle is the daily puzzle game that can leave you scratching your head, but luckily Newsweek has some hints to help you get over the line.
The challenge is to get a five-letter word in six attempts. If you get a correct letter, but in the wrong part of the word, it turns yellow. If it is correct and in the right part of the word, it turns green. Any letter that is not in the word, turns gray.
If you finally get the answer, a statistics box appears showing your track record in the game which you can share with others.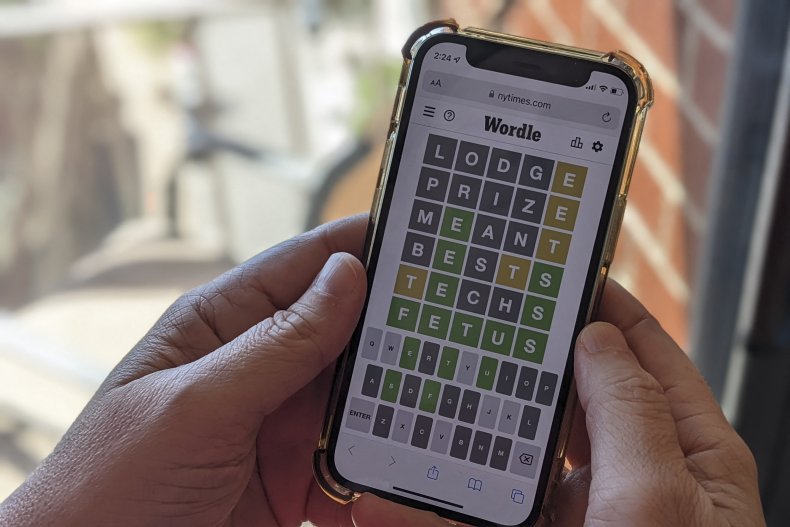 The brainteaser was the brainchild of software engineer Josh Wardle who started work on the project in 2013.
The COVID pandemic lockdown focused his mind, with the help of his partner Palak Shah. Shah looked at the 12,000 five-letter words possible in English and narrowed them down to 2,500, which gives about seven years worth of answers if you played the game every day.
The game was initially played by only a few dozen people when it was released to the public in October 2021.
Its global reach was assured when it was bought by The New York Times and within a few short months, it is now enjoyed and pored over by tens of millions of people.
Now with over 45 million users a day, it has also inspired other daily puzzles like the globe-trotting guessing game Worldle and the math-based Nerdle.
The graph below, provided by Statista, shows how much Wordle's popularity has grown over the last few months.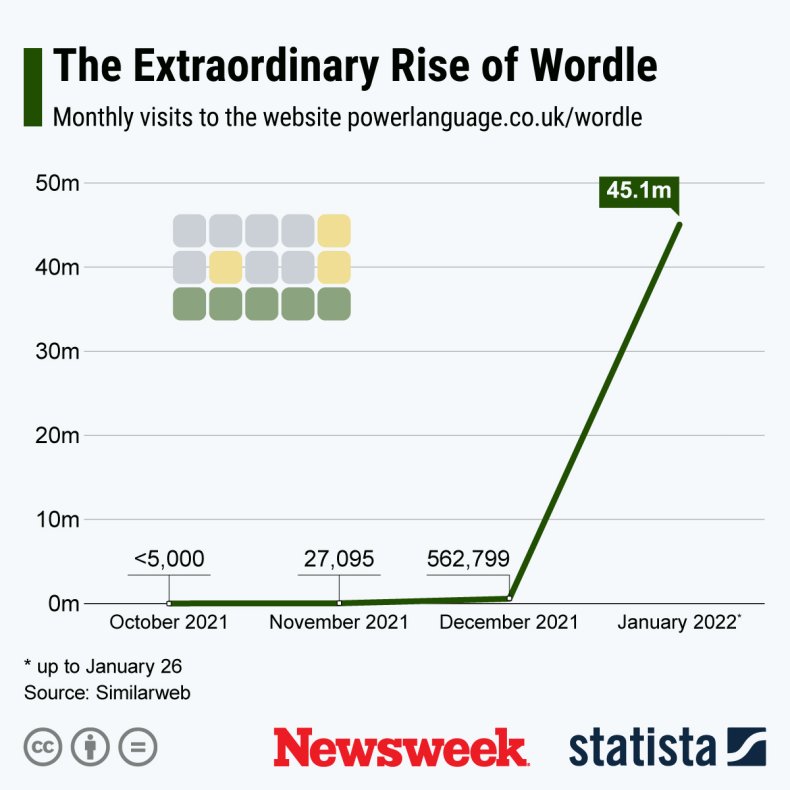 'Wordle' #356 Five Hints for Friday, June 10
Newsweek has put together five clues to help players come up with the correct outcome for Wordle #356 on their own. Each hint reveals more information than the previous one.
Hint #1: Wordle #356 only has two vowels in it and ends in a consonant that sounds like a vowel.
Hint #2: The Wordle word of the day is often used in connection with religious belief.
Hint #3: The first half of Wordle sounds like a pastry product you might eat.
Hint #4: Synonyms for today's Wordle include "loyalty" or "reverence."
Hint #5: Merriam-Webster defines Wordle #356 as "the quality or state of being pious."
'Wordle' #356 Answer for Friday, June 10
The answer to Wordle on Friday, June 10 is "piety."
Wordle refreshes itself at 7 p.m. ET every day, and then the next word will be made available for players to try and solve.
Wordle fans who need something to keep themselves preoccupied while they wait until the daily puzzle has updated can have a go at these similar word-based puzzles.