Today's Wordle #453 Answer: Hints and Clues for Thursday, September 15 Game
Despite the simplicity of the daily Wordle puzzle, even the most veteran players can occasionally find themselves struggling with the brainteaser.
Thankfully, Newsweek is here to provide a nudge in the right direction to ensure your streak continues.
Wordle requires players to solve the popular puzzle by guessing a five-letter word in six tries or fewer.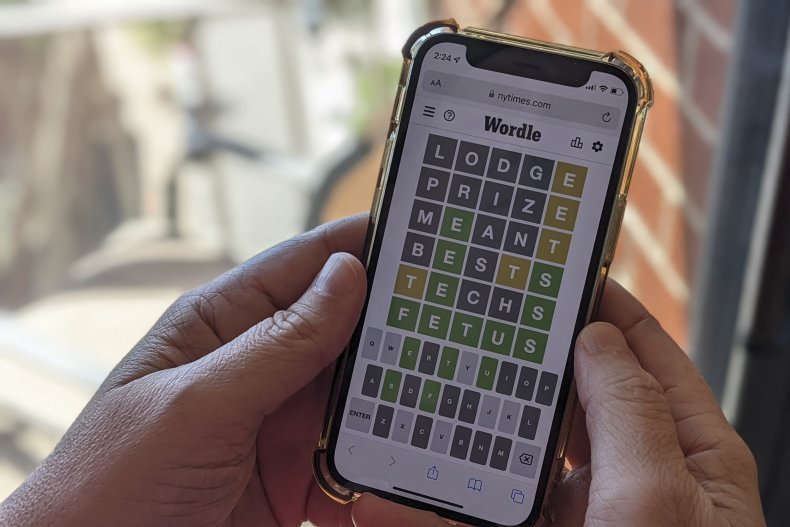 The game refreshes each day, with a new word needing to be worked out using color-coded clues.
A green tile indicates the letter is in the correct position, while a yellow tile means the letter is in the word but in the wrong place. A gray tile means the letter is not in the word at all.
When tackling the puzzle, it is best to be adaptable and consider new strategies.
For instance, trying to find the right vowels may prove less beneficial for a consonant-heavy word like "Fuzzy."
The game's own developer, Josh Wardle, likes to spend his first few tries eliminating as much of the alphabet as he can.
Wardle previously told Newsweek that he was surprised when his puzzle game first became a smash hit in New Zealand.
He said: "For obvious reasons, Wordle has mostly been popular in English-speaking countries. After all, it is a language-based game. When it launched, it actually took hold in New Zealand first...
"The Twittersphere over there is quite small, so everyone tends to be rather interconnected. That means if one person shares something, a lot of others are likely to see it as well, which is how Wordle gained such momentum."
Wordle #453 Tips for Thursday, September 15
The word for the day on September 15 will be revealed at the end of this article.
Here are some clues that might help you along the way to working it out on your own.
Hint #1: Wordle #453 has two vowels.
Hint #2: There are no repeated letters in today's Wordle answer.
Hint #3: The Thursday, September 15 Wordle answer rhymes with "flout."
Hint #4: You might want to use "Sound" as a starting word, as that will reveal two green tiles and one yellow tile.
Hint #5: The Merriam-Webster dictionary defines the Wordle answer as: "To call into question the truth of something, to be uncertain about something."
Wordle #453 Answer for Thursday, September 15
The answer for the Thursday puzzle is "Doubt."
The next Wordle puzzle will be available at 7 p.m. ET, when the daily update occurs.
While you wait for that refresh, you might want to try the geography guessing game Worldle or some of these alternative word puzzles instead.