Today's 'Wordle' Word of the Day: #310 Answer and Hints—April 25
Wordle fans kick off a brand-new week with a five-letter doozy, which they may rarely use from day to day.
As a result, players might require a clue to help put them on the right path as they attempt to solve the smartphone problem that has taken the world by storm.
The brainteaser every 24 hours tasks amateur sleuths to discover a five-letter word, via a color-based grid system to show them when it is correct.
Newsweek has put together several hints that may prove useful to those people short of time or have run out of ideas for the April 25 Wordle. Please note: spoilers will follow.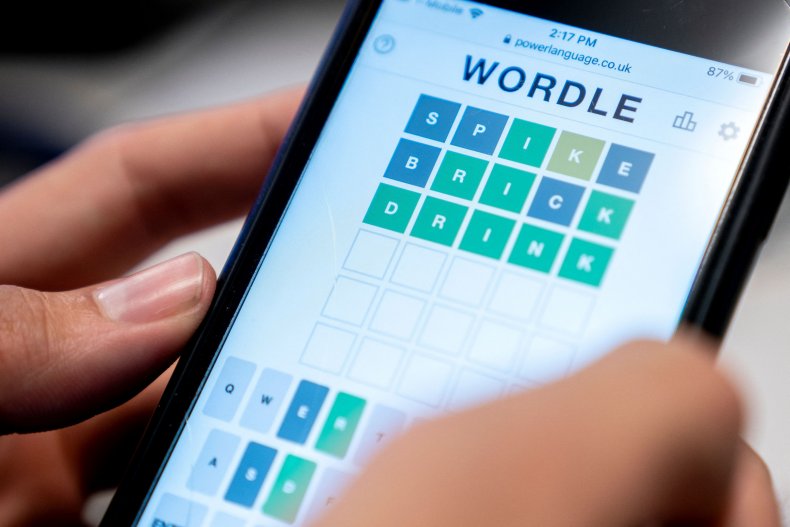 When Did 'Wordle' Become So Popular?
New York-based software engineer Josh Wardle knew his partner loved word games, so he created a guessing game for them to play together.
After enjoying the problem-solving game as a pair, Wardle made it publicly available during the height of the coronavirus pandemic and the game quickly took off.
Wordle is so popular, Wardle's website for the game reached an audience of millions who often began their day with Wordle either alone or working with friends and family.
Wordle even inspired other daily puzzles, including the geographic guessing game Worldle and the number-crunching Nerdle.
In January 2022, Wardle sold the game to The New York Times for a sum in "the low seven figures," which the media company confirmed will continue to be "free to play."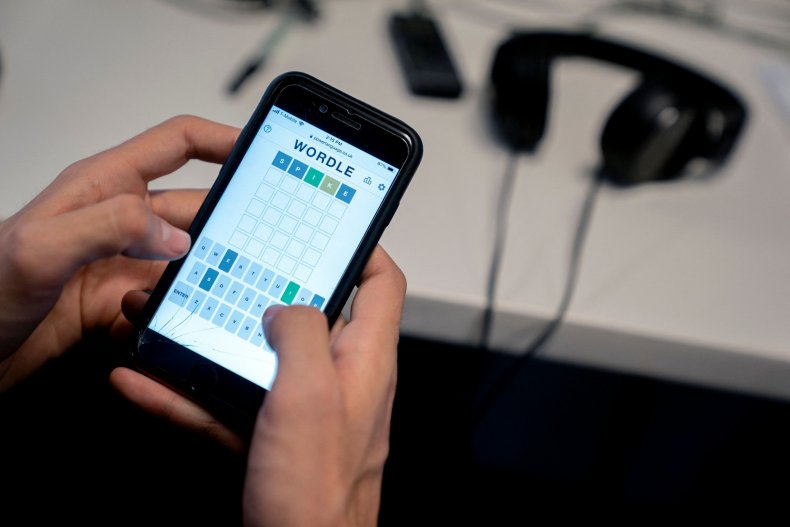 'Wordle' #310 Hints for Monday, April 25
The Wordle hints here describe the meaning of the answer, rather than list any specific letters used in the word itself.
So read on to ensure you continue that hot Wordle winning streak—but be careful about scrolling down too far, too fast, as the explicit answer to today's puzzle lies at the bottom of your screen.
Hint #1: The word is an adjective, boasting two vowels and three consonants.
Hint #2: The answer to Wordle #310 has a rather obscure origin in its 16th century English antonym.
Hint #3: Wordle players may wish to start Monday's trickier than usual puzzle with something such as "crate," which features both of the answer's vowels.
Hint #4: The answer can be used to describe something that is standing still.
Hint #5: Synonyms for today's Wordle answer can, according to the dictionary, include: "crooked," "lopsided," "tilted," "angled" and "oblique."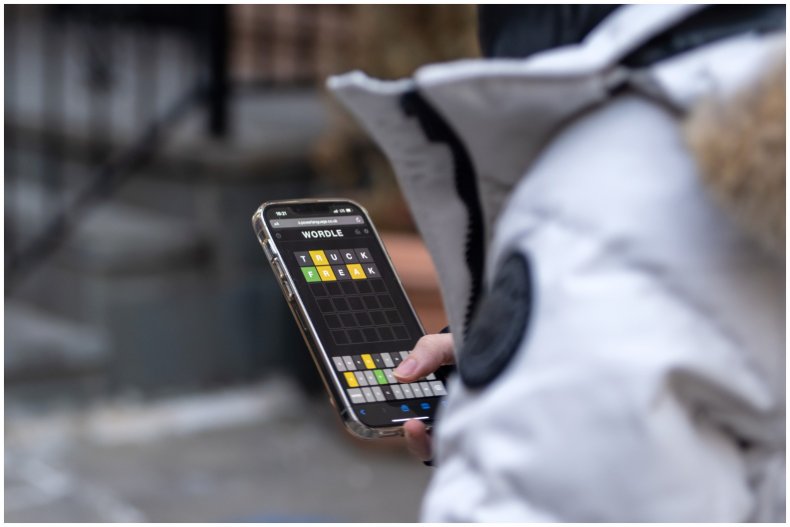 'Wordle' #310 Monday, April 25 Answer
Got it yet? The Wordle of the Day for April 25, #310 answer is "Askew."
The addictive puzzle, which is available on smartphones and laptops the world over, is available each day from 7 p.m. ET.
But Wordle fans desperate to exercise their grey cells can have a go at these similar word-based puzzles while they wait for the next Wordle to drop.