As Trump's DOJ Prosecutes Aid Worker, Humanitarian Groups Promise Continued Support For Migrants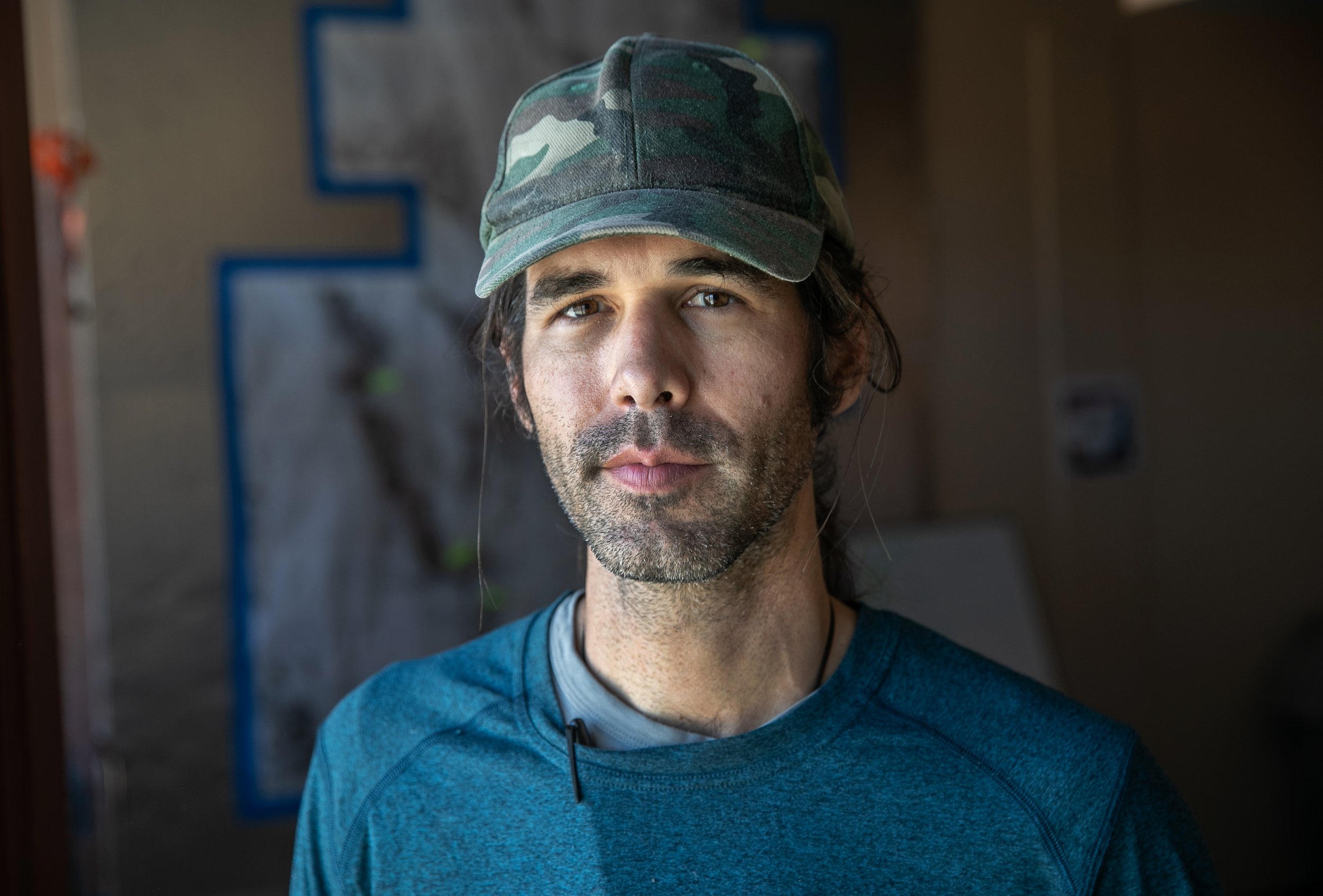 The jury trial of humanitarian aid worker Scott Warren on felony charges of harboring and transporting undocumented migrants began in Tuscon, Arizona, on Wednesday. Warren is alleged to have acted to "conceal, harbor and shield from detection" a pair of migrants who had illegally crossed into the United States from Mexico by feeding them and providing access to a shelter for several days.
Activists are livid that the Department of Justice is applying smuggling statutes to a charitable organization for providing food and shelter, and there are growing concerns that this case could set a precedent for charging community organizations in Hispanic neighborhoods around the country with similar crimes.
"The criminalization of humanitarian aid work is very frightening," Justine Orlovsky-Schnitzler, a spokesperson for the humanitarian group No More Deaths, which engaged Warren as a volunteer, told Newsweek. "That has wide-reaching implications for many groups of people."
In recent years, organizations like No More Deaths have enjoyed a somewhat cooperative and mutually beneficial relationship with law enforcement agencies. The Catholic Community Services of Southern Arizona, in Tuscon, regularly receives requests from ICE to house migrants.
Robin Reineke, director at the Colibrí Center for Human Rights in Tuscon, said in a sworn statement to the court in Warren's case that her organization has "worked closely with Border Patrol Search, Trauma, and Rescue," the division of U.S. Customs and Border Protection dealing with emergency rescue operations.
"For many years we worked closely with Border Patrol," she wrote in the statement. "And I am aware that Border Patrol also worked cooperatively with No More Deaths."
But she alleged that the "cooperative relationship" changed after Border Patrol in 2017 raided the Byrd Camp, a medical facility operated by No More Deaths that provided urgent care to migrants injured by an often-treacherous journey through the Arizona desert.
Orlovsky-Schnitzler told Newsweek that No More Deaths continues "to strive for a cooperative working relationship with immigration authorities."
The increasingly adversarial relationship between immigration agents and non-profits on the front lines of the migration crisis underscores not only the government's inability to cope with the influx of migrants from Central America but also, as highlighted in the Warren case, the operational risk of providing services to the Hispanic community.
"All of the prosecutions of the No More Deaths activists implicate the kind of basic humanitarian aid that many organizations are giving throughout the country," Katherine Franke, director of the Law, Rights, and Religion Project at Columbia Law School, told Newsweek. "By the terms of these charges, if someone puts out food or water or any other aid, they risk federal prosecution."
Franke, who filed an amicus brief in support of Warren's religious claim to humanitairain aid work, said that the prosecution sends a "troubling message" to religious workers like Warren "who are interested in the sanctity of life."
"Scott has a deeply held spiritual belief about the land he lives on," Orlovsky-Schnitzler explained. "He feels that every human life is sacred and deserves to be acknowledged."
If rescue workers aren't protected from federal prosecution due to the Religious Freedom Restoration Act, which provides legal cover for defendants who acted in furtherance of a sincere religious belief, then advocates are concerned about how the Trump administration may expand its use of prosecution to deter working with immigrants, something that is often conducted under the auspices of a religious entity.
"There's absolutely a chilling effect, certainly for the sanctuary activists who work with No More Deaths and similar organizations," Franke said. "You would be looking over your shoulder to make sure the federal government is not monitoring the provision of basic aid to people at risk who you might be supporting, people who the government views as illegal immigrants, which they're not."
Franke finds the government's position on religious claims especially hypocritical in Warren's case, considering that the Justice Department is "more than happy to come to the rescue of people who have marginal if not fabricated religious liberty claims," referring to well-publicized instances where the department has intervened to support plaintiffs who, among other things, refused to provide services to LGBT customers on religious grounds.
She casts the DOJ's differing approaches as a "contradiction in how they support religious liberty."
And as for the humanitarian work at the border from organizations like No More Deaths now facing an uncertain legal future, there are no plans to stop anytime soon.
"Quite frankly, the work continues because the need continues," Orlovsky-Schnitzler said. "Regardless of the criminalization and what's happening in the courts, people are still dying in the desert. We want to be able to help those people."
This article has been updated to clarify a quote from Katherine Franke.