Is Workday Silicon Valley's Next Big IPO?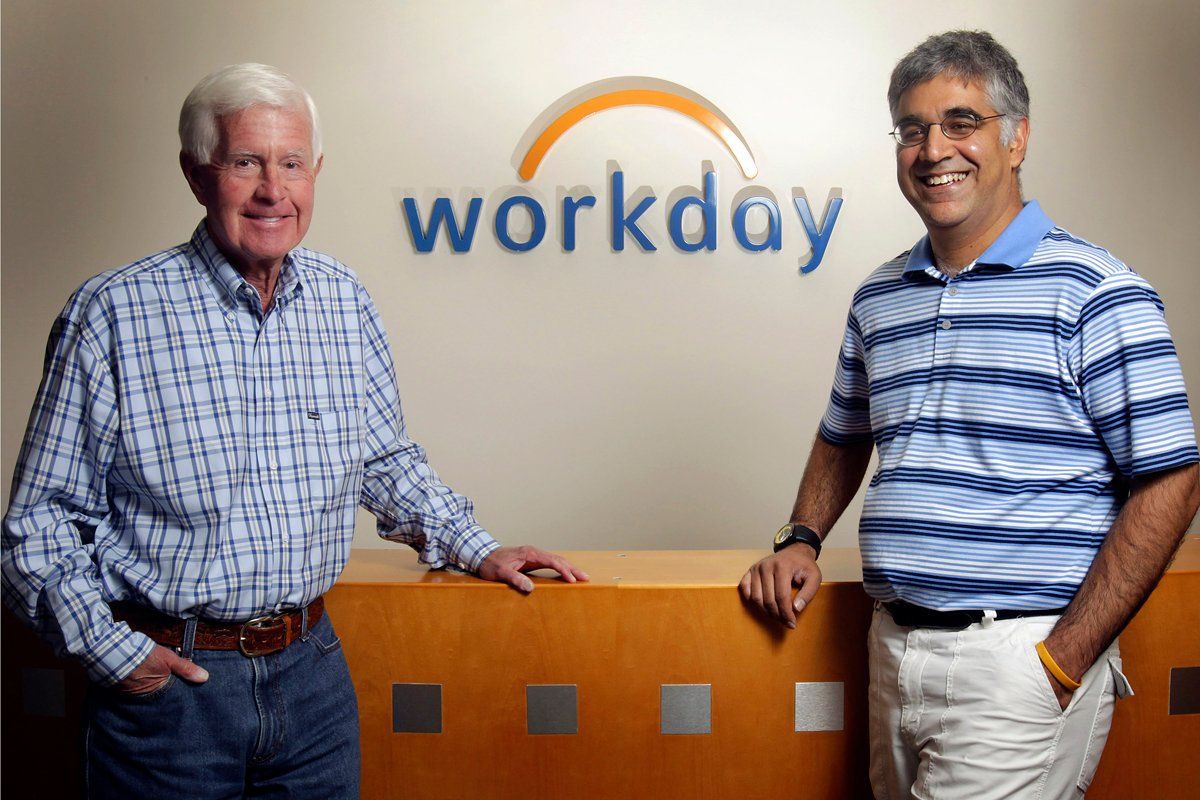 Everybody's talking about Facebook's initial public offering, but unless you're Warren Buffett, you're probably better off looking for a sleeper among the lesser-known companies set to go public this year.
One candidate: Workday, a small but fast-growing company in Pleasanton, Calif., that sells software to manage personnel departments, payroll, and other back-end chores. That sounds mundane, until you realize that every company in the entire world needs this stuff. Workday is, in fact, a major innovator in tech's latest craze: cloud computing. Before Apple, Amazon, and Google were putting music on the cloud, Workday was doing the same thing, only with business software. Last year the company doubled its sales to just more than $300 million.
"They are going to be an enormous company, and I do mean enormous, on the scale of Oracle or SAP or even bigger," says Scott Sandell, a general partner at New Enterprise Associates, a venture-capital firm that has invested $46 million into Workday and holds a 10 percent stake in the company.
Workday's cloud-computing model means companies don't have to install and maintain its software themselves. Instead, Workday runs the software in its own data centers, and users connect over the Internet. This makes life easier for customers and costs half as much as traditional back-end software programs.
"We're taking all of the innovations from the past 10 years in the consumer Internet and bringing those innovations to enterprise computing," says Aneel Bhusri, the company's cofounder and co-CEO.
Cloud computing doesn't get as much buzz as social networking, except for a few consumer products like iTunes. But the real money is in corporate clients. The migration of companies to the cloud represents one of the biggest shifts in the history of the HR industry. From 2010 to 2020 cloud computing will grow sixfold, to $240 billion from $40.7 billion, according to analysts at Forrester Research. Meanwhile, Workday has been prying customers away from competitors like Oracle and SAP. It now counts among its 280 clients big names like Time Warner and Kimberly-Clark, maker of Kleenex.
The biggest risk it faces is that its rivals will wake up to the cloud opportunity and crush Workday before it can become a real threat. SAP recently acquired SuccessFactors, a Workday rival. Oracle will likely build or buy its way into the space as well.
Bhusri and his cofounder, David Duffield, have done battle with Oracle before—and lost. The pair previously ran a big software company called PeopleSoft, which created programs similar to the ones Workday makes, but for an earlier generation of computers. PeopleSoft generated more than $2 billion a year in sales and in 2005 was acquired by Oracle in a bruising $10 billion hostile takeover.
Duffield and Bhusri launched Workday a few months after losing to Oracle. Their idea was pretty simple: they would create a next-generation cloud-based version of what they did with PeopleSoft. So far Workday has raised $250 million in venture funding, with the last round valuing the company at $2 billion.
Last year, in a TV appearance, Bhusri said Workday plans to do an IPO in 2012. So far the company has not made it official, and Bhusri won't comment. But speculation is that a deal will take place in the second half of this year.
That could be good timing. If Facebook stock soars (and it probably will), it could set off another craze for tech stocks. Workday and others like it could benefit from riding along in the slipstream. Says Kathleen Smith, chairwoman of Renaissance Capital, a research and advisory firm specializing in IPOs: "The rising tide will lift many boats, including many that are not closely followed by the media."