'I Used to Work Collecting Trash—Now I'm Going to Harvard Law'
I was born and raised in Bowie, Maryland and I grew up in a normal household. I had a pretty privileged life in my early years. I went to private school and we lived comfortably. My dad is African American and my mom is Sri Lankan, and the summer after second grade we went to Sri Lanka without my dad. When we got back to the U.S., things just changed.
Eventually my mom left us and things got a lot harder for my father, brother and I. My dad was trying to pay for two private school educations while working one job, so he had to get more work and we started seeing him less and less. We were always on the ropes, it was a tough situation to be in.
All these issues translated over into my school work. I was angry at the world, and I couldn't sleep well at home. I was still at private school at that point and I just couldn't relate to the other students any more. My grades plummeted.
I transferred to public school, but I did really badly in a test in seventh grade. A teacher compared my brain to a jammed cabinet. He told me that they could put information in the cabinet but when it closes you can't open it up again. He didn't realise there might just be a lot going on and I couldn't focus.
Thanks to a tutor my dad got me—my grades improved and was getting on the Honor Roll. But when that tutoring stopped, my grades dipped again. Over the summer between ninth and 10th grade, I started training. My dad took me to the track one day and I ran 800 metres for the first time, and clocked a time of 1:52. The Maryland state record was 1:57.40. I was a gifted runner, but I ended up having stomach problems and everything I'd worked for that summer just fell away.
I recovered and started winning martial arts competitions nationally and internationally, but when I graduated high school, my SAT score and GPA were so low that all the colleges I applied to rejected me, and I wound up hurting my shoulders and getting a severe case of bicep tendonitis from boxing training.
That was when I went to go and work for a trash company; Bates Trucking and Trash Removal, Inc. My primary job was to clean dumpsters, which involved a lot of cockroaches and unpleasant stuff, and I also collected trash when they needed extra hands. But I have always been a more hands on type of guy, so the work didn't bother me at all.
When I went there I was surrounded by people who were formerly incarcerated—100 percent of the people I worked with had all been in prison at some point. They uplifted me and told me that I was young and smart, that I didn't need to be there and I could go and do something greater. It was the first time any people in my life, outside of my former tutor, my dad and my brother, had told me that.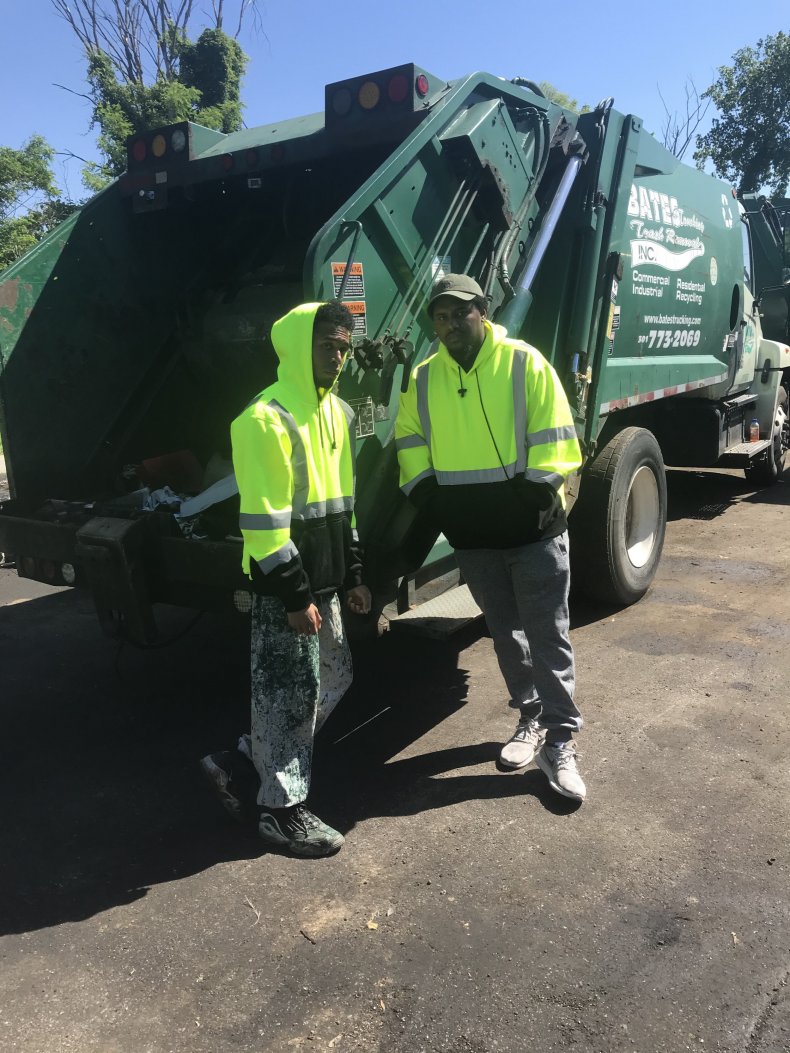 I worked there for 30 or 40 days at that time, but while I was there, the owner's son, Brent Bates, introduced me to a professor at Bowie State University, and that professor helped me appeal the rejection I received, and I was accepted to study history at Bowie State in fall 2016.
My brother Reggie was also studying at Bowie State at the time. He knew my dad needed help with finances so we wouldn't both be able to go to college. He didn't consult either of us, he just dropped out of college and went back to work at Bates Trucking and Trash Removal. That's the type of brother I have.
I was nervous because he was dropping out so I could go to school. But then Reggie gave me a speech, telling me I was different and that every time I chose to do something, I became the best at it. He told me that if I chose to become the best at school it would happen.
I had a mentor at Bowie State and started getting great GPAs. My mentor suggested I challenge myself more and I transferred over to the University of Maryland—within the first month I became the president of the undergraduate history organisation there.
But in April of 2017 my dad suffered a stroke. I felt really guilty because he was working several jobs to help me through my studies, and I wanted to make sure that his sacrifices weren't for nothing. I didn't want to drop out and I still wanted to work to support him. So I did both.
I'd go to work at 4.30am back at the trash company and then I'd go to school. If I didn't have time for a shower and I'd sit off at the side in classes. Then I'd go back to work, and if someone had missed a route they'd need me to be a trash collector. Then I'd shower up and go to the library, or go to my room to study.
My classmates didn't make fun of me, but some people laughed at me for looking dirty as I was walking across the campus. I was eventually appointed as Commencement Speaker at graduation, and was actually the first ever dual speaker, so it all worked out.
When I started the law school application process it was hard. After I graduated I had stomach issues again and I only ended up applying because my cousin, Dominic Willis, came to visit me every day during that time—he motivated me and kept me going.
The Law School Admission Test (LSAT) is hard and took a lot of work to prepare for, and I still wanted to help my dad during that time, so I got a job as a management consultant at the Robert Bobb Group. Patrick Bobb took me under his wing there and has really moulded me and pushed me to be great.
If it wasn't for Dominic and Patrick I don't know if this would have happened. In January I took the LSAT and did well, and that same month I applied to various law schools, though everyone said I was too late and wouldn't get in.
On March 16, Harvard Law accepted me. It was surreal—I had flashbacks of everything my brother and dad had done for me. My friends and family and the guys at the trash company were all amazed and so happy for me. Five colleges accepted me in all, including Columbia University.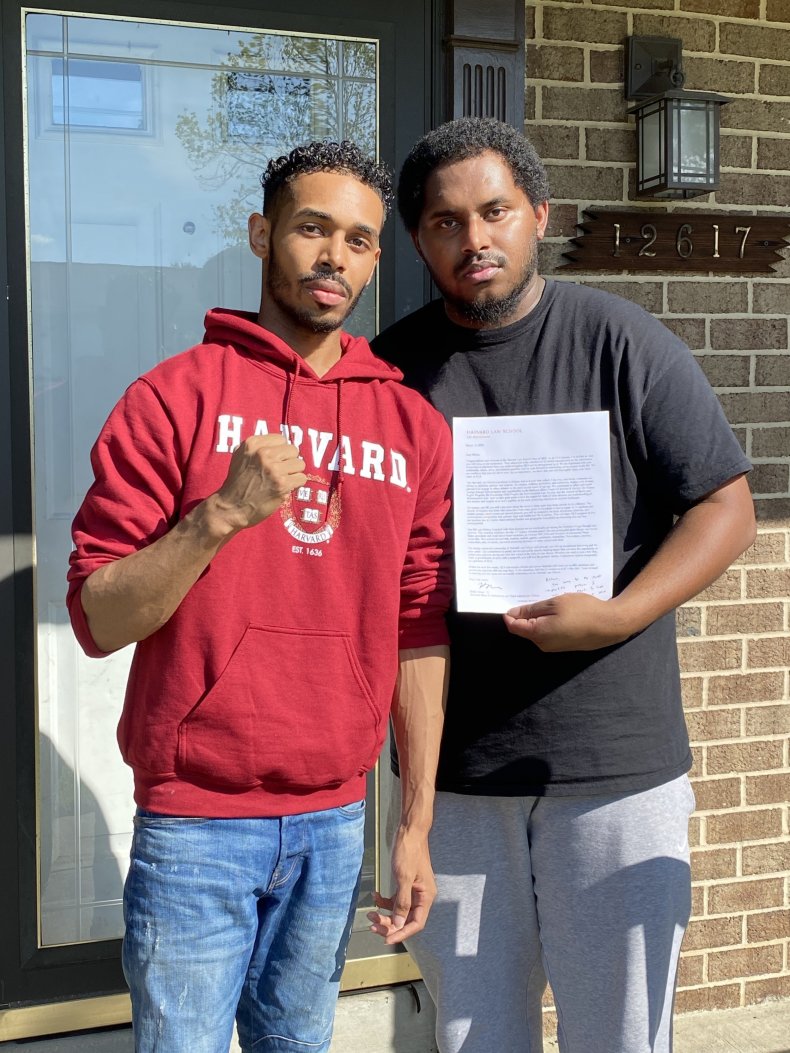 I want to go to Harvard with an open mind and put myself in a winning position. When I got sick after college, I wasn't working and we got to a point again when we were about to lose our house. I told myself that I would never be in that position again. I want to be commercially successful as a lawyer and then create initiatives to help people who are incarcerated, formerly incarcerated, and people like myself who came from poverty stricken backgrounds.
I want people to know that you can always find a light, even in the darkest of places. I don't care how dim it is, you have to just hold on to it. If you stay where you are, the only thing you're going to guarantee is that nothing changes. It's not always going to be fair, but if you keep putting in the work, things will fall into place.
Rehan Staton is 24-years-old and graduated Maryland University in 2018. He will commence studying online at Harvard Law in September 2020. A GoFundMe page has been set up to help support him through his studies at Harvard Law.
All views expressed in this piece are the writer's own.
As told to Jenny Haward.