'Worked Like a Dog': Internet Advises Laid-Off Employee Not to Return to Old Job
Commenters on a viral internet post were quick to tell one worker not to accept a major pay cut to return to a former employer, despite recently being laid off.
In a Reddit post titled, 'My former boss from a company I left 7 [months] ago is asking me to come back,' Redditor u/LeRat0nLaveur weighed the pros and cons of returning to their old job, in spite of the company's refusal to pay them a higher salary. Published on Reddit's popular r/antiwork subreddit, the viral post has received nearly 10,000 votes and 98 percent upvotes.
Writing that they were recently laid off due to "extenuating circumstances," u/LeRat0nLaveur said they were contacted by their former employer, which offered a return to their former position. The Redditor also said that, despite enjoying their time working for their former employer, the 60-hour workweeks they endured there burned them out, and were the reason they separated from the company in the first place.
Still, u/LeRat0nLaveur parsed through the advantages and disadvantages of returning to their old job.
Explaining that they would be able to step right into their old position without having to "re-learn a ton" of information, the Redditor said the idea is appealing, but revealed that their former employer refuses to meet their No. 1 demand for returning: more money.
"My former boss is saying he can't push HR to do anything for me. But he really wants me back," they wrote, adding that they were promised fewer 60-hour weeks and a better work-life balance in lieu of a pay raise.
While debates about the necessity of 40-hour workweeks rage on in circles across the internet, the 60-hour workweek has long been viewed as a sort of foolproof path to success. However, studies show that working longer hours does not always lead to increased productivity and in many cases, 60-hour weeks can cause decreased productivity and greater risk of injury to employees.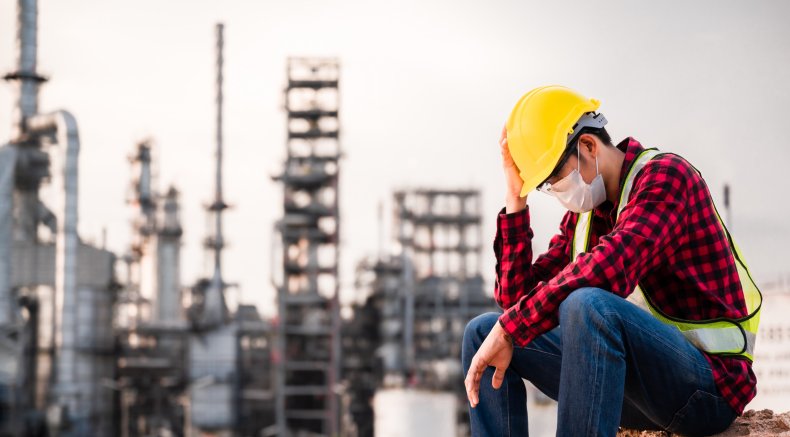 According to data collected by Inc., "little productive work occurs after 50 hours per week."
In manufacturing industries, the business magazine reported that a 10 percent increase in overtime hours causes a 2.4 percent decrease in productivity, and in white-collar industries, employees working more than 60 hours per week are 25 percent less productive. Those who work 60 hours per week are also 23 percent more likely to be injured on the job.
Although the Harvard Business Review reported that 62 percent of high-earning employees work more than 50 hours per week, and 35 percent work more than 60 hours per week, evidence shows that individuals working long hours are more likely to suffer outside of the workplace.
According to Inc., 10 percent of people working between 50 and 60 hours per week report having relationship problems. For people working more than 60 hours per week, that number jumps to 30 percent.
In an article titled, "The Evolving Definition of Work-Life Balance," Forbes reported that allowing individuals to balance their work and personal lives is key to maximizing productivity and keeping employees happy and healthy. While working long hours allows more time to be spent on the job site or at the office, poor work-life balance can lead to chronic stress and have a negative impact on employees' mental and physical health.
Despite their former employer's promise of fewer hours and a better work-life balance, u/LeRat0nLaveur said they remain unsure about returning, and pointed to the company's inability to offer them a higher salary as a red flag.
"I feel like I'd rather go back to them than go looking for another job," they wrote. "But at the same time— I f*****g worked like a dog for this company—and the best they can do is have me come back at my same old salary?!"
In the viral post's top comment, which has received over 4,000 votes, Redditor u/lokishhhake advised the original poster not to return to their former employer, and warned of potential empty promises.
"It's a big NO NO," they wrote. "You will end up doing the same hours before u know it."
Redditor u/skybluecity encouraged u/LeRat0nLaveur to keep their former employer in mind, but said that returning to an old job is a step in the wrong direction.
"Don't do it," they wrote. "It's going backwards."
"If anything, they should pay you MORE than last salary because you know the work and they know your level. Keep them as an option while you look for other work, but hold out for a better offer," they added.
In a fiery response, Redditor u/StikyCyco was blunt, telling u/LeRat0nLaveur that their former boss was simply saying whatever he needed to in order to rehire them.
"They're sweet talking you. It's always same sh*t different day. Remember why you left in the first place," they commented.