Worker Plans on Quitting After $27 Check for Being 'Outstanding Employee' in Viral Post
An employee's Reddit post has gone viral after they revealed they received a $27 bonus "for being an outstanding employee" and admitted they are "quitting" as a result of the gesture.
Redditor u/jainboww shared the post on the subreddit r/antiwork on January 17. The post, which has generated 21,000 upvotes so far, is titled: "I got a $27 bonus check for being an 'outstanding employee,' and now I'm quitting."
The worker recalled that they asked their boss if it "was a mistake, if they forgot some 0s." They claimed the response back was: "No one else in the department got this bonus, you should be grateful."
u/jainboww continued: "We are the third most profitable department in a Fortune 1000 company. There are three of us, [and] I barely make enough to afford rent. I run complex data analysis and am solely responsible for 200 clients myself, seen growth of over 20% this year."
The original poster (OP) also revealed they just had an interview for a job that pays more than double what they are currently making, revealing: "I'm taking it."
According to the career resource website Zippia, average bonuses for 2021 equated to 11 percent of total salaries for exempt workers. Nonexempt employees received 6.8 percent on average, while hourly workers received bonuses at 5.6 percent of their salaries.
The post, which has been 98 percent upvoted with hundreds of comments, has gotten a lot of attention from Redditors. Some offered advice to u/jainboww, while others recounted their own stories or opinions on the matter.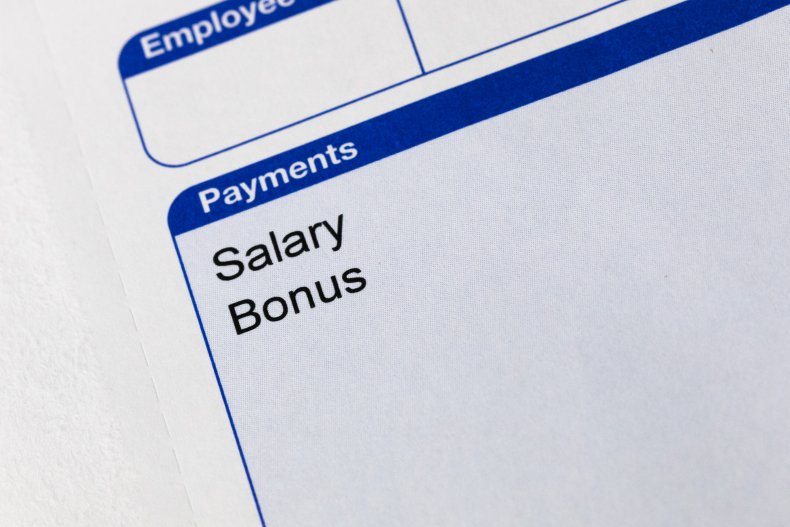 One Reddit user had the perfect response that u/jainboww can use with their boss when they quit: "'Why aren't you at work?' 'Oh, I quit, got a new job too.' 'What? No notice?' 'Don't worry, I left you a $27 gift card for Indeed. I've never done this for a previous employer; you should be grateful.'"
Another comment garnered over 11,000 upvotes by itself, and people seem to appreciate it: "Your notice period should be 27 minutes."
Other people had their own advice for u/jainboww in the situation.
"Give no notice," one user said regarding quitting and taking another job. "If they complain, just say you wanted to be gone weeks ago, and they should be grateful."
One Redditor advised the OP to "accidentally tell all the other employees that even the people who get a bonus only got 27 bucks." The OP replied: "Oh I did."
A user didn't hold back about their feelings on the topic.
"Holy s*** that's so insulting and degrading," they said about the bonus. "Even $270 would be like... 'Oh. OK. At least I get something?' $2700 would be low. But $27 is just... pitiful. It's a slap in the face. F*** that place, man."
Another commenter equated the situation by saying: "They literally bought you lunch without bothering to take you out."
u/jainboww then revealed that their manager actually took the team to the Cheesecake Factory, including orders to take home and dessert. They also received $50 Amazon gift cards paid for by the manager themselves. "Corporate cut me a separate bonus check for $27," they also said. "Love my team, hate the umbrella."
One Redditor didn't hold back on the situation. "That's just f***ing insulting," they said. "I'd be giving that $27 check back along with my notice, and tell your boss they obviously need it more."
Newsweek reached out to u/jainboww for comment.