Worker Shares Photo Left With Bad Review in Viral Clip: 'Be Patient'
An alleged Chick-fil-A worker took to TikTok to reveal a bad Google review for his store that featured an image of himself and his fellow co-workers, sparking a discussion about the situation.
The viral TikTok, captioned, "They could of at least edited my booty to look bigger #greenscreen #fyp #job #SoFiBreakUpChallenge," has been viewed 144,800 times so far since it was shared on March 2.
In the eight-second clip, shared by user @Saulpur, the Chick-fil-A worker wears a mask as sound effects play from the HBO series Euphoria. "When you end up on your job reviews," the text showed on the screen.
The TikToker appeared to mouth the words said from the video's sound: "You're f**king dead to me."
Then the video went to a screenshot of a Google review from a local guide giving the Chick-fil-A store a one-star review. The review also included some choice words.
"These b**ches are ducking slow," the review read. "You know because I had enough time to take this image."
According to Statista, Chick-fil-A's total revenue for 2020 equated to $4.3 billion. The website also reported as of 2021, employees at Chick-fil-A drive-thrus were looked at as "very friendly" 52.4 percent of the time according to respondents.
Included along with the review was an image of the workers at the establishment behind the counter, and the TikToker is one of the workers highlighted. They all appeared to be working in the image, and the TikToker zoomed in on a closer look at himself as he worked.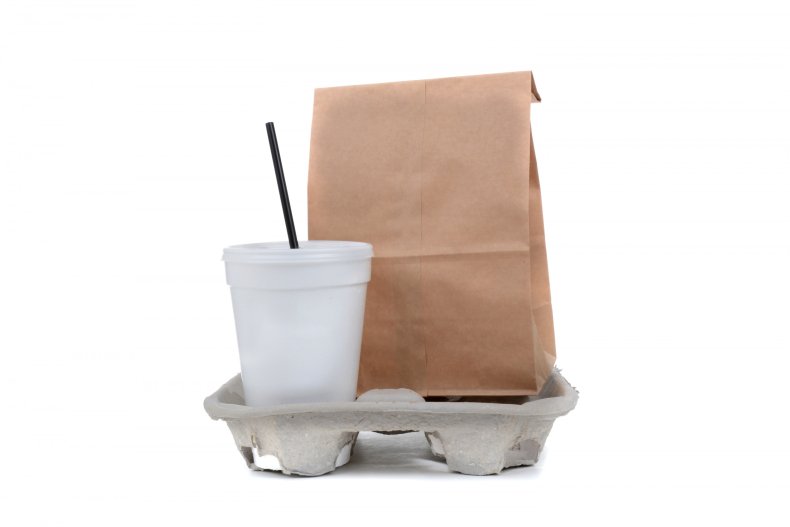 "LMFAO," the screen read.
The video has been liked 30,800 times with over 500 comments. The ensuing discussion had some commenters finding the situation humorous while others had comments about the reviewer's actions.
A lot of people thought the situation was funny. "The review they left, I'm crying Omg," a TikToker admitted.
Not everyone appeared to agree with the reviewer's behavior though. "It's never that serious," a TikToker said.
Others said they have had similar experiences with customers leaving bad reviews. "Someone left a bad review specifically about me...For not smiling, which wasn't friendly or welcoming...We literally wear masks," a viewer revealed.
Some people think the reviewer needs to have more patient about the situation as the workers are clearly busy completing orders. "Y'all are working on something, does she not see that?" a TikToker questioned. "Be patient d**n."
A few viewers pointed out the review's wording. "Lmfao the caption on it," a viewer mentioned. "People be so mad over a two-minute wait."
Other people brought up their own points on the situation, as a picture can be taken in just a few seconds. "Even if it was fast service, she could still snap a pic, so why did she feel the need to try and be funny?" a TikToker asked. "I would've quit."
One viewer put in their own two cents, claiming the "most embarrassing thing is getting mad over some fast food."
A TikToker thought the worker should "keep doing" their "best," adding, "You work at Chic-fil-A, so I immediately ignored whatever negativity that person said."
Newsweek reached out to Chick-fil-A and @Saulpur for comment.