Working-Class Families Shouldn't Have to Pay for Biden's Reckless Policies | Opinion
As I travel to all corners of my home state of Missouri, Missourians have told me repeatedly that they want their federal government to focus on fighting inflation and strengthening our economy. Joe Biden isn't listening. Now he is making the problem worse with yet another reckless policy: unilaterally "canceling" student debt. Let me be clear—this bad policy harms working-class Missourians, and it continues the Biden administration's trend of reckless spending and stoking inflation.
According to the Wharton School at the University of Pennsylvania, Biden's policy would increase our federal debt by at least $300 billion. And even Biden's own Democratic economic advisers have determined that it would make inflation worse.
But what concerns me most is that this is a tax on the responsible families who sacrificed and saved. I grew up in a working-class family in Bridgeton, Missouri. One of my grandfathers was a WWII veteran. After coming back from the war, he worked as a butcher. My other grandfather drove a forklift. My father worked the midnight shift seven days a week at the Anheuser-Busch brewery to support our family.
My father instilled a strong work ethic in my sisters and me. One of the reasons I chose Truman State University was because it offered a great education at an affordable price. Still, I worked summers at Grant's Farm in St. Louis, giving tours on the hottest days and taking out the trash. With my parents' guidance, I budgeted, saved, and made hard choices to ensure I could be successful in the long run.
I have heard from so many families across Missouri with similar stories. Many families like mine made sacrifices like mine to delay going to college or to work while going to school. Other families did not have the luxury of going to college in the first place. Many Missourians do not have a college degree, and they work their tails off every day to support their families.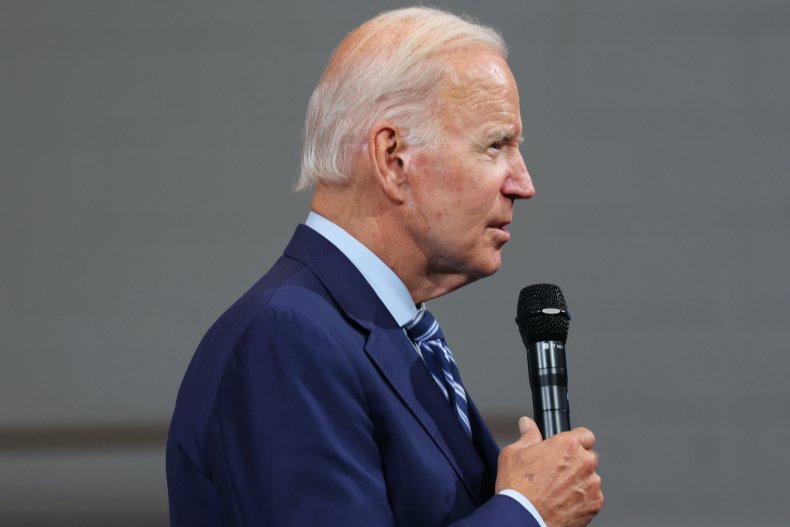 The man working the overnight shift should not bear the burden of bailing out the richest Americans.
Joe Biden's policy ensures that, once again, the elites benefit while the working man and woman get the shaft. The majority of student debt is held by white-collar workers with graduate degrees. If the elites were serious about the problem, Harvard and Yale would liquidate their multi-billion-dollar endowments to "cancel" the debt they themselves caused. But of course, this won't happen, because the elites want truck drivers and waitresses working double shifts to pay for it. Working-class Americans are going to have to pay for this handout with higher inflation today and higher taxes tomorrow.
If the Biden administration were serious about lowering the cost of higher education, this policy would have never been considered. The Biden administration would not have penalized those families that were responsible and that budgeted to pay off their loans. It would not have single-handedly—and possibly illegally—enacted this plan that does nothing to lower the cost of tuition.
It is common sense that, unless it addresses the underlying problem of surging tuition costs, the federal government will come back in a few years and give another handout to the richest while once again passing the bill to those who paid off their debt or never took out student loans in the first place. Many Democrats have already said the handouts do not go far enough.
The American Dream is under attack by the Democrats in charge in Washington. Forgotten working-class families like mine saved and sacrificed so their kids might pursue the own American Dream. They deserve a champion who will push back against the Biden administration and the Democratic Party when it wants to fund its policy goals on the backs of responsible Americans.
Eric Schmitt is Missouri Attorney General and a candidate for U.S. Senate.
The views expressed in this article are the writer's own.