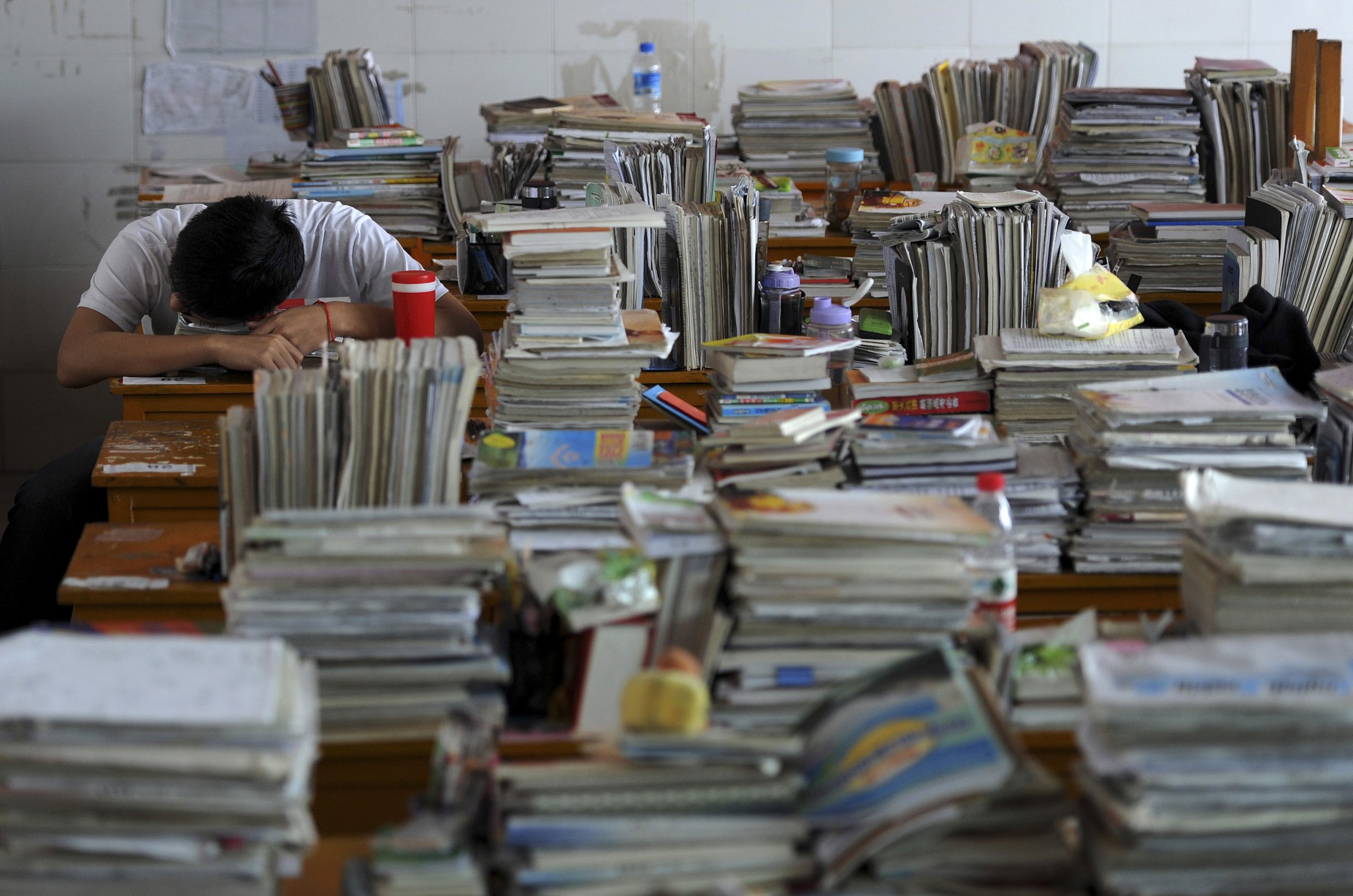 Working long hours may cause health consequences later in life. Research suggests that working in excess of 55 hours per week is linked to an increased risk of coronary heart disease and stroke. It also could increase one's chances of developing an irregular heartbeat, known as atrial fibrillation.
In an enormous study of more than 85,000 adults in the United Kingdom, Denmark, Sweden and Finland, researchers found that working more than 55 hours per week was associated with a 40 percent increase in the chance of developing atrial fibrillation in the next 10 years.
In the paper, published July 13 in the European Heart Journal, researchers recorded 1,061 new cases of atrial fibrillation, or A-fib, during the decade-long follow-up period. That equates to an incident rate of 12.4 per 1,000 people overall. However, those who worked long hours had an incident rate of 17.6 per 1,000.
Why might working long hours lead to heart problems? The exact nature of the connection remains unknown, and indeed the study only shows correlation and not causation at this point, says Mika Kivimaki, a researcher at University College London and lead author of the study. However, "stress response is one possibility. Basic research on the electrical conductance system in the heart has shown that this system is sensitive to experimental psychological stress," he says.
Atrial fibrillation is an irregular and sometimes rapid heartbeat, or arrhythmia, that "can lead to blood clots, stroke, heart failure and other heart-related complications," according to the American Heart Association. At least 2.7 million Americans currently have the condition. During A-fib, the heart's upper chambers, or atria, beat chaotically and out of sync with the lower chambers, known as ventricles, which can lead to shortness of breath and weakness.
Bakhtawar Mahmoodi and Lucas Boersma, physicians with St. Antonius Hospital in Nieuwegein, the Netherlands, who were not involved in the study, wrote in an accompanying editorial that the correlation isn't due solely to physically demanding work. Such jobs are usually well regulated, with working weeks well below 55 hours. "It is often in higher management jobs and self-employed businesses that there is no constraint on working hours, and mental stress may be more important than direct physical demand," they wrote.
The results were adjusted to avoid being confounded by age, sex, socioeconomic status, weight, activity level or use of alcohol and tobacco. And still the association held up.
Apart from working less, it's unclear if anything can be done to reduce risk for A-fib. Kivimaki notes that a 40 percent increased risk is significant for "people who already have a high overall risk... due to other risk factors such as older age, male sex, diabetes, high blood pressure, high cholesterol, overweight, smoking and physical inactivity," or already having heart disease. "For this group of people, avoiding extensive working hours in stressful jobs would probably be wise," says Kivimaki. "Nevertheless, I am not recommending that all people should work less to avoid atrial fibrillation." For a healthy younger person with few if any of those risk factors, the chance of developing A-fib is low, and the increased risk from long working hours "does not much change the situation."