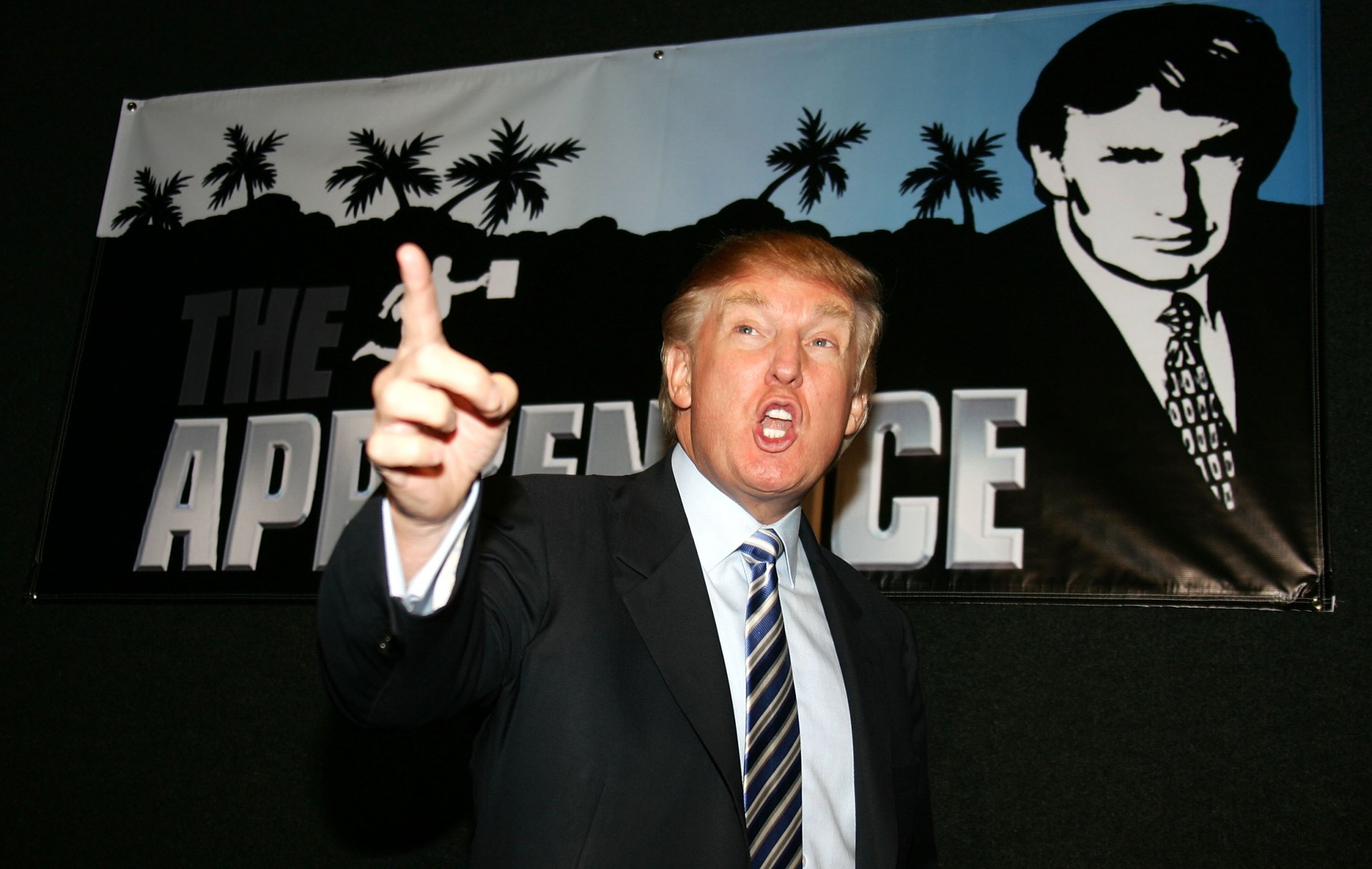 TV producers described how they smoothed out President Donald Trump's rough edges in The Apprentice, helping mold the image that lifted the serially bankrupt businessman to the presidency.
"I don't think any of us could have known what this would become," Katherine Walker, a producer on five seasons of the NBC reality show told The New Yorker for its January 7 edition. "But Donald would not be President had it not been for that show."
The Apprentice was first aired in 2004, and presented Trump as the ultra-successful real estate deal-maker who would choose from a cast of candidates competing for a job in the Trump Organization. Trump's catch phrase on the show was, "You're fired," which he would deliver pointing at that week's unsuccessful candidate.
Editor Jonathan Braun told the publication that Trump would fire contestants on the show on a whim, forcing editors to "reverse engineer" programs to make Trump's decisions seem coherent.
Show producer Mark Burnett remarked, "We know each week who has been fired, and therefore, you're editing in reverse." Amid a series of firings and resignations in the Trump administration, he remarked, "I find it strangely validating to hear that they're doing the same thing in the White House."
Production staff described how their job was to elevate Trump's image, whose star had fallen since his 1980s heyday of fame.
"Most of us knew he was a fake," Braun, who worked on six series of the show, told The New Yorker. "He had just gone through I don't know how many bankruptcies. But we made him out to be the most important person in the world. It was like making the court jester the king."
Trump used the image burnished by his reality TV stardom to launch his bid for presidency, presenting himself as a no-nonsense dealmaker who would "make America great again" and rolling out his "you're fired" catch phrase on the campaign trail.
It's not the first time producers have spoken out about their time on the show, and Trump's subsequent election as 45th president of the United States.
"Did we think this clown, this buffoon with the funny hair, would ever become a world leader? Not once. Ever," remarked producer Bill Pruitt in a 2016 interview with Vanity Fair.