World AIDS Day 2018: History, Facts About HIV and AIDS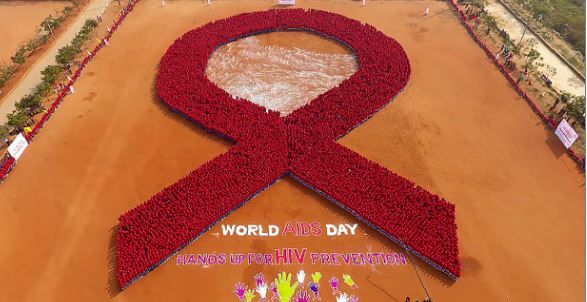 The first ever global health day, each year on December 1, known as World AIDS Day, people worldwide show support for those living with HIV, commemorate those who have died and join together in the fight to find a cure.
World AIDS Day was founded in 1988 as a way to increase awareness of the disease, as well as, to show support for those living with it. In its 30th year, the theme for 2018 World AIDS Day is to "know your status," according to the Joint United Nations Program on HIV and AIDS (UNAIDS). The theme is part of an effort to encourage people to get tested, as thousands of people living with HIV don't even know it.
While HIV and AIDS are commonly used interchangeably, the terms are not one and the same. Human immunodeficiency virus, the formal name for HIV, is a virus that causes acquired immunodeficiency syndrome, shortened to AIDS. After a person becomes infected with HIV, the immune system continues to weaken, with AIDS being the final stage of the infection. While everyone with AIDS has HIV, not everyone who has HIV will develop AIDS.
The first official reporting on the AIDS epidemic came in the form of the Centers for Disease Control and Prevention (CDC) Morbidity and Mortality Weekly Report (MMWR) on June 5, 1981. The report described a rare lung infection discovered in five, previously healthy, men who were gay in Los Angeles. After news outlets reported the story, doctors nationwide shared similar cases with the CDC.
By the end of 1981, there were 270 reported cases of severe immune deficiency among men who were gay and 121 of those people died.
Clinics designed specifically for treating people who had AIDS were first opened in September 1982, the same year that the term AIDS was used for the first time.
Originally believed to be a disease solely affecting men who were gay, the CDC reported on December 10, 1982, that an infant was diagnosed with AIDS, believed to have become infected after a blood transfusion. Then, in January 1983, the CDC reported women, who had AIDS-positive sexual partners, contracted the disease, as well.
That same year, the MMWR report noted that AIDS may be transmitted sexually or through blood exposure. It also ruled out the disease being spread through casual contact, food, water, air or environmental sources.
Facing an epidemic, in 1984, Margaret Heckler then-Secretary of the Department of Health and Human Services, identified the cause of AIDS to be the retrovirus HTLV-III and predicted a vaccine would be found within two years. Thirty-four years later, there is still no vaccination for AIDS.
The United States was far from the only country dealing with the AIDS crisis and in 1987, it became the first disease to ever be debated on the floor of the U.N. General Assembly. That same year, the first antiretroviral drug, zidovudine (AZT) was approved.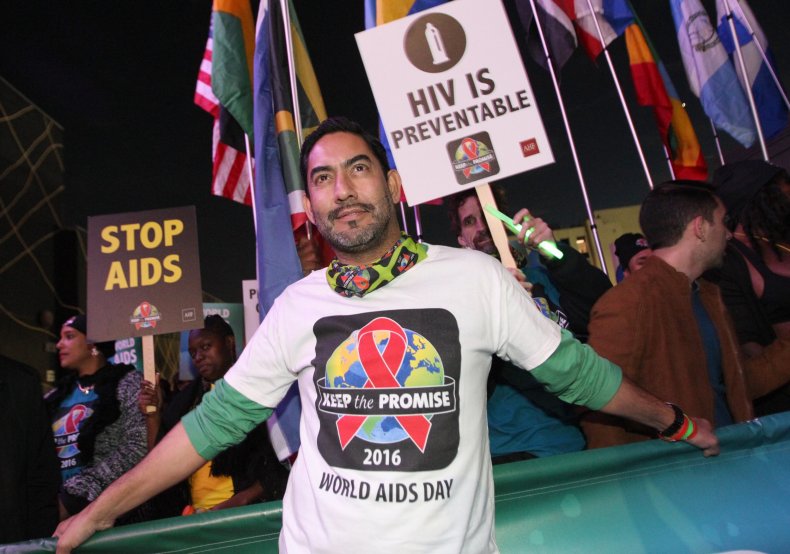 Less than a decade after the first cases were reported, in 1989 there were 100,000 cases of AIDS in the United States. In 1995, that number rose to 500,000 cases. By the end of 2015, HIV.gov reported an estimated 1,112,900 people were living with HIV in the United States. An additional 39,782 people were diagnosed with HIV in 2016.
In 1992, AIDS was the number one cause of death for men in the United States between 25 and 44 years old. It quickly became a problem for women as well, though, and in 1994, AIDS was the leading cause of death for all Americans between the ages of 25 and 44.
First diagnosed in 1985 at 13 years old, after using contaminated blood products to treat hemophilia, Indiana teenager Ryan White, became an activist, fighting against AIDS stigma and discrimination. Originally given six months to live, he passed away in 1990 at the age of 18.
In August of that year, Congress enacted the Ryan White Comprehensive AIDS Resources Emergency (CARE) Act of 1990, which, in its first year, provided $220.5 million in federal funds for HIV community-based care and treatment. It has since become the nation's largest HIV specific federal grant program.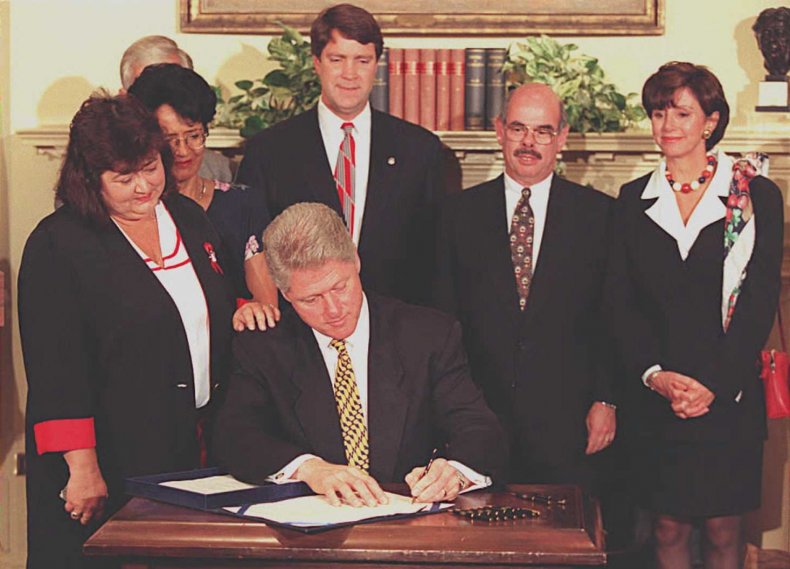 When AIDS first broke out, there wasn't a flood of stories being told in the entertainment industry. Leading the way in bringing the AIDS crisis to bookshelves was And The Band Played On: Politics, People and the AIDS Epidemic, written by Randy Shilts. It was published in 1987 and won the Stonewall Book Award. The same year the book was published, Shilts was diagnosed with HIV and passed away in 1994.
The first major Hollywood film about AIDS was the movie Philadelphia, according to UNAIDS. Actor Tom Hanks, who portrayed the main character Andrew Beckett, a lawyer who sues his former firm for wrongfully terminating him after discovering his HIV status, won his first Academy Award for his role in the film.
From 1987 through 2016, 513,816 people have died from HIV in the United States. Over the years, a number of notable celebrities spanning a slew of industries passed away from conditions related to AIDS, including:
Actor Rock Hudson: 1985
Pianist and singer Liberace: 1987
Artist Robert Mapplethorpe: 1989
Artist Keith Haring: 1990
Singer Freddie Mercury: 1991
Anthony Perkins: 1992
Dancer Rudolf Nureyev: 1993
Tennis player Arthur Ashe: 1993
Rapper Eazy-E: 1995
While there's no cure for HIV, major strides have been made in slowing the progression of the disease and today, a positive HIV diagnosis is no longer an instant death sentence. HIV is treated with antiretroviral therapy (ART), and according to the CDC, it usually consists of a combination of three or more drugs. ART reduces the amount of the virus in a person's blood and bodily fluids and can keep someone healthy for years.
Although the American Council on Science and Health explained that it will likely be years before a cure is discovered, it called a recent advancement a major milestone. A combination of drugs was given to monkeys infected with an HIV-like virus. Five of the 11 monkeys remained "virus free," meaning the levels of HIV were so low it could not be measured, 168 days after the drug combination was stopped, the first time this has happened.
Ahead of World Aids Day, Vice President Mike Pence announced that President Donald Trump's administration through the President's Emergency Plan for AIDS Relief (PEPFAR) would invest $100 million toward achieving HIV epidemic control.
"We have made great progress in recent years, but our work is far from over," Pence said. "And that work will continue until we end the scourge of HIV/AIDS once and for all."