World AIDS Day 2020: Theme, History and Facts about HIV and AIDS
World AIDS Day is an opportunity for people to come together worldwide (this year virtually) in order to fight against HIV and AIDS. It takes place every year on December 1, and was first observed in 1988. World AIDS Day also shows support for people living with HIV, along with remembering those who died from an AIDS-related sickness. It is observed by all members of the United Nations.
The first case of HIV was reported in 1981, and was initially common among gay men. According to the World AIDS Day website, there are currently 38 million people worldwide who have the virus, and over 35 million people have died from HIV or AIDS.
HIV can be contracted through the transmission of bodily fluids. When a human contracts HIV (Human Immunodeficiency Virus), they become HIV positive, and unlike other viruses, this one never goes away. If untreated, HIV can lead to AIDS (Acquired Immune Deficiency Syndrome), leaving someone diagnosed with it vulnerable to other diseases such as cancer.
The Joint United Nations Programme on HIV/AIDS, UNAIDS, notes that "AIDS-related deaths have been reduced by 60% since the peak in 2004." However, there is no cure for HIV or AIDS, and unfortunately there is a lot of stigma surrounding the illness.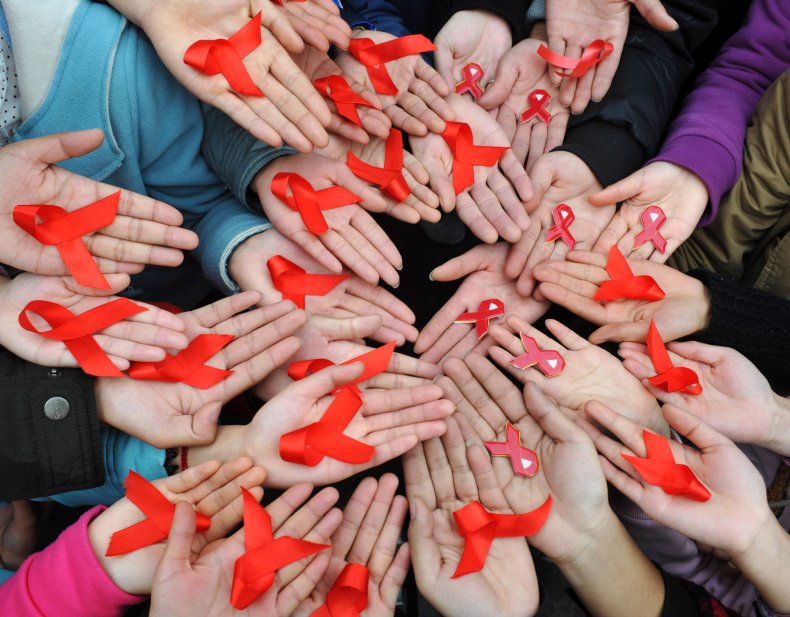 Ending the HIV Epidemic: A Plan for America (which was announced in 2019) points out four key things we can do to eliminate the HIV/AIDS epidemic: diagnosing people with HIV as early as possible, treating folks with HIV rapidly, preventing new infections by implementing pre-exposure prophylaxis (PrEP) and syringe services programs (SSPs), and responding quickly to potential HIV outbreaks.
Every year, the World AIDS Days focus on a different theme. Since 2008, the theme is chosen by the Global Steering Committee of the World AIDS Campaign (WAC). HIV.gov revealed that this year's theme is: Ending the HIV/AIDS Epidemic: Resilience and Impact. They are used year-round as a worldwide effort to call attention to the epidemic at major global events.
You can show your solidarity with the millions of people affected by AIDS by wearing a red ribbon, which you can buy on the World AIDS Day website. The red ribbon became an international symbol for the epidemic in 1991.
The site also lists ways you can get involved in your community, at your school, and at your workplace. The Centers for Disease and Control recommended using the following hashtags to spread awareness: #WorldAIDSDay, #WAD2020, #StopHIVTogether, and #EndHIVEpidemic.
Additionally, you can show your support throughout the year by signing up for the National AIDS Trust's mailing list. You'll stay up-to-date with studies and data concerning HIV, and learn how to get involved as an activist or volunteer.