World Aids Day: Is This the Beginning of the End of the AIDS Epidemic?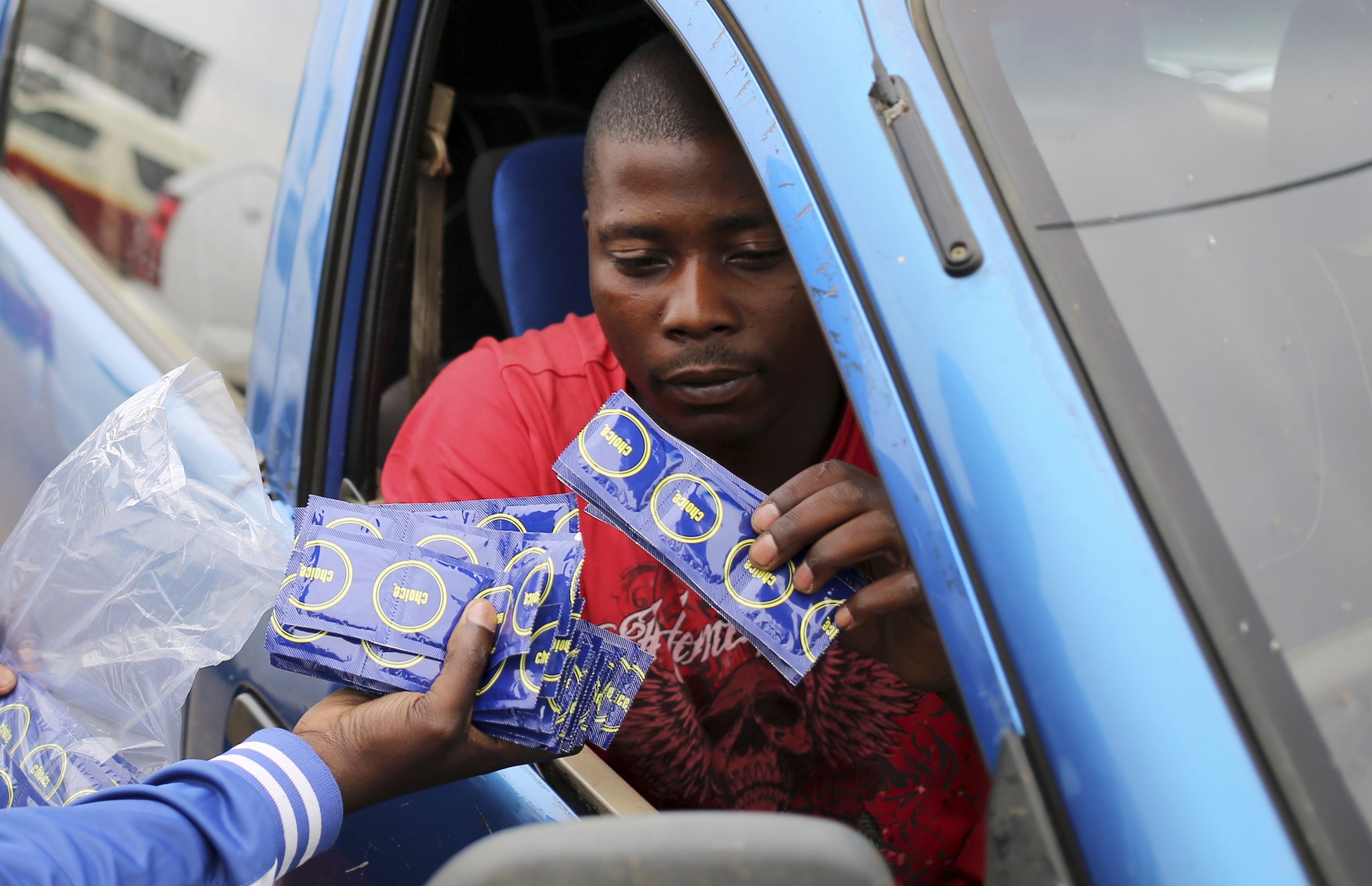 Updated | Monday marks World AIDS Day, and while there is cautious optimism among some that the beginning of the end of the AIDS epidemic is finally here, the disease continues to disproportionately harm certain groups of people.
A new report from the ONE Campaign, an advocacy group focused on reducing extreme poverty and preventable diseases, particularly in Africa, says the world passed a "tipping point" in the AIDS epidemic in 2013. They defined this as the moment more people were starting life-saving, antiretroviral treatment than became newly infected from the disease.
However, the report stresses that certain countries still need to reach their individual "tipping points" and challenges remain as other infectious diseases like Ebola strain health care systems.
"Progress at the global or regional level often masks demographic and country-level inequities that still lead to gaps in service delivery and a rise in new infections amongst the most marginalized," the report says. "In fact, in 2013, more African countries lost ground towards the tipping point than made progress towards it."
Around the world, 35 million people were living with HIV at the end of 2013, according to the World Health Organization, and 39 million people have died from HIV-related illnesses since the first HIV cases were reported in 1981.
More than 1.2 million people live with HIV in the U.S., and about 1 in 7 doesn't know he or she is infected, according to the U.S. Centers for Disease Control and Prevention (CDC). At the height of the epidemic, nearly 80,000 were diagnosed with HIV in the U.S. in 1992, and more than 50,000 died in the U.S. in 1995, the CDC reports. In 2012, 1.6 million died from AIDS-related illnesses worldwide, compared with 2.3 million in 2005, according to the Joint United Nations Programme on HIV and AIDS (UNAIDS).
A number of challenges stand in the way of eradicating the disease, despite advances in education, prevention and treatment. In New York City, for example, where 52.9 percents of those diagnosed with HIV/AIDS live in a ZIP code classified as high poverty or very high poverty, according to the New York City Department of Health and Mental Hygiene, HIV rates are declining, but drug-resistant strains and new cases among some population groups are increasing.
A new report released by the New York City Department of Health on Monday shows that between 2009 and 2013, HIV numbers declined by 25 percent, from 3,705 people in 2009 to 2,832 in 2013. In New York state, 80 percent of HIV cases are in New York City, and 70 percent of cases are men who have sex with men.
"Rates of new HIV incidents are down except within one category of people, which is young people between the ages of 13 and 25," Jennifer Flynn, executive director of VOCAL-NY, an organization that promotes housing for low-income people affected by HIV/AIDS, told Newsweek.
Flynn says that the epidemic has been particularly hard to control among young people who have limited access to housing, food, jobs and money.
"Young people, particularly men who have sex with men, they're thrown out of their housing and engage in survival sex, they don't have a place to live, they can't have an open conversation with their partners. That's a major driver of the epidemic among that age group," said Flynn.
In October, New York Governor Andrew Cuomo announced a task force that aims to reduce new HIV infections to 725 a year in the state by 2020. Along with getting everyone tested and in treatment, one of the goals on the governor's plan is to get people into housing.
The Department of Health report shows that among black men, the rate of HIV diagnosis was 1.5 times higher than for Hispanic men and twice as high as the diagnosis rate for white men. For black women, those rates are even higher: Black women are twice as likely as Hispanic women and nine times more likely than white women to be diagnosed with HIV, the report says.
Diagnoses of drug-resistant strains of HIV have increased from 11.7 percent to 17.2 percent over the past five years in New York, while rates of HIV-positive people notifying their partners about their status and the number of partners getting tested have both declined, according to the report.
"The epidemic is fueled in our state, in our country and around the world by economic injustice, by not having access to housing, by not having access to enough food, by not having access to transportation," said Flynn.
Globally, sub-Saharan Africa is the region worst affected by the HIV pandemic, with 24.7 million people, or 4.7 percent of adults, living with the disease, followed by Asia and the Pacific region, where 4.8 million, or 0.2 percent, have HIV. Just under 1 percent of the world's adult population is infected with HIV, according to estimates.
A failure to scale up responses to the disease puts the world at risk for higher rates of infection, UNAIDS warned Monday.
The agency detailed the steps it was taking to end the AIDS epidemic "as a global health threat" by 2030.
These include "fast-track" targets aimed at having 90 percent of people living with HIV aware of their status and having 90 percent of people who know they are HIV-positive in treatment and with a reduced viral load (the amount of HIV in the blood) by 2020. By 2030, UNAIDS is hoping to prevent 28 million new HIV infections and 21 million AIDS-related deaths.
"We have bent the trajectory of the epidemic," Michel Sidibé, executive director of UNAIDS, said in a statement. "Now we have five years to break it for good or risk the epidemic rebounding out of control."
Clarification: This story originally stated that 90 percent of those living with HIV in New York City lived below the poverty line, based on a WNYC report. According to the NYC Department of Health and Mental Hygiene, in 2013, 52.9 percent of people in New York living with HIV/AIDS lived in a ZIP code classified has high poverty or very high poverty.