The World May Soon Run Out of Antibiotics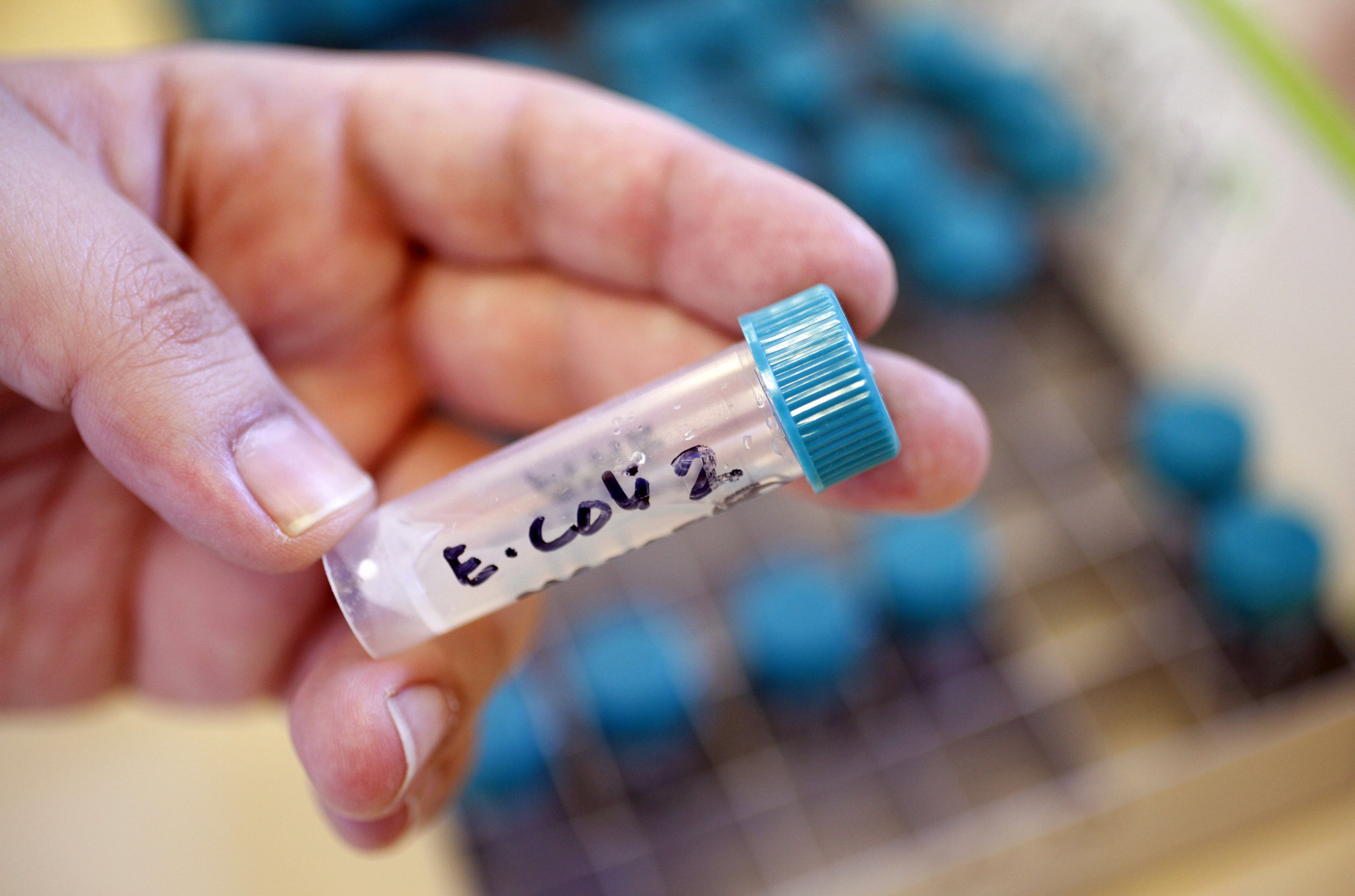 A report published Tuesday by the World Health Organization (WHO) suggests the world may soon run out of effective antibiotics.
According to the researchers, most new drug compounds scientists are busy developing are based on antibiotics that already exist on the market. The problem is, many of these drugs are less effective because the bacteria is slowly becoming resistant to them.
The impending problem puts millions of people at risk of contracting life-threatening, debilitating and transmissible illnesses, including multi-drug resistant tuberculosis, which is on the rise and already kills some 250,000 people each year, according to the WHO.
"Pharmaceutical companies and researchers must urgently focus on new antibiotics against certain types of extremely serious infections that can kill patients in a matter of days because we have no line of defence," Dr. Suzanne Hill, director of the department of essential medicines at the WHO, said in a statement.
The new report suggests only eight of 51 new antibiotics currently in development to treat Clostridium difficile could be classified as new and innovative.
The agency also notes there are a number of other diseases and infections that may soon be harder to resolve, such as pneumonia and urinary tract infections.
Experts say overuse and misuse of antibiotics are the main causes of resistance. According to a study published in JAMA in 2016, approximately 262 million patients who visited their physician received scripts for antibiotics on an outpatient basis from 2010 to 2011. That report suggested approximately 30 percent of those scripts were inappropriate. In the U.S. alone, antibiotic resistance affects some 2 million people each year and kills 23,000, according to the U.S. Centers for Disease Control and Prevention.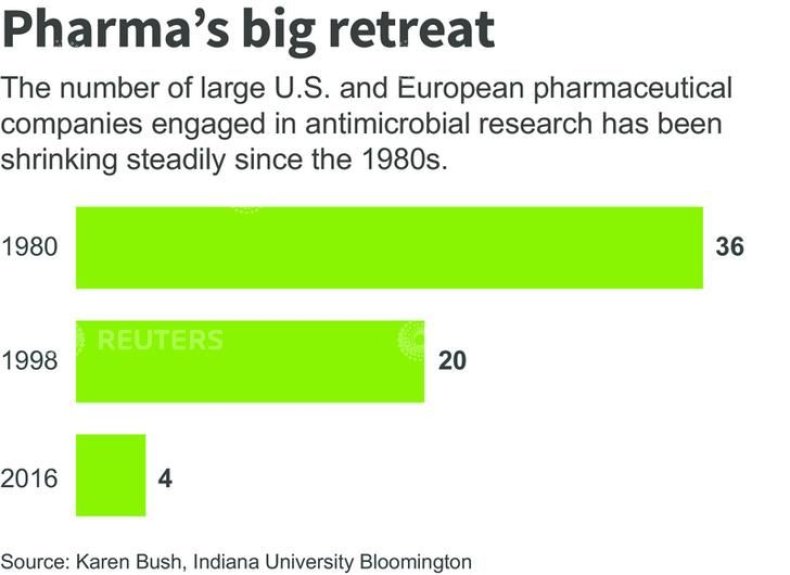 But antibiotic resistance is no longer strictly a problem for wealthy nations. A report published by the Center for Diseases, Economics & Policy found, for example, that 57 percent of the infections caused by Klebsiella pneumoniae, a dangerous superbug that is a cause of hospital-acquired infections, were resistant to at least one last-resort drug.
Pharmaceutical companies have also become less inclined to develop new antibiotics. A paper published in 2015 points out interest in antibiotic development has waned because these companies recognize that patients take the drugs for a short time compared with drugs used to treat chronic diseases.
The WHO recently set up an initiative to encourage research on new antibiotic innovation. But the agency says that developing new antibiotics isn't sufficient for preventing outbreaks of infectious diseases. Countries need to improve outreach and education to stop the spread of devastating illnesses.