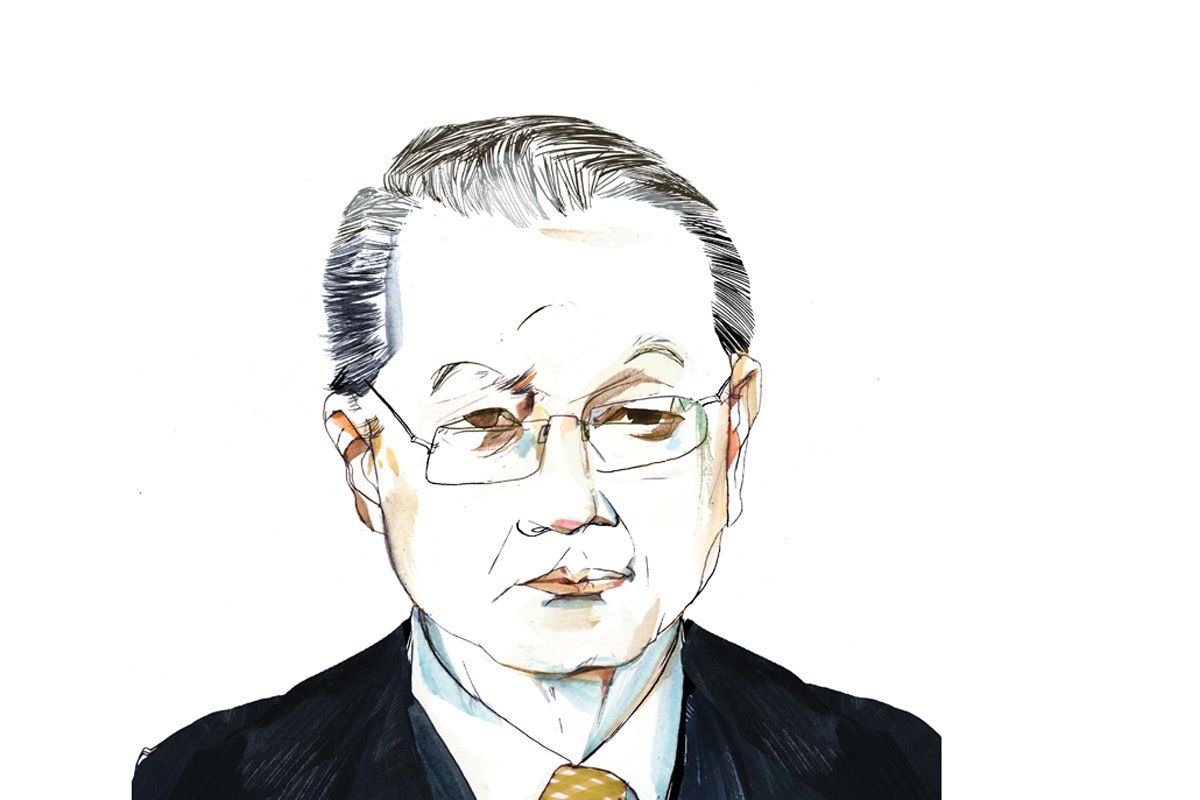 If the competition to become the World Bank's next president were a normal process, Jim Yong Kim wouldn't stand a chance. The Dartmouth College president lacks two of the traditional qualifications for running an international lending body: financial savvy and diplomatic experience. But the race to lead the World Bank is everything but ordinary—particularly this time.
Americans have always helmed the bank, which doled out some $57 billion in loans and grants to poor and middle-income countries last year alone. Except for a congressman (Barber Conable) and a Ford Motor boss (Robert S. McNamara), all 11 chiefs were Wall Street veterans. Even outgoing president Robert Zoellick spent some time on the payroll of Goldman Sachs.
Not so the Korean-born physician Kim. At 52, he's spent the past three years in bucolic Hanover, N.H., where his biggest diplomatic challenge appears to have been quelling—with mixed success, according to a recent Rolling Stone exposé—a fondness among its fraternities for painting their pledges in vomit.
But there's logic to the Obama administration's choice for the job.
Though it was decreed at the 1944 Bretton Woods confab that the United States would name the bank's president, it has 186 other stakeholders. And for the first time ever, they're making their voices heard. When the World Bank board meets this week in Washington, it will have two other candidates to interview: Ngozi Okonjo-Iweala and José Antonio Ocampo, the former finance ministers of Nigeria and Colombia, respectively.
In another contest, their backgrounds would give them an edge. But here's why Kim may be an inspired choice: if poverty's insidious bedfellow is disease, it knows few enemies like Kim. He has a superhero's résumé of fighting the dark forces of illness. Kim was a cofounder of Partners in Health, which is seeking to eradicate infectious diseases like tuberculosis in the poorest nations on the planet. He chaired the Department of Global Health and Social Medicine at Harvard Medical School. In 2003 he moved to the World Health Organization and directed its efforts in fighting HIV and AIDS.
True, none of this has anything to do with making loans. But that's sort of the point. Kim's career has focused on the outcomes of development rather than the process. At a moment when U.S. control of the bank is being challenged by the primary recipients of its largesse, that's a critical distinction. Kim may not gain the consensus of all 25 World Bank directors when he sits down with them on Wednesday. BRIC nations are keen to flex their influence—last month in New Delhi they even discussed creating their own version of a World Bank. But putting a development specialist in charge for the first time would certainly beat replicating past precedent. Imagine President Obama naming Goldman Sachs CEO Lloyd Blankfein to lead a global effort to eliminate poverty.
Rob Cox is the U.S. editor of Reuters Breakingviews.