The World's Best River Cruises
A river cruise is a relaxing and luxurious way to explore a new destination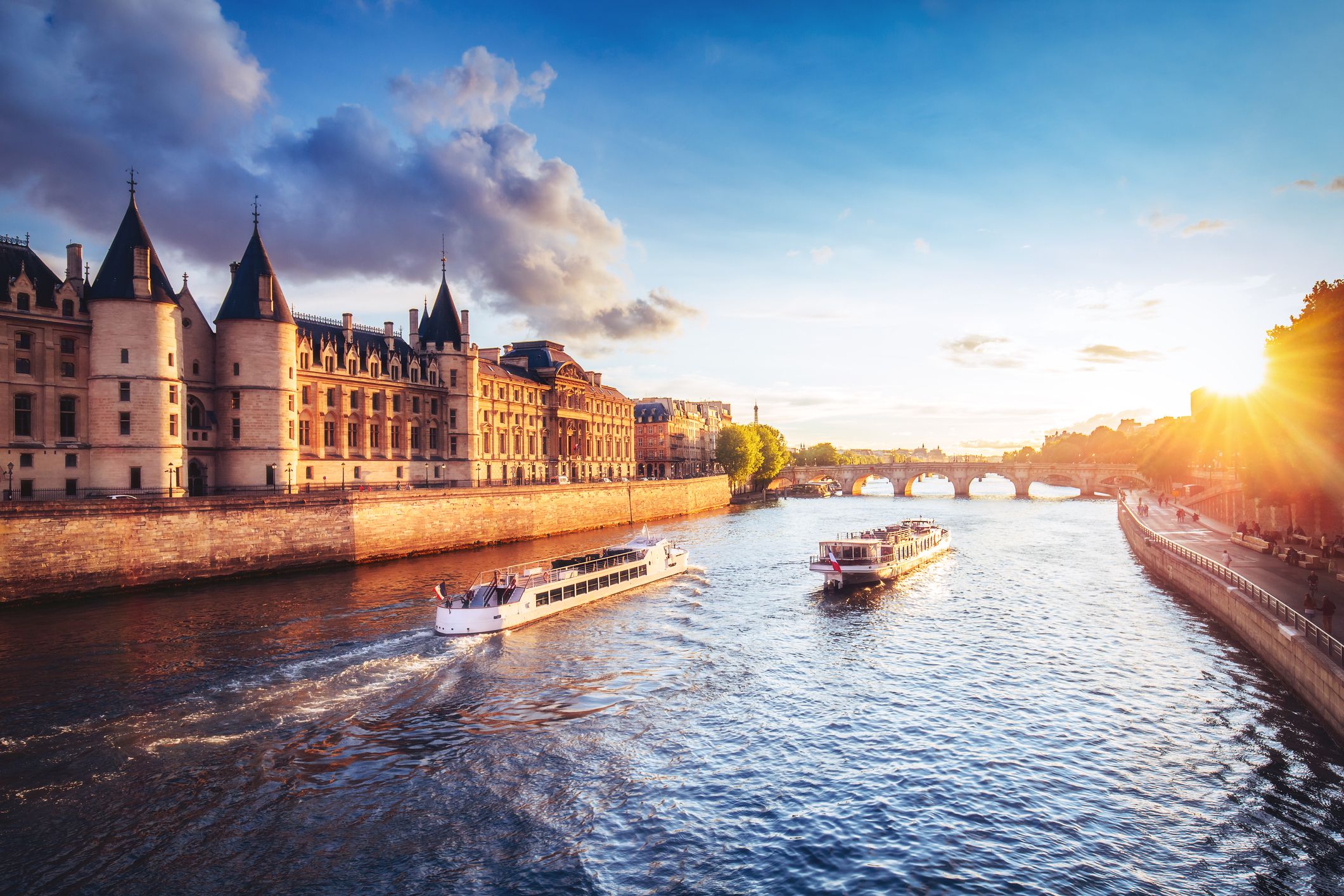 "It is one thing to hear about the forest and the river," said environmentalist Chris Kilham, "but an entirely other experience to go there, to see the environment, and to appreciate the natural riches there firsthand." We couldn't agree more. And in this fast-paced world, one of the best ways to appreciate slow travel is to book a river cruise.
The stately cousins of the raucous ocean cruises, these river sojourns are smaller, more intimate, and much more interesting. Stopping sometimes three times a day in different villages with a variety of off- and onboard activities, river cruises have seen their popularity skyrocket. Even more exciting: New routes are beginning to emerge in regions of Asia and Africa that once only saw local traffic.
Wherever you want to travel, think about a river cruise. To to help you out, we present 10 of the world's best.
Avalon Waterways: Mekong Delta, Thailand and Cambodia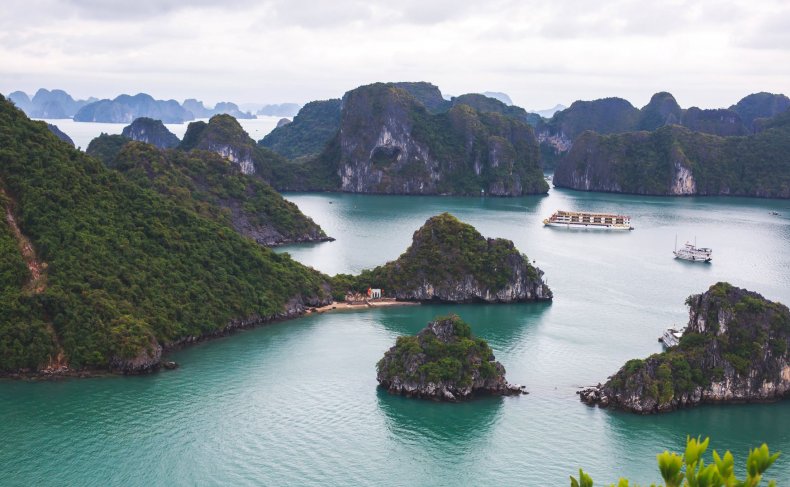 To see all the mighty Mekong River has to offer, Avalon Waterways has charted intimate cruises for up to 36 passengers, combining combine beautiful views with exciting excursions to cultural and architectural landmarks in Phnom Penh, Ho Chi Minh City and Angkor Wat.
Itineraries range from eight to 29 days, and longer trips include visits to Hanoi and Siam Reap, balancing cities with the beautiful Thai and Cambodian countryside. You can explore UNESCO World Heritage sites, learn the sobering history of the Khmer Rouge or discover how to make rice wine and rice paper.
Delfin Amazon Cruises: The Amazon River, Peru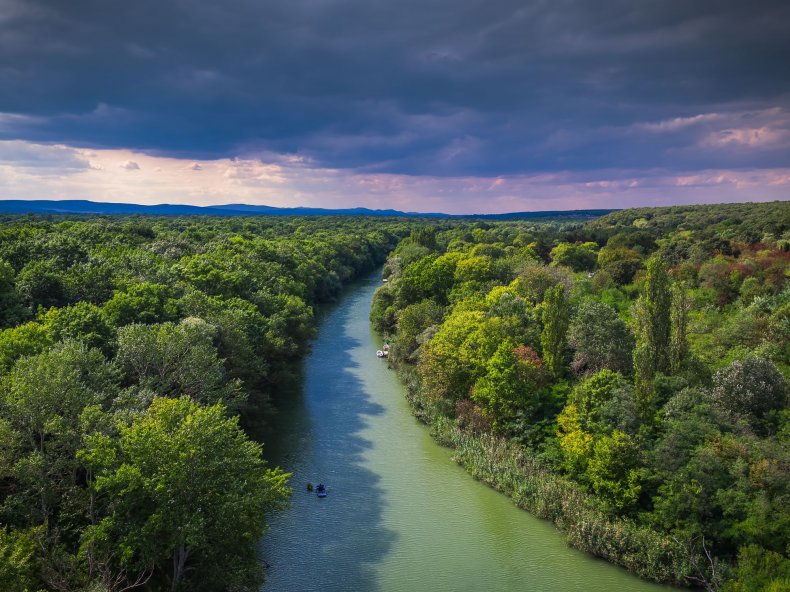 Relais & Châteaux's first cruise sails down the Amazon and through the most legendary rainforest in the world. Onboard the Delfin I, up to 12 passengers are housed in suites with panoramic views and cool-water whirlpools. Disembarking in Peru, guides take you on trail and canopy walks, and fishing and birdwatching excursions. Three or four-night itineraries include trips through the Pacaya Samiria National Reserve and views of the startling pink river dolphins. Passengers can also go on night safaris for close encounters with nocturnal wildlife.
Oberoi Vrinda: Kerala, India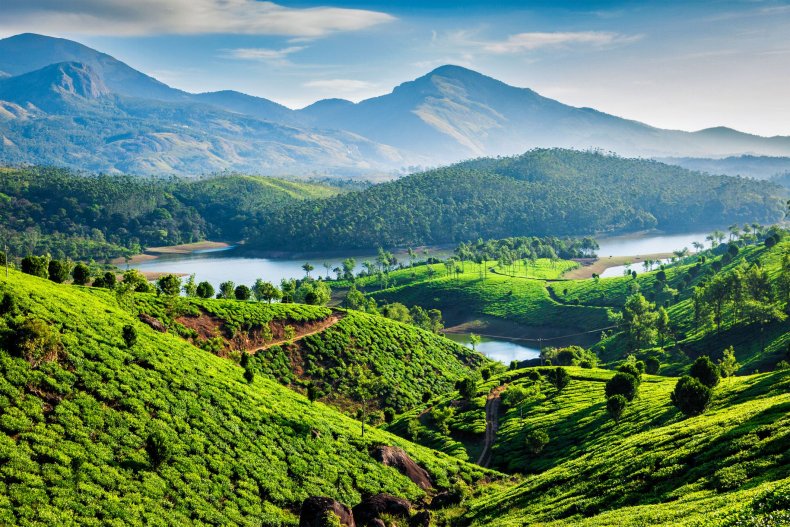 Kerala in southwestern India is known as the "Venice of the East" because of its complex networks of canals. The area boasts beautiful beaches and rice paddies nestled among small villages, and is the perfect opportunity to disconnect from the hectic world.
Choose between two or three-day itineraries with Oberoi Vrinda and explore the beautiful scenery at a relaxed pace. See locals at work, enjoy traditional performances and fresh regional cuisine while taking in the surroundings. With just eight cabins, it's an uncrowded experience, and the entire ship can be booked for a private party.
Sanctuary Retreats: Yangtze River, China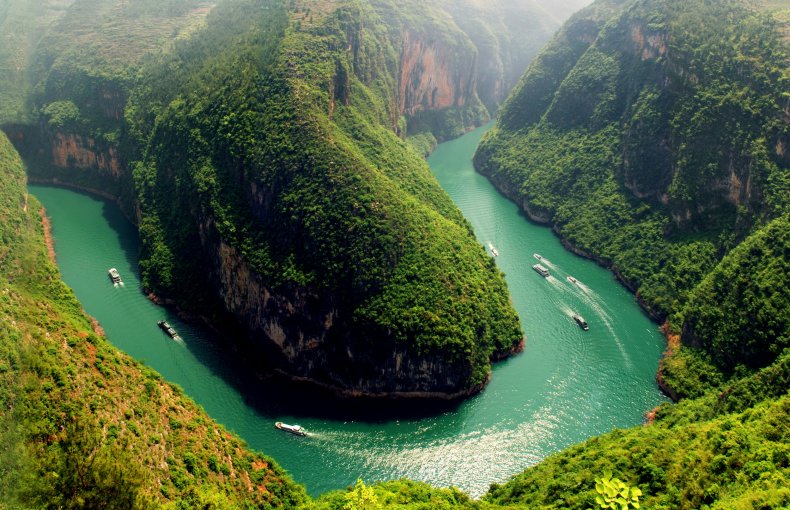 Explore the third longest river in the world with Sanctuary Retreats. Traveling between Yichang and Chongqing, China, this cruise offers itineraries ranging from three to six nights (five and six-night itineraries include cruise and rail). Personalized service is a priority aboard the Sanctuary Yangzi Explorer, where the ratio of staff to passengers is one to one-to-one and there's a maximum of just 124 guests. There's also an onboard spa, theater, library and observation deck to take in the sights.
Shorter itineraries include a visit to the Three Gorge Dam project, local markets and an underwater museum. Longer itineraries include a visit to the Shennongjia Nature Reserve, home to golden monkeys and beautiful mountain forests. Activities such as calligraphy and tai chi round out the relaxing experience.
Viking River Cruises: Delta River, Russia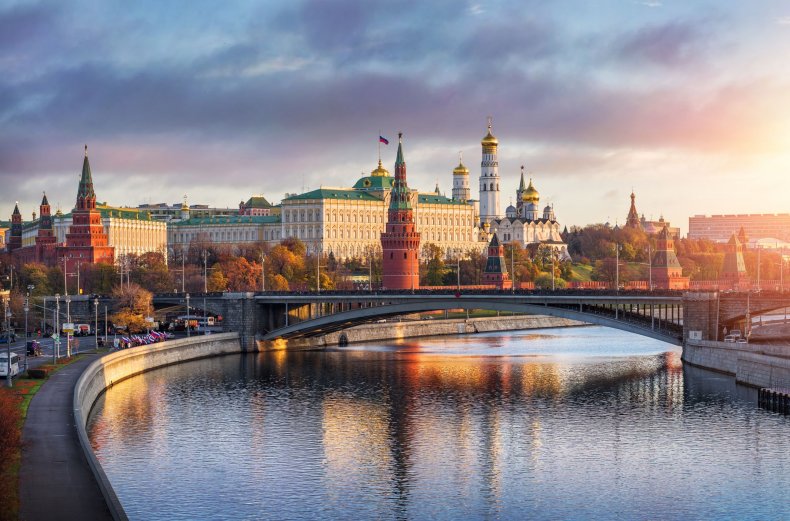 This 13-day cruise with Viking River Cruises begins in Moscow and ends in St. Petersburg, traveling along the Volta, Svir and Neva rivers. Guided excursions in both Moscow and St. Petersburg over multiple days allow travelers to see all these legendary cities have to offer, as well as visiting small villages in between. All cabins have a view of the river and dining onboard allows passengers to experience local cuisine. Architecture is at the heart of this cruise, from the opulent St. Basil's Cathedral in Moscow to countryside monasteries and the ancient Russian architecture of Kizhi.
Avalon Waterways: The Rhine, Western and Eastern Europe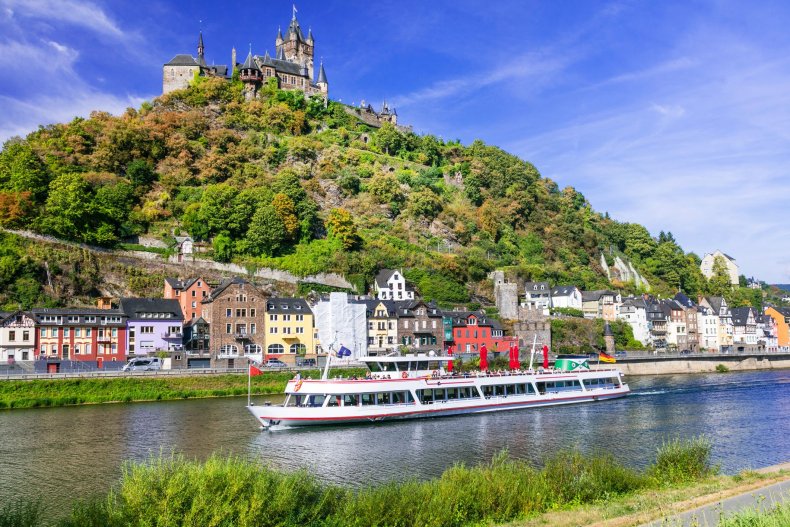 Avalon Waterways sails the Danube with itineraries from eight to 26 days, and themes like tulips, beer, romance and Christmas. Choose an itinerary that hits your city of interest in Romania, Bulgaria, Serbia, Hungary, Slovakia, Austria, Germany, Switzerland, France and the Netherlands. The ship offers amazing views of these cities, with floor to ceiling windows that open wide enough to make your suite feel like a balcony. Depending on the theme, excursions can include wine tasting, beer tasting and even exploring castles.
Zambezi Queen River Cruise: Chobe River, Botswana and Namibia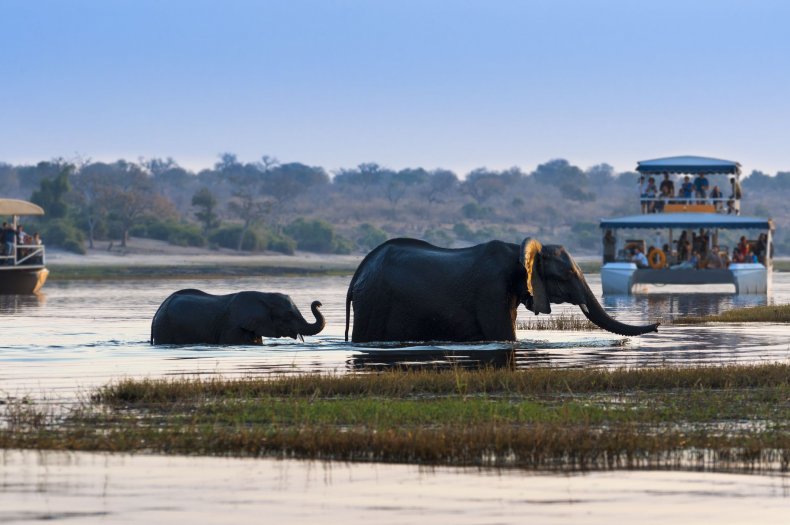 A river cruise is a good way to explore Africa, and the Zambezi Queen River Cruise is one of the best: The ship sails the Chobe River, the northern border for Chobe National Park,and gets close to elephants, lions, and hippos. (You can also board a smaller boat to get even closer to the wildlife of Botswana and Namibia). Itineraries for two or three nights, on a ship with 14 cabins, offer an intimate experience and the chance to enjoy the beautiful African scenery.
Sanctuary Retreats: Nile River, Egypt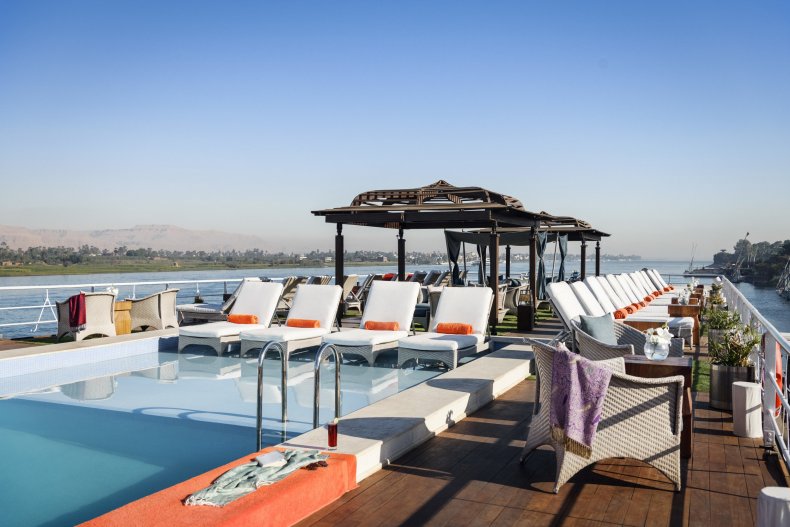 No rundown of river cruises could be complete without including a journey down the Nile: Sanctuary Retreats has a fleet of ships designated for Egyptian cruises, including the Sanctuary Sun Boat IV, which boasts a heated swimming pool on its deck.
Itineraries range from three to eight nights, traveling between Aswan and Luxor, and are led by premier Egyptologists who introduce passengers to marvels like the Philae Temple, the Temple of Kom Ombo, and the Valley of the Kings in Luxor.
Quasar Expedition Cruise: The Galapagos Islands, Ecuador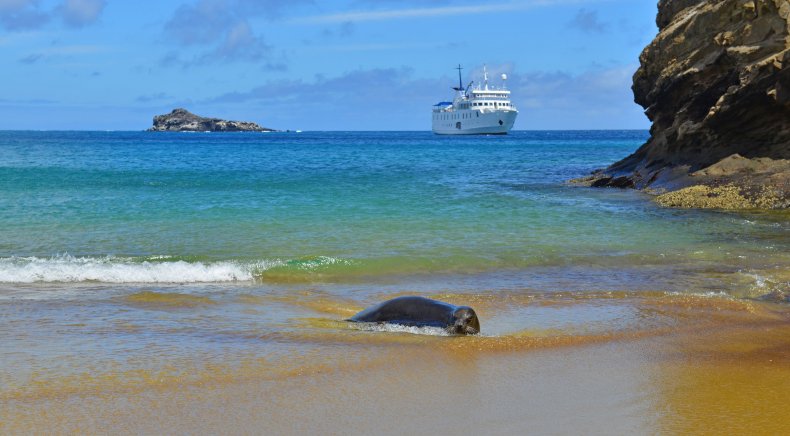 The Galapagos are only accessible by boat, and for conservation reasons, there are no accommodations on the island. So a cruise is the best option to see the islands' unique wildlife. Follow the trail of Charles Darwin aboard the Grace, which accommodates 18 guests and was once the royal yacht of actress-turned-princess Grace Kelly, and enjoy snorkeling, hiking, kayaking, and scuba-diving with sea turtles. Choose between two different seven-night itineraries exploring different islands, depending on your interest. The cruise is also free of single-use plastic, to protect the flora and fauna unique to the region.
Azamara Cruises: The Mediterranean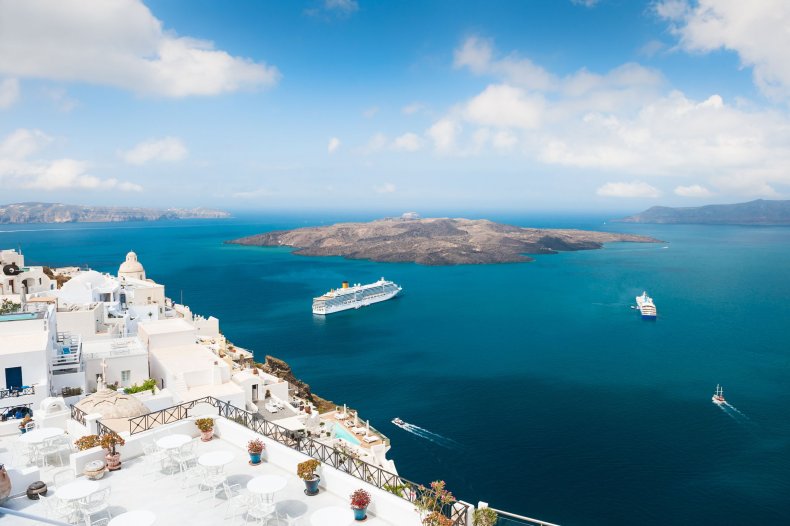 The Mediterranean Sea has connected disparate areas of the world for centuries. With Azamara cruises, you can visit southern Europe, Northern Africa and the Middle East all from the comfort of a ship. Connections to the Black Sea allow travelers to select itineraries make stops in France, Spain, Portugal, Italy, Greece, Morocco, Turkey, Cyprus, Croatia, Israel, Malta, Monaco, Egypt, Jordan, and even Russia. Week-long intensives allow you to explore one country in depth, or select from themes such as the Adriatic, Greek Isles, Turkey, French Riviera or the Holy Land. The larger cruise ships of Azamara feel more like boutique hotels than boats.