World Book Day 2016: Not Just for Kids, Meet the Teachers Who Went the Extra Mile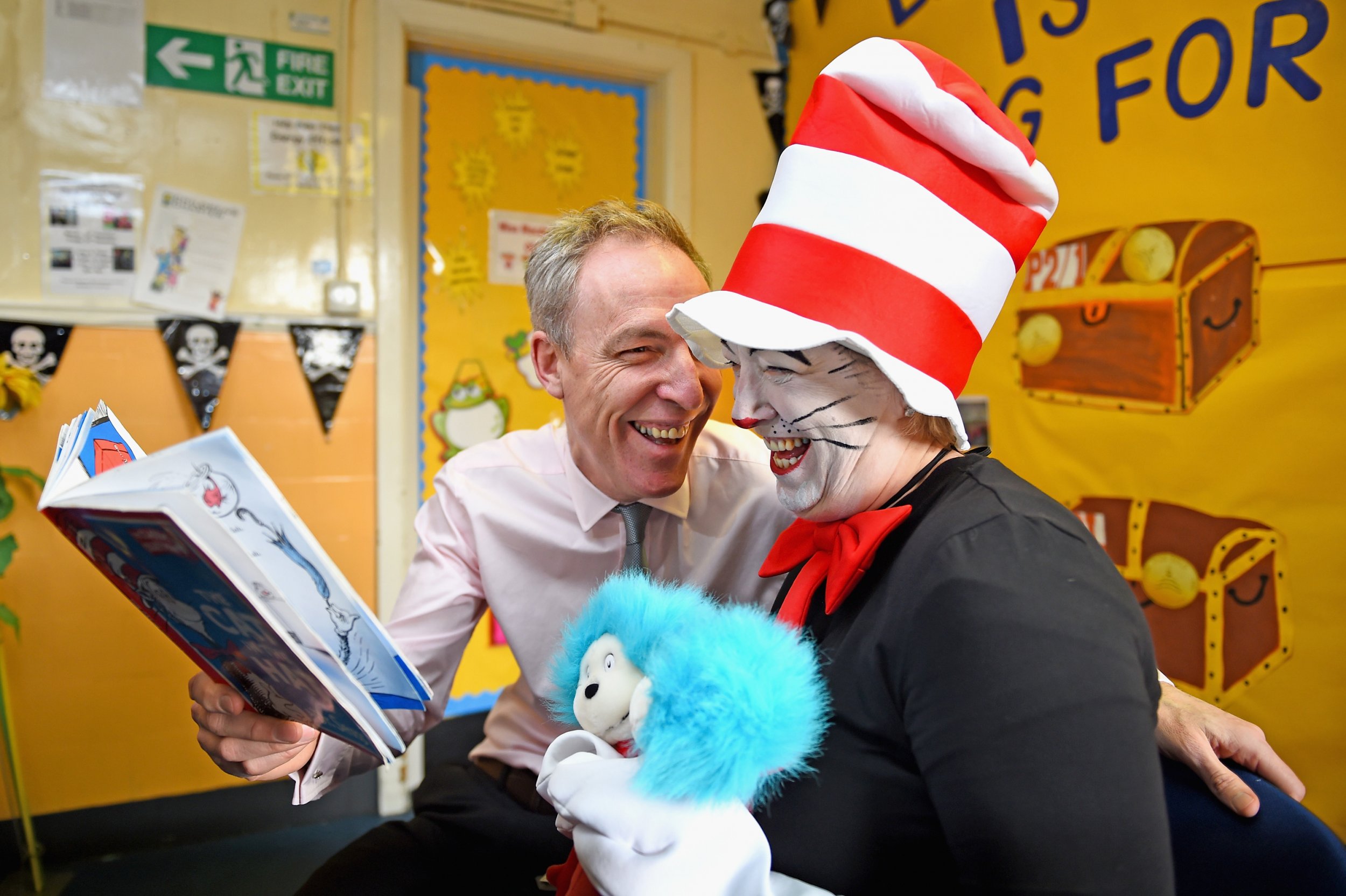 Wondering why all those children were in fancy dress on the way to school this morning? It can only mean one thing: Britain's annual World Book Day celebrations are upon us once more, and with it comes a gaggle of Harry Potters, Hungry Caterpillars and Oompa-Loompas.
But if you think World Book Day—celebrated in Britain on the first Thursday of March and on April 23 in the U.S. and other parts of the world—is just for kids, you're wrong. While most adults reserve costumes for Halloween, for teachers World Book Day is another event on the calendar when it's perfectly acceptable to go wild with fancy dress.
Educators from around the U.K. have shared their elaborate costumes on Twitter and some of them are pretty inspired.
Check out some of the best literary get-ups, including Roald Dahl favorites and eerie Miss Havishams, below:
The planning and preparation that goes into World Book Day costumes could rival a beauty pageant, it seems. Siân Cumming, director of learning at the Mountbatten School in Hampshire, tells Newsweek : "I start reminding people and sending costume inspiration to staff about six weeks beforehand and I give out prizes to the best dressed, most creative and best department.
"Many of our staff made their costumes this year, trawling charity shops and raiding the back of their wardrobe. Staff wore old wedding dresses and several staff sewed their costume from scratch!"
Dressing up for World Book Day isn't just an excuse to avoid appropriate work attire for the day, however. For educators, it's a tool to inspire the younger generation to pick up a book and use their imaginations in a fun, interactive way.
One teacher who went the extra mile for the occasion is Jonny Walker, whose garb as Matilda 's fearsome Miss Trunchbull will no doubt prove a hit with the students at Elmhurst Primary School in London:
"As schools become bogged down with accountability, stress and the abundance of testing, for teachers and pupils alike, having a day spent exploring books for the sake of the love of reading, sharing high-quality fiction and encouraging everyone to dress up and get in role, is an enjoyable and necessary release," he says.
"If it was just dress-up it would be fun but not necessarily educative. For good schools like ours, who turn the day into a deep journey into literature, it is an immersive and memorable learning experience."
Cumming agrees: "Students always remember World Book Day. It creates a sense of fun, creativity and imagination. We are also saying as adults that we read and that we value reading. That is a vital message to share with students."
Are you a teacher? Share your World Book Day costumes with us by tweeting them to @NewsweekEurope.