April 23 is the United Nations Educational, Scientific and Cultural Organization (UNESCO) World Book and Copyright Day, aimed at raising awareness of the "power of books" and encouraging people across the world to read.
The date itself is symbolic within the world literature world. According to the United Nations, April 23, 1616, is known for the day Spanish writer Miguel de Cervantes, playwright and poet William Shakespeare, and Inca Garcilaso de la Vega, died. UNESCO held its general conference on this date in 1995, in Paris, and ever since it has been celebrated as an awareness day. It particularly focuses on young people to help them discover reading as well as honor the contributions of those who have furthered "the social and cultural progress of humanity."
This year's World Book and Copyright Day is taking place during the coronavirus (COVID-19) pandemic, meaning many families across the world are in lockdown, making it difficult to go out to buy books, in some instances, and visit specific events dedicated to the day. However, some companies and organizations have tried to make it easier for people to get involved.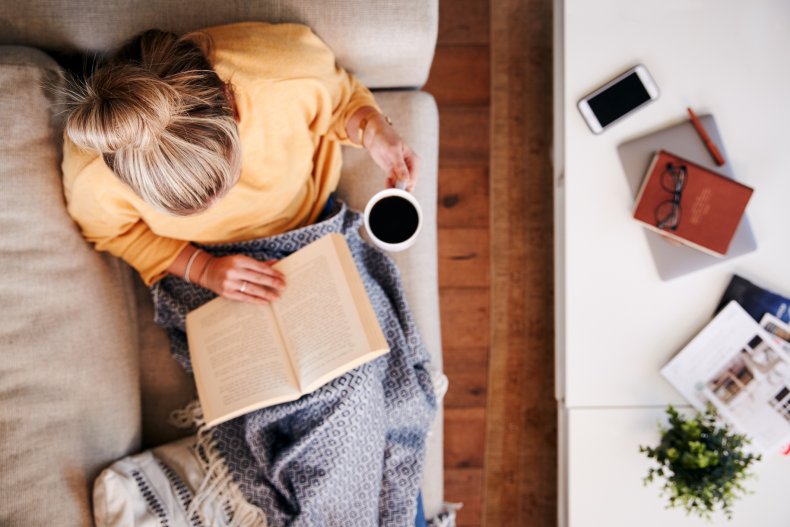 Amazon Offers Free Books on World Book Day 2020
To help people discover the written word from around the world, Amazon has made nine books free for the Kindle. These books are:
The Girl in the Tree by Şebnem İşigüzel, translated from the Turkish by Mark David Wyers: A contemporary fiction work about a girl coming of age amid violent unrest in Turkey, finding an unexpected way to escape.
Hard Rain by Irma Venter, translated from the Afrikaans by Elsa Siike, is a thriller based in East Africa. It includes chaos, murder and some sizzling romance.
The Man Who Played with Fire: Stieg Larsson's Lost Files and the Hunt for an Assassin by Jan Stocklassa, translated from the Swedish by Tara F. Chace, is about the author of the Millennium novels laid out the clues and now a journalist uses them to solve one of Sweden's greatest unsolved crimes.
Life by Lu Yao, translated from the Chinese by Chloe Estep, follows a young man whose life is upended as he trades rural life for the big city.
Your Perfect Year by Charlotte Lucas, translated from the German by Alison Layland, is a romantic comedy about second chances. It is about a man, consumed by a meaningless life, tracking down the owner of a lost daily planner and results in him stepping into a whole new life.
The First Mrs. Rothschild: A Novel by Sara Aharoni, translated from the Hebrew by Yardenne Greenspan, is an award-winning historical saga about young lovers in a German-Jewish ghetto rising to become the foremost financial dynasty in the world.
The Price of Paradise, by Susana López Rubio, translated from the Spanish by Achy Obejas, is a historical fiction about two lovers finding each other in 1950s Cuba. They embark on a forbidden love affair that spans half a century and survives murder, betrayal, and revolution.
Along the Tapajós by Fernando Vilela, translated from the Portuguese by Daniel Hahn, is a children's book about two siblings traveling along the Tapajós River of Brazil on a quest to rescue their pet tortoise.
Out of the Silence: After the Crash by Eduardo Strauch, in collaboration with Mireya Soriano and translated from the Spanish by Jennie Eriksonis a memoir of the extraordinary story of the rugby team who crashed in the Andes mountains in 1972. One of the survivors breaks his silence.
If reading doesn't take your fancy this World Book Day, then perhaps you can watch an event from the comfort of your armchair.
Saint Jordi NYC is hosting 24 Hours of Sant Jordi NYC—a free three-day festival of events from Catalan, Spain, live-streamed in English. Participants have access to literature from a broad range of countries and languages. The festival's lineup of international writers and translators range from Arabic to Danish, from Catalan to Swahili, from German to Uighur, and even a mash-up of Galician and Icelandic, according to the website. It starts on April 23 and finishes on April 25.
The State Library in New South Wales is holding a virtual event called Will and Miguel on World Book Day—an event that celebrates writers William Shakespeare and Miquel de Cervantes. According to its website, the Library holds Australia's most significant Shakespeare collection including the First Folio, which was published in 1623, as well as over 1,100 rare editions of Don Quixote. Curators Maggie Patton and Sarah Morley will use the event to share the collections with viewers live from the Library. It takes on April 23, at 1 p.m. EDT, which is 11 p.m. EST on April 22, 2020.
Valerie Tripp, author of American Girl, will host the first virtual read-along of Kit: Read All About It Chapter 1. You can join her on April 23, 9 a.m. PT / 12:00 p.m. ET on Facebook Premiere and IGTV. The video will also be available on American Girl Stay & Play with a free book download following the live event.
Newsweek has affiliate partnerships, so if you make a purchase using our links we may earn a share of the sale.