Do you remember those 276 schoolgirls of the rural Chibok community in northern Nigeria that were abducted by Boko Haram terrorists 730 days ago on April 14, 2014?
The vast majority of them are still not back. Not one has been rescued since we all cried out for justice for them—57 escaped of their own volition, but none have been freed by Nigerian military efforts.
You may have occasionally read of the rescue of hundreds of women from former enclaves of terrorists in Nigeria, but those were not the Chibok girls. Those were other girls and women that we were never even told had been missing, and who may never have been rescued were it not for the pressure mounted for the rescue of the Chibok schoolgirls.
Neither the Nigerian government nor the rest of the world that initially echoed our agonizing chant—#BringBackOurGirls—has done what it takes to fulfil that demand. Freeing them from the terrorists's grip requires prioritized, sophisticated and sustained rescue operations of the kind that only governments can provide. And that is where we have failed them, because despite all that flurry of chants and protests, the reality is that the arduous work of actually locating and rescuing the girls is falling short. As we write, 219 potential Malala Yousafzais are still languishing in the terrorists's den.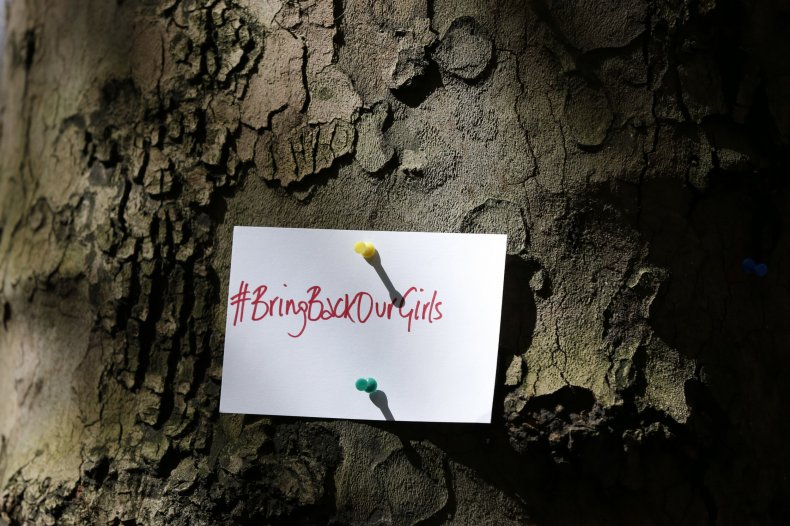 In May 2014, the hashtag #BringBackOurGirls resounded across the world. Citizens and political leaders across the globe—from U.S. First Lady Michelle Obama to British Prime Minister David Cameron —were riveted by this tragic story of young women who were kidnapped from their school compound, where they had turned up to write their final high school exams. If they had completed their certification exams and passed, some would by now be in their second year of university, technical or entrepreneurship education that would improve opportunities for their extremely poor families. It is still the case that education remains the best tool of social and economic mobility for individuals and societies. For the girls and people of Chibok, however, that dream has so far been cut short.
The previous government of Nigeria mismanaged the rescue plan for the schoolgirls. Political considerations clouded its understanding of the primary responsibility of every government—to secure its citizens. It took three weeks and after a global groundswell of advocacy for the girls before that government was finally compelled to admit that tragedy had indeed befallen schoolchildren it should have protected in the first place.
Even then, its response subsequently was extremely slow and tentative. Countries like the U.S., Canada, the U.K., France and others with superior anti-terrorism capabilities had swiftly offered help and sent military, security and intelligence teams to help locate and rescue the girls. The Nigerian government and the military in particular were, at that time, visibly non-cooperating hosts.
Nigeria has now had a new government since May 2015, but the girls remain in the clutches of their terrorist captors despite all the promises made by President Muhammadu Buhari. Why? The president admitted in his maiden media chat on December 30 that he had "no firm intelligence" on the whereabouts of the girls. This statement was a devastating blow to the parents of the abducted girls. The disappointment was deepened when we recalled how, after our first meeting with President Buhari in July 2015, the same parents were brimming with optimism. The president had convincingly assured them that he would rescue their daughters.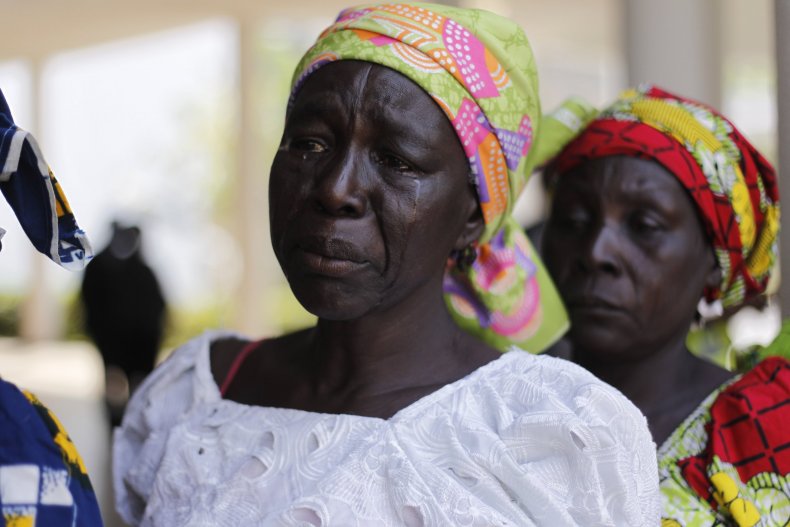 What exactly does a lack of credible intelligence constitute? Are we to believe that the capabilities of Nigerian security institutions have been so eroded that they are unable to gather any information on the girls' whereabouts? In finding answers to these numerous questions, our movement recalls that the Chibok girls do not only belong to Nigeria. Our girls were, and should, remain global citizens. Even if their government fails them for whatever reason, the world ought not to do the same.
The successful abduction of the schoolgirls from a region that was under emergency military rule already pointed towards poor governance and anyone who has followed Nigerian affairs knows that in its 55 years of independence, our country has struggled to entrench good governance. Even if such poor governance has led to an inability of Nigerian institutions to generate the kind of credible intelligence needed to locate abducted citizens, we believe that the international community's intelligence assets must now be activated to find our Chibok girls.
There is no way we can accept the excuse of "lack of firm intelligence" in a profoundly integrated world that recognizes the victory of terrorists in one country as a potential victory in several others. Such a reason is inadequate and an embarrassing response for the girls that have been missing for more than two years. For the few of us that are the untiring remnant of what was once a large global network of people, there is no moving on until there is closure. Positive closure.
Our Chibok girls voted for knowledge, believing the benefits that learning held for them and their families. They must not be abandoned by a world that seems to have so quickly moved on after raising a sign of empathy and hope for them. It would be a terrible way to encourage the 63 million other girls that we must get into schools all over the world.
Our belief that the Chibok girls can still be rescued is anchored on unfailing hope. Our audacious hope has been buoyed by the rescue so far of more than 3,000 previously unknown abducted Nigerian citizens. These were children, girls, boys, women and men that we had never known were captives of Boko Haram until their rescue—which partly came about as a result of the pressure we mounted on our government concerning the Chibok girls. Our girls have become a symbol for all other victims of terrorism in Nigeria in a particularly wondrous way—while still in captivity, they have helped secure freedom for others.
Nigeria and the rest of the world must act to find the girls. Everything must be done to secure their freedom from the forces of darkness and militant extremism. Rescuing our girls from Boko Haram will be the strongest way for the world to push back forcefully against their attacks. It was knowledge that our girls went to school to acquire and were forcefully taken as captives for. We must fight to get them back, for in so doing, we preserve our civilization.
It is now time for all—especially leaders like President Barack Obama and Prime Minister Cameron—who raised the #BringBackOurGirls sign to engage with President Buhari and act for results. Gather all intelligence assets necessary to locate our girls. Make the tough choices of the lowest risk option of rescue. Sustain the rescue operation. Now is the time to—without any further delay—to bring our girls back.
Oby Ezekwesili and Aisha Yesufu are founding members of the Bring Back Our Girls movement.