World Chocolate Day 2022: Try These Chefs' 4 Delicious Chocolate Recipes
It is World Chocolate Day on Thursday, meaning it's the perfect opportunity to fix up a recipe involving the sweet stuff.
Newsweek has spoken to four chefs to ask them to recommend their favorite chocolate recipes for you to make at home.
Here are the recipes:
Royal Au Chocolat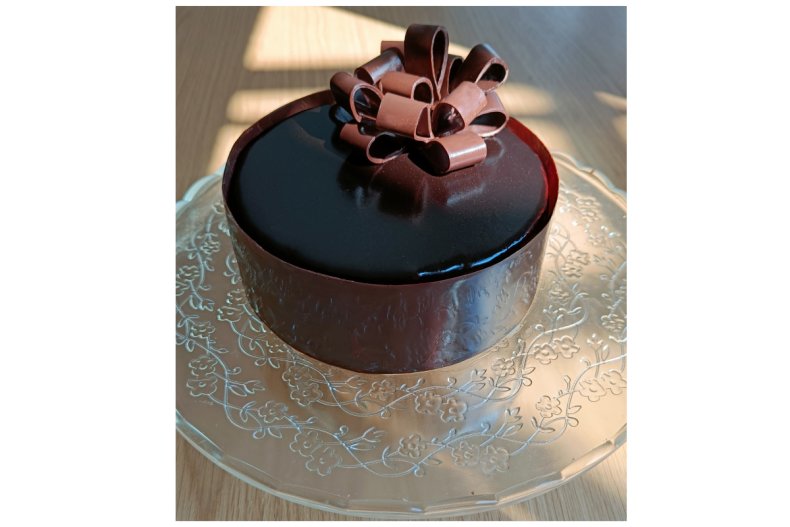 Young French pastry chef Patrice Cayuela trained in and around Lyon, considered to be the country's gastronomic capital. One of the schools he trained at was Bernachon, one of the city's most feted chocolatiers. Here is his recipe for Royal au Chocolat.
Ingredients (for eight people)
Almond biscuit
60 g Almond powder
20 g of flour
Three egg whites
125 g of sugar
Crispy praline
20 lace pancakes
150 g of praline
50g milk chocolate
Chocolate mousse
200g dark or milk chocolate
75g of sugar
3 yolks
30 cl of full liquid cream 30 percent
Method
To make the biscuit, separate the whites from the yolks, reserve the three yolks for the chocolate mousse. Whip the egg whites, when they start to be frothy, add half the sugar, continue tear down. Add when they are firm, the rest of the sugar and finish beating for 30 seconds.
In a bowl, put the flour and the sifted almond powder, then add the egg whites gradually gently mixing with a spatula (do not break the whites). Spread out on a baking sheet lined with baking paper, to an even thickness, and bake for 10 minutes at 200°C
To make the crunch, melt the milk chocolate in a bain-marie, then mix it with the praline before pouring it into a bowl with the crushed lace crepes, mix with a spatula.
In your pastry circle, cut out a circle of biscuit and place it at the bottom. Come spread the mix chocolate/praline/crepe laces on the biscuit, smooth the surface and put everything in a cooling cell the time it takes.
Now, to make the cream, in a pan, make a syrup with the sugar and the water (2 tbsp), bring to the boil and thicken for 2 half minutes. Whisk the egg yolks in a bowl, by pouring the syrup in a trickle, you get a clear foamy mixture. Melt the chocolate in a bain-marie, and add it to this preparation, let everything come down to ambient temperature. Whip the liquid cream, until it is firm, then add to the chocolate mixture, pour into the circle, smooth the surface and let set in the cooling cell.
Glaze your "Royal au chocolat" with a cocoa mirror glaze. Then move on to decorating, use candies, chocolate bar, anything you wish to decorate with.
Chocolate Brownie
U.K.-based pastry chef Hattie Cufflin says the chocolate brownie is "a true classic and a family favorite".
"This has quickly become one of the most popular items for sale in my chocolate shop, Hot Cocoa," she added. "The recipe is one I have used for years and years and I must say I am not entirely sure where it came from. It has had so many tweaks along the way that it probably doesn't even resemble the original recipe anymore!"
Ingredients
250g dark chocolate (54 percent is Cufflin's favorite)
190g salted butter
200g caster sugar
60g self-raising flour
25ml espresso
3 eggs
100g chocolate chips (Cufflin favors white chocolate in hers)
large pinch of sea salt
Method
Melt together the chocolate and the butter, adding the sea salt once melted.
Leave to cool whilst mixing together the eggs and the sugar.
Pour the cooled chocolate mixture into the egg and mix well.
Add the self-raising flour and fold in gently.
Finally add the chocolate chips and gently stir through.
Place into a 9inch x 9inch-deep baking tray and bake at 180 degrees Celsius for approximately 20 minutes or until the brownie has a skin which is starting to crack. It should have a good wobble when you take it out of the oven.
Leave to cool and enjoy (with a spoon whilst it's still gooey or cool completely, slice and serve).
Chocolate Fondant
Chef Jay Safo's chocolate fondant has been a staple on his private dining and catering menus.
"This recipe got me through a key round on Masterchef UK so what better way to celebrate World Chocolate Day than with oozing, chocolatey goodness! These also go well with our toasty cinnamon-spiced almonds recipe—chocolate remains the star of the show though!" he told Newsweek.
Ingredients (makes 4)
120g butter (plus approx. 20g for greasing)
120g dark chocolate (minimum 70 percent cocoa solids)—broken into small pieces
75g plain flour
40g cocoa powder (for dusting the moulds)
3 large eggs
2 large egg yolks
160g caster sugar
Optional: 1 heaped teaspoon of orange zest or 1 level teaspoon of orange extract
Vanilla ice cream or Chantilly cream to serve—can be flavored with 1 tablespoon of orange zest or juice also
Equipment and tools
2 large mixing bowls (at least one being heatproof)
Electric or standard whisk (would recommend electric)
One small saucepan
4 dariole moulds or ramekins
1 baking tray
Brush or baking parchment
Method
Preheat your oven to 180°C/355°F/gas mark 4.
Butter your dariole moulds or ramekins—either non-stick or aluminum is okay as long as you butter them liberally.
Dust your moulds with the cocoa powder and leave while preparing the cake batter.
Place the chocolate and butter into your heatproof bowl and gently warm over the saucepan of simmering water, slowly stirring until melted and combined—ensure the water level is low enough that it is not touching the bottom of the bowl!
Sift and fold your flour into the chocolate mixture.
In your second bowl, whisk together your eggs, egg yolks and sugar until thick and pale (it can just about form a small peak).
Fold your egg mixture into the chocolate mixture—as soon as combined, it is done—do not overfold.
Pour or ladle your mixture to just above halfway into each mould.
Place onto your baking tray ensuring there is space between each mould, and bake for 11 minutes—ovens, heats and mixtures will vary slightly, so pay close attention from 9 minutes onwards; just as the cake begins to color and there is a slight wobble in the center of the fondant, they are done.
Tip out fondants out onto a plate, or serve in the moulds. Enjoy with vanilla ice cream or Chantilly cream. Raspberry coulis also goes very well with this.
Chocolate Fudge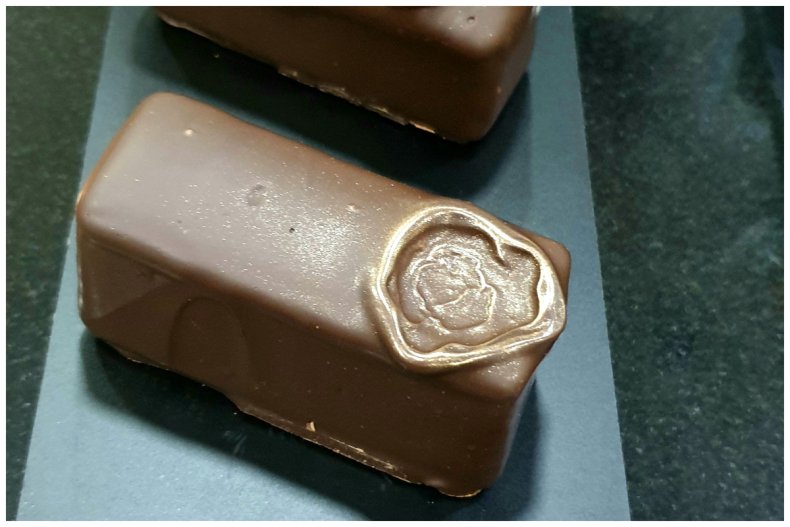 Martin Chiffers, author and international executive pastry chef consultant, says one of his favorite chocolate recipes is chocolate fudge.
"I was born and spent my most of my early life in Cornwall. Fudge shops are renowned in Cornwall. [...W]hilst I was at Harrods in the late 90s I had a whole range of fudges; this is my favorite chocolate fudge recipe," he said.
Ingredients
375g Fresh Cream
750g Sugar
250g Glucose
65g Butter
375g Dark Chocolate 55 percent (Chopped into Small Pieces)
Method
Boil cream, sugar, glucose and butter to soft ball then whisk in chocolate pour quickly into a frame and allow to cool, cut as desired.