How About Some Wine to Wash Down Your World Chocolate Day Treats?
There is no wrong way to indulge in World Chocolate Day—unless, of course, if you're not participating in the celebration of cacao by eating mounds of chocolate. However, there is something you can do to make the international holiday more momentous: You can pair all your chocolate with wine.
Just like cheese, preserve-laden crackers and cured meats wine goes hand-in-hand with chocolate. The array of notes and flavors embedded in certain wines—reds in particular—have a tendency to expound the silky, nutty, addictive deliciousness of chocolate, making for one potentially explosive pairing. So it's only natural to enjoy a day dedicated to all things chocolate and wash it all down with a glass or two.
But beware: When it comes to chocolate and wine, there are a few pairing notes to keep in mind since. For starters, don't eat your chocolate while drinking dry red wine. A bold and earthy Cabernet Sauvignon is a delectable component for that super sweet cranberry sauce you'll slather over your Thanksgiving stuffing, but the tannins—aka acidity—that make up a robust Cab are often just as present in certain types chocolates. The whole idea behind pairing food and wine is to create balance on the palate, and clashing tannins can result in a bitter flavor profile when paired together.
The best option for chocolate and wine pairings are fruit-forward wines. One of the reasons for this is because on its own, cacao—the plant for which most styles of chocolate is derived—is naturally fruity. When paired with certain juicy reds—like for instance, a berry-rich and bubbly sparkling red—those fruit notes are accentuated.
Below are five wine options perfect for pairing with all your World Chocolate Day goodies.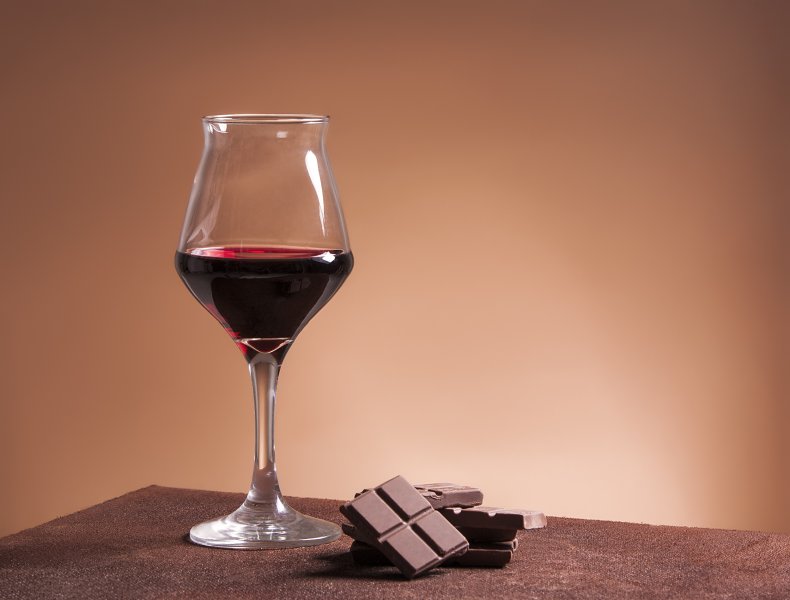 The vibrant, sparkling ruby-red color alone of this Italian stunner makes it a perfect partner for a beautiful chocolate spread. A medium-sweet wine, Lambrusco is jam-packed with ripe berry notes and even includes expressions of red plums and peach. And while the lingering finish is crisp, the wine feels particularly splashy in the mouth, resulting in a nice juicy balance to accompany creamy and decadent milk chocolate or chocolate-covered strawberries.
Port wine—a fortified wine from Portugal—can technically be a dessert all on its own, and in many instances, drinkers enjoy it just as that. However, the richness of the wine makes it one darling pairing for chocolate. Sandeman's Ruby Porto is bursting with raspberry, strawberry and plum notes, but it also exudes spice characteristics like cinnamon and nutmeg that will amplify the flavors of milk chocolate.
Along with the lip-smacking flavor of blackberry jam, this California-grown Zinfandel also features notes of mocha, spice and vanilla that pair well with dark and white chocolates.
Syrah in general pairs exceptionally well with most chocolates and including dark chocolate and flavored items like chocolate mint or raspberry truffles, because Syrahs can showcase a jammy mouth-feel and spiciness that balances a variety of tastes. Produced in France's Rhône Valley, Jean-Luc Colombo's Syrah features nuances of wild strawberry, raspberry, violets and a hint of spice.
Something as plush and velvety as Chianti Classico can serve as a refreshing accompaniment to dark chocolate. Antinori's take delivers on the toasted vanilla and spice—think star anise—and the cushiony notes of red cherry and plum.
World Chocolate Day may only come once annually, but there's always an excuse to break out a nice box of truffles perfectly paired with your newly discovered favorite vintage.