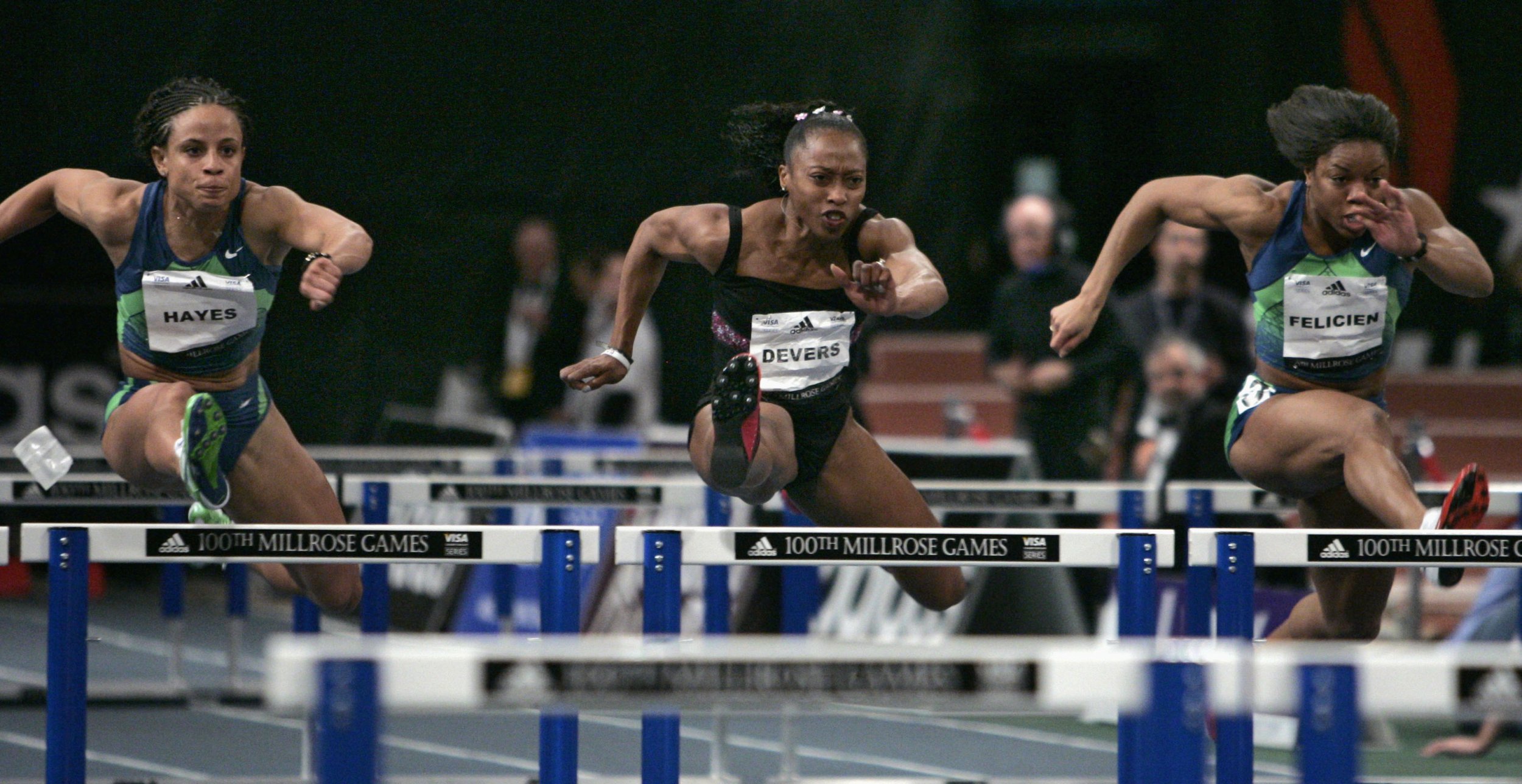 To survive in New York City is to understand the eternal struggle between intimacy and claustrophobia. This is the metropolis that coined the term "canoodling," after all, where some street addresses feature fractions. New Yorkers covet space, but at what cost? A cozy bistro, one in which the diners adjacent to you are so close they can eat off your plate, is fine… until they eat off your plate.
The people who stage the NYRR Millrose Games, an indoor track meet that has been an annual hibernal rite in the Big Apple since 1908, understand the quandary. Four years ago, like a plethora of beloved Manhattan-based institutions have done since the 2008 stock market crash, they finally acknowledged that the space they were occupying (Madison Square Garden) was too large and the rent ($400,000) too high. And so, like a venerable Upper West Side diner or renowned East Village pizzeria, they opted to downsize and move to a less opulent neighborhood. "The move was made out of a necessity to preserve the legacy of the Games," says meet director Ray Flynn, a former Irish world-class miler. "Athletes, like most people, they enjoy coming to New York City. If you give them a venue with lots of energy, they rise to the challenge."
Enter the Fort Washington Armory on 168th Street just west of Broadway in Harlem. In the red-brick building's century or so of existence, it has housed tanks; it has housed homeless men; and now, since 2012, it houses the most prestigious indoor track meet in North America. If you want more intimacy, more chaos, more energy and, yes, more claustrophobia from a sporting event, you'd have to visit the Thunderdome from Mad Max.
"I love the energy," says 3,000-meter steeplechase American record-holder Emma Coburn, who competed in the women's Wanamaker Mile there in 2013 and 2014. "You've got high school kids slamming their hands on the [raised] track as you pass. It's so loud and it's a little claustrophobic, but it's all funneled into positive energy."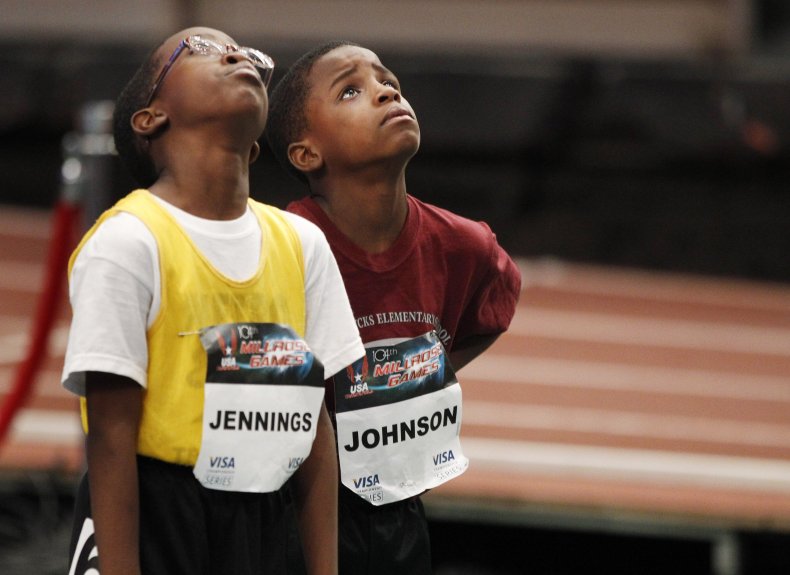 Imagine Grand Central Station at rush hour, except that everyone is running in the same direction. In world-class time.
This Millrose Games take place on Saturday at the Armory and promises as much world-class talent as the NBA All-Star Game, which will be staged one day later at the former home of these Games. A cursory list: reigning Olympic decathlon gold medalist and world-record holder Ashton Eaton, who will compete in the long jump and 60-meter hurdles; reigning Olympic gold medalist and world-record holder in the women's pole vault, Jenn Suhr; and four-time Olympic gold-medalist at 400 meters (three via the 4 x 400 meter relay), Sonya Richards-Ross.
The marquee events, as they have always been at this event, will be the men's and women's editions of the Wanamaker Mile. On the distaff side, last year's winner, Mary Cain, returns to defend her crown. Cain, 18, is the greatest middle-distance prodigy the United States has produced since Mary Decker: the Bronxville, N.Y., native owns the U.S. national high school records in the 800, 1500, 3000, and 5000-meter races, as well as the 2-mile.
Cain is also highly familiar with the Armory, and not only because she competed there as a prep talent. Her father, Charles, is an anesthesiologist who works a snowball's lob away, across the street, at the Columbia University Medical Center.
The men's edition of the Wanamaker Mile, believes Flynn, who ran it six times (often finishing behind countryman Eamonn Coghlan, the most revered figure in the Games' history), is "loaded." The last three Olympic silver medalists in the men's 1500 (Bernard Lagat, '04; Leo Manzano, '08; and Nick Willis, '12) are on the entry list. Matthew Centrowitz, the reigning silver medalist at that distance from the 2013 World Championships, will toe the starting line. The most exciting talent, however, will be University of Oregon sophomore Edward Cheserek. In just three semesters of intercollegiate competition, the 21 year-old Kenyan native has already won five individual national championships at varying distances--but has yet to break a four-minute mile. "We are all excited to see what Cheserek can do," says Flynn, who broke the 4-minute barrier 89 times in his career.
Excitement is a welcome old friend at the Millrose Games which, before relocating to the Armory in 2012, had begun to resemble a dying neighborhood. "When I first ran at Madison Square Garden," says Bernard Lagat, who won the Wanamaker Mile in 2001, 2003 and from 2005-10, "the one thing I noticed was that the arena was full of screaming fans. This was the largest crowd of most indoor meets. Over time, the Garden seemed to be filled with empty seats more than fans. The numbers kept dropping year after year."
After a peak of more than 18,000 track and field acolytes attended the Millrose Games in 1997, the numbers declined steadily. Finally, in 2011, the Garden drew just 9,611 fans to the sport's most venerable indoor event. That total was easily the worst in Millrose history since 1925, when a former incarnation of Madison Square Garden (this is the fourth) housed only 8,000 or so fans.
It mattered not whether you described Madison Square Garden as half-empty or half-full – the outlook for the future of the event, which was hemorrhaging money in part due to the arena's $400,000 rental fee, was pessimistic. "For an athlete like myself, it was hard to perform in such an empty and quiet arena," says Lagat, a former Olympic silver (Athens) and bronze (Sydney) medalist in the men's 1500. "It's hard to push for faster times when all you hear are your own feet hitting the track."
Besides, fast times had never been part of the appeal at the Millrose, where cramped conditions compelled runners to complete on an oval that had 11 laps to a mile, which is not unlike swimming a 50-meter race in your backyard pool. "Athletes care about fast times because that's where the money is," says Flynn, who also manages world-class track and field stars, Lagat among them. "It was frustrating for me to hear them say, 'I'm going to skip the Millrose Games and go to Boston [where New Balance stages an indoor meet one week earlier] instead."
The Millrose Games had no future at Madison Square Garden, at least not in contemporary times. And while that may be a statement about the dwindling popularity of track and field – the Garden still sells out for the Westminster Dog Show and for a Pro Bull Riders event in the heart of winter, not to mention (most astonishingly) New York Knick games – the sport retains a smaller but passionate following. The Millrose Games just needed to downsize to a home with a less fashionable address, a reality that not a few (thousand) New Yorkers have confronted in the past half-decade.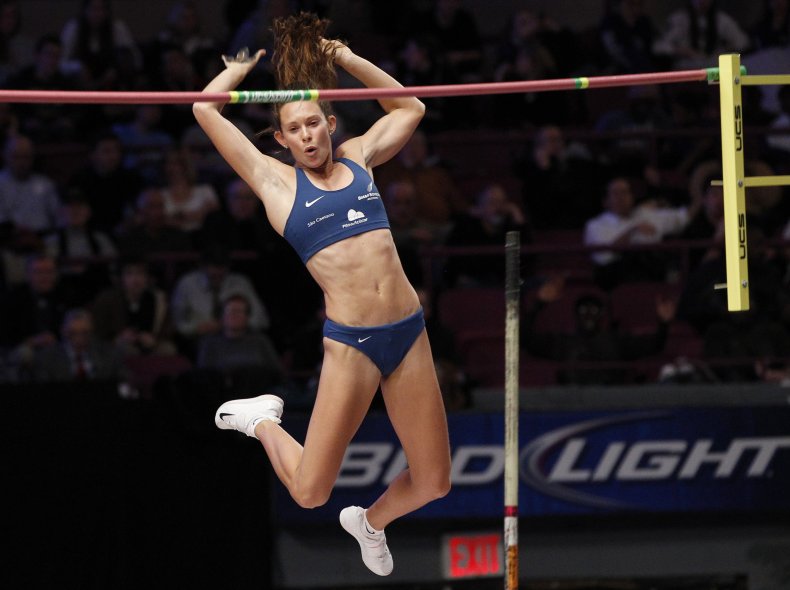 There are few, if any, more passionate stewards of running in New York City than Dr. Norbert Sander. Even if Sander were not the president and executive director of the Armory Foundation, he would hold legend status amongst harriers in the five boroughs: to this day Sander, 72, remains the only New Yorker to have won the New York City Marathon, which he did in 1974.
Eighteen years earlier, when Sander was a freshman at Fordham Prep in the Bronx, he participated in his first indoor track meet at the Armory. "The size of the place was overwhelming," recalls Sander. "You enter from one end and there was a huge American flag at the other end, but you couldn't see it, because all the grown-ups smoked. Every coach had a stopwatch in one hand and a cigarette in the other."
Sander never abandoned his passion for running – he still logs 30 miles per week – but as the decades progressed, this general practitioner naturally made his medical practice a priority. Those same decades saw the deterioration of the Fort Washington section of Harlem as the Armory fell into a derelict state. By the early 1990s the Armory had become a homeless shelter for some 2,000 men.
In 1993 Sander, with the help of hundreds of thousands of dollars in donations, wrested the Armory from New York City and went about restoring it as an indoor track. "It was in rickety shape," he says. "You'd bang the sides of the walls and the plaster would come down."
Gradually, though, the Armory once again became the hub for indoor track meets for anyone from high school age to the city's robust circuit of adult running teams, of which there are a plethora. In 2004 the Armory won the bid, beating out Eugene, Oregon (a.k.a. "Track Town, U.S.A.") to become the home of the National Track and Field Hall of Fame.
Eleven years later, the Armory as a track venue is redolent of, if not quite the equivalent to, Fenway Park for baseball or Hinkle Fieldhouse for basketball. As the Armory was erected in 1909, it is older than both of them. "Talk about up-close and personal," says ESPN anchor John Anderson, a former high jumper at the University of Missouri who attended last year's Millrose Games. "I mean, that place is packed. Sure, the Garden is prestigious, but it is an empty space. When you get 5,000 track fans inside the Armory, well, it feels as if you are still a participant."
That may be because you are. While the Millrose Games offers events featuring Olympic gold-medalists, the meet, which begins at 2 p.m. and goes for six hours, also features manifold events for high-schoolers, collegians and masters runners. "It seems like the Armory is always crowded and chaotic," says Lagat with a grin. "I love going to train there and being told to hurry up because a handful of high schools are getting on the track for practice next."
And to train there, many world-class athletes find, taking the train is the best mode of travel. "We stay in midtown and they provide a shuttle bus," says Coburn, a flaxen-haired, lifelong Coloradoan, "but it's quicker to take the subway up there on Friday. Just three stops on the A train. I just get on and pretend that I know what I'm doing."
Once inside the Armory, athletes and spectators alike find that Sander, Flynn and their team have created a track atmosphere that, pardon the pun, has sole. The "Finish Line Cafe" is located just beyond the finish line, while upstairs a second concession stand is named "Snack and Field." Athletes, dozens upon dozens of them, warm up in a 30-yard-long hallway upstairs. Olympic gold medalists jostle for space – and urinals – with the slowest kid on a high school track team. It's all part of the charm.
The track is raised a few feet off the ground and has banked turns. Its 200-meter circuit, eight laps to a mile, allows for fast times. Spectators who find a spot along the track are as likely to yield it as a tween in the front row of a One Direction concert would. These are not casual sports fans; these are pilgrims.
"My first time running there in 2013, I was overwhelmed by the energy of the crowd and by the heat," says Coburn. "I was standing at the starting line, a few moments before the gun was to go off and I realized how hot I was. So I just walked a few steps over to a lady standing against the track and asked her for her water bottle."
The fan handed her bottle of water to Coburn, who promptly emptied its contents over her own head, then handed it back. That's just how intimate the Millrose Games have become.
About the writer
John Walters is a writer and author, primarily of sports. He worked at Sports Illustrated for 15 years, and also at NBC Sports where he won two Sports Emmys for his on-air writing at the Athens and Beijing Olympics. He has also worked at AOL Fanhouse and The Daily, as well as waited at a popular Manhattan steakhouse. Walters is the author of The Same River Twice: A Season With Geno Auriemma and the Connecticut Huskies. He is the founder of mediumhappy.com, a pop culture blog that he updates daily. He holds a B.A. from the University of Notre Dame, where he studied pre-med and rowed crew.