World Cup 2018 Betting Odds: Brazil the Favorites Amid Germany's Stunning Absence
One of the clear pre-tournament World Cup favorites may be eliminated—but Brazil remains.
Holders Germany had an awful World Cup in 2018, continuing the so-called curse of defending champions getting bounced in the group stage.
They sealed their fate with a 2-0 loss to South Korea, which helped catapult Mexico into the Round of 16 despite El Tri's awful 3-0 loss to Sweden in a decisive match.
But now with the Germans headed home and the Round of 16 bracket complete, Brazil is the clear favorite to win the World Cup. The Selecao take on Mexico in their win-or-go-home match. There is a fair bit of pressure on Brazilian star Neymar, which his manager attempted to downplay.
"There is an excessive responsibility on Neymar in terms of success and that is not the way to go," the squad's manager Tite told reporters, via USA Today. "We should not place it all on his shoulders."
Brazilian soccer legend Ronaldo (not Portugal's Cristiano Ronaldo) hasn't quite done his part to ease that pressure, however.
"He's ready. He's our greatest hope," Ronaldo told CNN this month. "We hope that he can be our top scorer and can bring the World Cup to Brazil. We hope so. I hope so. And we are ready, I think Brazil has a very good team for that [winning the trophy]."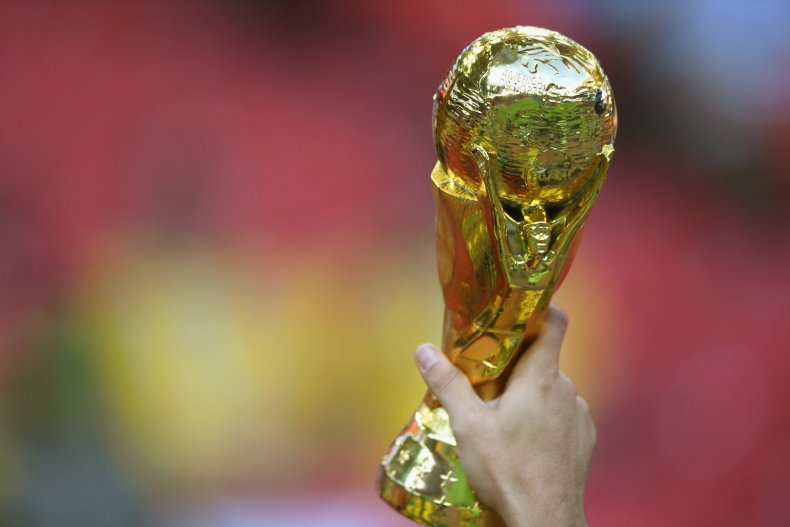 After Brazil, Spain has next-best shot at winning it all, according to oddsmakers. They'll face-off against the host nation Russia. The biggest long-shot that hasn't been eliminated? Denmark.
Here are the latest odds for who will win the World Cup, via Sky Bet, before the Round of 16 is scheduled to start on Saturday:
- Brazil - 7/2
- Spain - 4/1
- Belgium - 7/1
- England - 15/2
- France - 8/1
- Argentina - 12/1
- Croatia - 12/1
- Colombia - 22/1
- Uruguay - 22/1
- Portugal - 25/1
- Switzerland - 40/1
- Russia - 50/1
- Mexico - 66/1
- Sweden - 50/1
- Denmark - 80/1