World Cup 2018 Draw: With No U.S. Men's National Team, Who Should Soccer Fans Follow on Friday?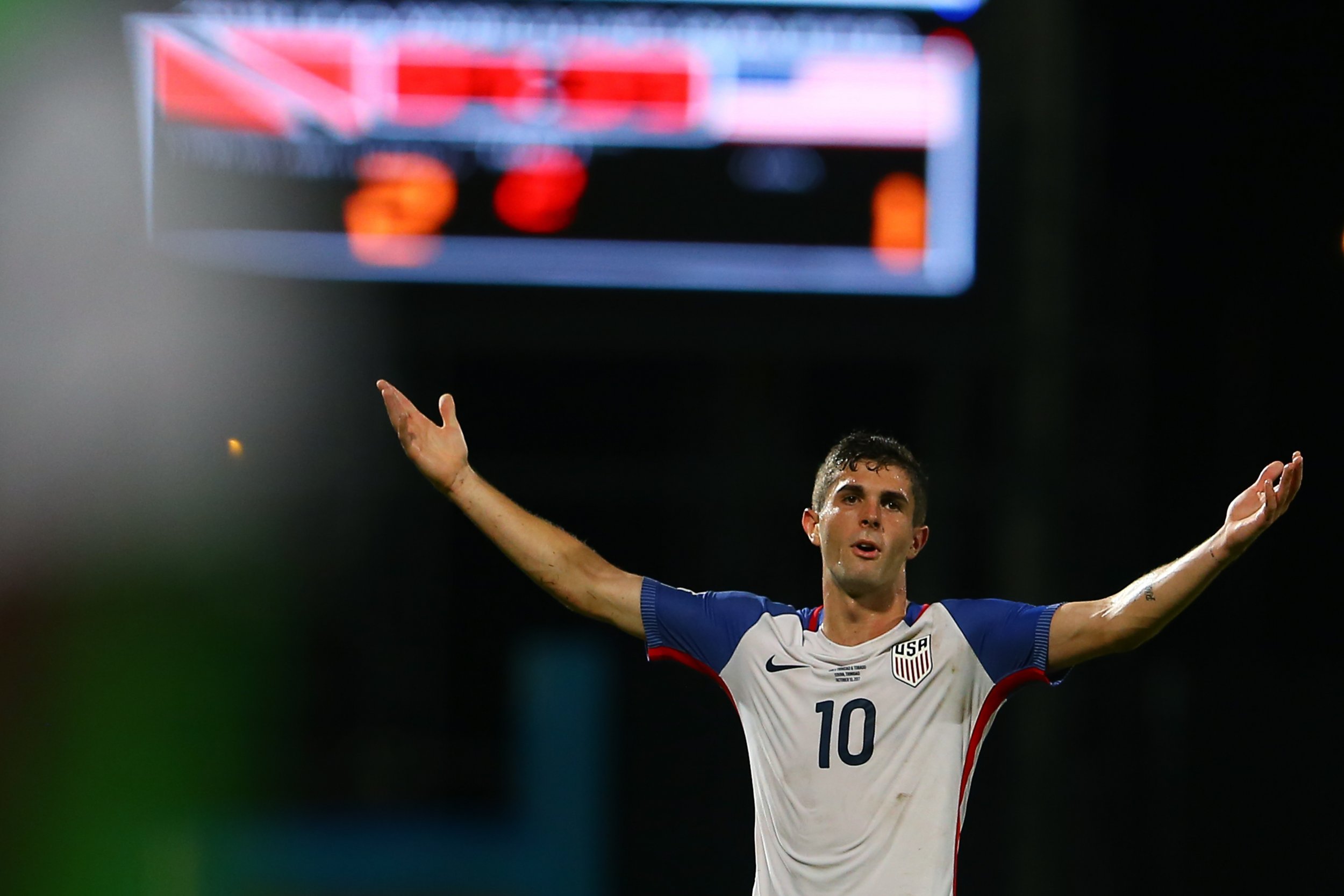 The United States Men's National Team won't be at the World Cup next summer in Russia after they lost to Trinidad and Tobago on October 10.
That doesn't mean there is no fun to be had in Friday's World Cup draw, provided the heartbreak is not still too raw. There will be plenty of excellent teams present at the 2018 tournament, plus lots of minnows hoping to cause upsets. Here's who U.S. soccer fans should look out for in Moscow on Friday if they want a country to follow through the games.
Russia
Perhaps a little sensitive politically. Then again, they are the hosts and they are quite rubbish so they probably need someone to cheer them on before President Vladimir Putin shouts at them for going out at the group stage.
England
They haven't been getting on very well this week, it's true. But following England as an ironic neutral is almost guaranteed to be entertaining. Gareth Southgate's team could be drawn with the likes of Brazil or Portugal, which will send the English sports media into a frenzy of irrational hope and very reasonable fear. Whoever England get, the end result will be tragicomic.
Panama
The only way the U.S. Men's National Team can save face after failing to qualify for Russia is if the squad going instead of it turns out to be really good. If you choose this option, you'd better hope that Panama doesn't end up in a group with Germany and Spain, as is eminently possible.
Spain
Plenty will deny it but following a serial winner can be great fun—just ask Patriots fans. Spain will probably win the tournament although the weirdness of the FIFA rankings has the country in Pot 2, meaning they will have to play another good team in the group stages.
Mexico
A fun option for some soccer-based resistance to President Donald Trump. (They are actually pretty good, too, and should at least make the knockout stages.)
Germany
For Germany read Spain, except the Germans are perhaps even more loaded with young talent and even more efficient, historically, at turning said talent into wins at international competitions. Plus Christian Pulisic, the great hope of U.S. soccer, plays for Borussia Dortmund.
Brazil
With Neymar, the world's most recognizable footballer, if not the best, Brazil are always going to attract a huge amount of attention. Under new coach Tite they look like they have returned to the kind of attacking style that has made Brazilian football so famous. It could go horribly wrong, as it did in the semi-final in Belo Horizonte three-and-a-half years ago when Brazil lost 7-1, tearfully and humiliatingly, to Germany. Whatever happens in Russia, Brazil will be worth following.
Argentina
Time is running out for Lionel Messi, now 30, and perhaps the greatest footballer in history, to win a World Cup.
Portugal
Time is running out for Cristiano Ronaldo, now 32, and perhaps the greatest footballer in history, to win a World Cup. (Portugal, having won Euro 2016 two summers ago, is probably better placed than Argentina to grind its way through Russia 2018—and the team around its star is actually pretty good.)