World Cup 2018 Odds: Brazil, England and France Favorites Ahead of Quarter Finals
And then there were eight. The World Cup quarter finals are finalized, and if what we have seen so far is anything to go by, few would bet against this tournament producing more upsets.
After losing the defending champions in the group stage, the World Cup waved goodbye to other three pre-tournament favorites in the round of 16. Spain were knocked out on penalties by Russia, Cristiano Ronaldo could not drag Portugal past Uruguay and Lionel Messi and Argentina came unstuck once more on the grandest stage of them all.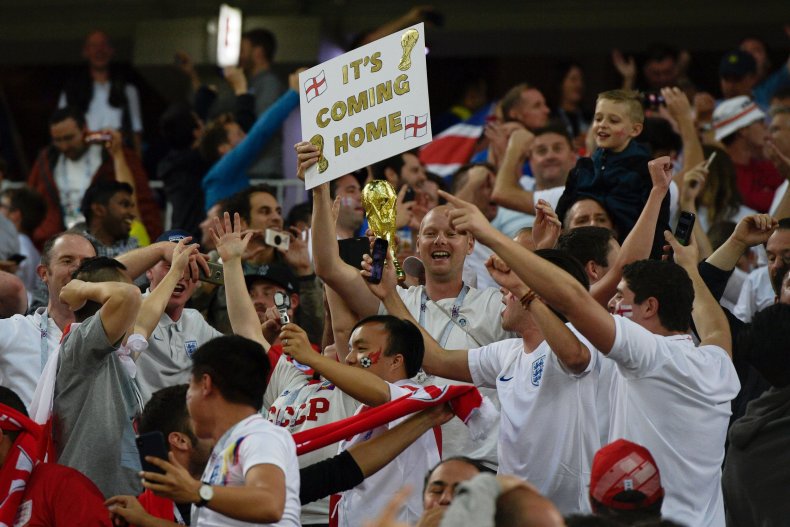 On Tuesday, England became the last team to book a spot into the last eight, beating Colombia on penalties and winning a shoot-out at a major competition for the first time since 1996.
The Three Lions have quietly gone about their business in Russia so far, but with only eight teams left the role of underdog no longer fits them. According to William Hill, England are second-favorites to win the tournament at 7/2. Gareth Southgate admitted his team had so far managed to free themselves from the psychological pressure that had burdened some of their predecessors.
"We're trying to write our own history, and I've talked to the players about that," he was quoted as saying by BBC Sport.
"They write their own stories. We don't have to be bowed by the pressure of the past.
"This was special but I want us to go on. I don't want to go home yet."
England are now one win away from a first World Cup semifinal in 28 years and will be heavy favorites on Saturday, when they face Sweden in Samara at 10 a.m. ET. The Three Lions are 10/11 to win in 90 minutes, while Sweden are 7/2 and the draw is 23/10.
Janne Anderson's men knocked out Switzerland in the round of 16—becoming the first Swedish team to win consecutive World Cup games for the first time in 60 years—but at 25/1 they have the longest odds to win the World Cup of any of the teams left in the competition.
Brazil, on the other hand, are favorites. The five-time World Cup winners are 11/4 to add a sixth crown to their belt, but have a tough test when they face Belgium in Kazan on Friday afternoon at 2 p.m. ET.
Long tipped as potential dark horses, the Red Devils came back from 2-0 down against Japan in the round of 16 and are 6/1 to lift the trophy. Brazil are 11/10 to win on Friday, with the draw at 12/5 and Belgium at 13/5. However, those numbers don't bother Roberto Martinez.
"We know what we are capable of but Brazil are the favorites, putting us into a different role," the Belgium boss told Reuters.
"But it's a dream match for our players—they were born to play in a match like this. Naturally we want to win, but we are not expected to and that is an important difference."
Earlier on Friday, France and Uruguay open the quarter finals when the face each other in Nizhny Novgorod at 10 a.m. ET. Along with England, France are joint-second favorite to win the World Cup at 7/2. With the electric Kylian Mbappe upfront, few would bet against Les Blues reaching their first final since 2006.
The teenager ran riot against Argentina but might find things tougher against Uruguay, who have conceded just once in the tournament and boast match winners of their own in Luis Suarez and Edinson Cavani, However, the latter of that pair might not be fit to start.
La Celeste are 14/1 to win the tournament and 10/3 to beat France, who are evens to win on Friday, while the draw is 21/10.
Meanwhile Croatia and Russia, who face each other in the last quarter final at 2 p.m. ET in Sochi on Saturday, are 6/1 and 18/1 respectively. The Croats were one of only two teams to win all their group games but needed a penalty shootout to overcome Denmark on Sunday. The hosts continued their remarkable run by knocking out tournament favorites Spain on penalties.
Croatia are 6/5 to win, the draw is at 2/1 and Russia are 11/4 to progress.