World Cup 2018: A Reason to Support Each of the 32 Teams in Russia
Following the World Cup can be a daunting task for neutrals. While soccer fans don't need an excuse to watch every game—even if their team is not competing—casual viewers might find it harder to find a reason to watch a tournament the U.S Men's national team has missed out on.
To make things even worse, Italy and Ireland, two of the teams that normally win a lot of neutral supporters in the U.S., have also fallen short of qualifying for the World Cup. However, there are plenty of reasons to tie your colors firmly to the mast of one of the 32 at teams at the World Cup, as the following guide explains.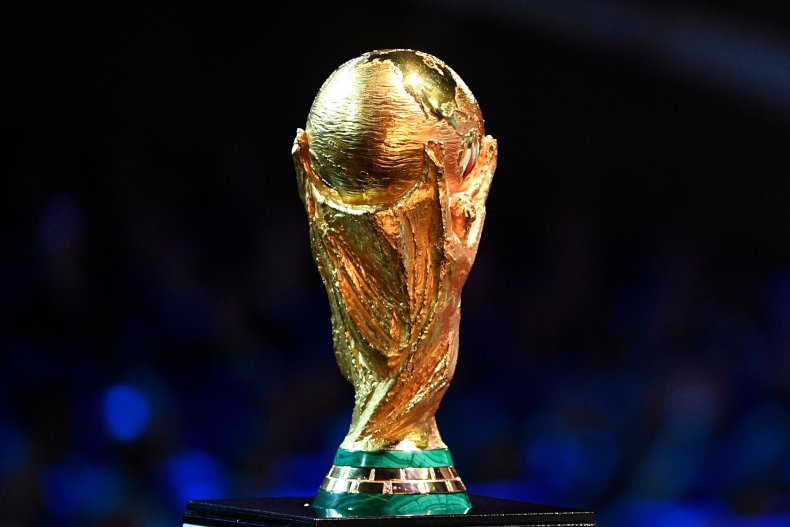 Group A
Get your unlimited Newsweek trial >
Russia
It's always nice to see the host nation do well, isn't it? Well, that and the fact that it's probably wise to avoid upsetting Vladimir Putin.
Saudi Arabia
Saudi Arabia scored one of the greatest ever World Cup goals in 1994. Take a look.
Get your unlimited Newsweek trial >
Egypt
After an incredible season for Liverpool, Mohamed Salah faces a race against the clock to make the World Cup. Surely that's enough motivation?
Uruguay
The first World Cup winners, Uruguay is a proud soccer nation consistently punching above its weight. It also boasts two of the greatest strikers in the world, in Luis Suarez and Edinson Cavani.
Group B
Spain
La Roja has mesmerized soccer fans for over a decade with its exquisite passing pattern and seemingly unstoppable conveyor belt of talent. One of the great international sides.
Portugal
Love him or loathe him this will probably be Cristiano Ronaldo's last World Cup. Appreciate him while he's still around, as we might not see the likes of him again.
Morocco
Yes it did try and stop the U.S. and Canada's bid to host the 2026 World Cup but it's a wonderful holiday destination and that surely counts for something, doesn't it?
Iran
President Trump and his administration aren't fans of Iran in any way, shape or form. If you want to annoy them, Iran is the team for you.
Group C
Australia
A sporting juggernaut that is still struggling to make its mark in soccer. A bit like the U.S., in other words. Aside from that, it's a wonderful country of course. As are its wines.
Denmark
Christian Eriksen's superb passing skills and the fact Denmark's triumph at the 1992 European Championship was the ultimate soccer fairytale.
France
An enormous abundance of talented footballers and sublime cheeses. Admittedly, the former might count more than the latter in Russia.
Peru
Another South American country fighting to emerge from the shadow of its bigger neighbors. Orlando City's midfielder Yoshimar Yotun is in the squad.
Group D
Argentina
Argentina lost the final four years ago. Lionel Messi will be a man on a mission to atone for that and finally leave his mark on an international tournament.
Iceland
A World Cup debutant and the smallest country to ever take part in the tournament. Keep an ear out for the "Viking clap" from its fans, which took the European Championship by storm in 2016.
Croatia
Luka Modric's ability to glide through games and a team consistently walking the fine line between sublime and ridiculous. That, and arguably the best kit in international football.
Nigeria
Another fantastic kit, passionate fans and memories of their heroics at the 1994 World Cup and at the 1996 Olympics in Atlanta.
Group E
Brazil
Five-time world champions and the only team to be ever-present at the World Cup. Add to that Neymar and an array of attacking talent and you get a clear indication of why they are so popular.
Switzerland
The squad heading to Russia is probably the best Switzerland has ever assembled. If that's not appealing enough, think of the chocolate and cheese.
Serbia
As proud a soccer nation as they come, one never knows what to expect from Serbia. This year is no different, its mavericks could surprise a few viewers.
Costa Rica
A perennial underdog, it shocked the world in 1990 and in 2014. It also has a number of MLS-based players.
Group F
Germany
The defending champion and a peerless side for over half a decade now. The Germany that ground out results is long gone and has been replaced by a slick machine, whose engine constantly purrs.
Mexico
US soccer fans will find it difficult to support El Tri, so think of it this way: Mexico is one of the three teams tasked to keep the CONCACAF's honor high.
Sweden
Defied the odds by beating Italy in the qualification playoff to make the World Cup. Plus, Abba have a new single coming out, so jump on the Nordic bandwagon.
South Korea
By beating Portugal in the last group game of the 2002 World Cup, South Korea ensured USMNT reached the round of 16. Time to repay the favor and show some support.
Group G
Belgium
A host of wonderfully talented players, including Kevin De Bruyne, Romelu Lukaku and Eden Hazard, and incredibly good beer.
England
For once the Three Lions arrive at the World Cup without blowing their own trumpet. Their new-found humbleness can only be appreciated. Sure to be a popular team among Premier League fans.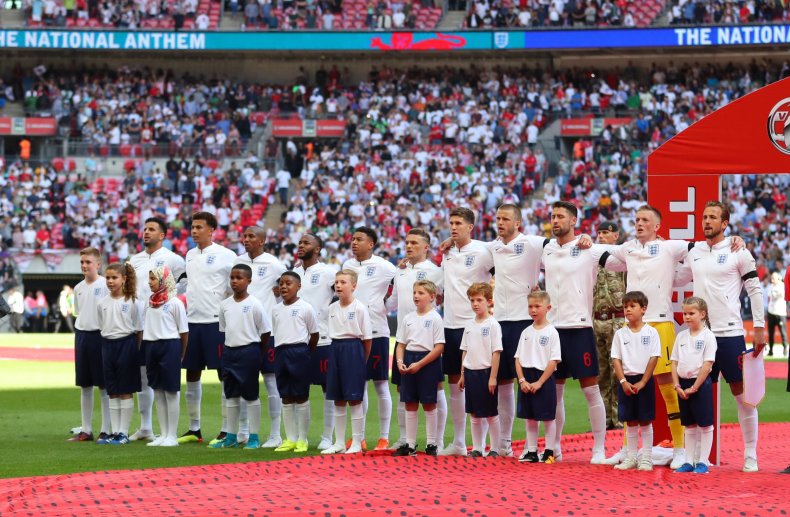 Panama
Yes, it pipped USMNT to the last qualifying spot but who can begrudge a country making its World Cup debut?
Tunisia
The history buffs' choice, as it was the first African team to win a World Cup match. On top of that, any side boasting a nickname as splendid as "The Eagles of Carthage" deserves support.
Group H
Colombia
Radamel Falcao finally makes his World Cup debut after missing out through injury four years ago. That's as good a reason as any to get behind Los Cafeteros.
Japan
Japan shocked the world at the 2015 Rugby World Cup, can it produce a similar upset this month? If that's not enough to win you over, it also boasts one of the most recognizable kits in world soccer.
Senegal
In its World Cup debut in 2002, Senegal dazzled fans as it reached the quarterfinals. Some 16 years later, it has another golden generation. Can history repeat itself?
Poland
You should cheer for Poland for the longer it is in the tournament, the harder life will be for commentators. And because of Robert Lewandowski's sheer brilliance.
World Cup 2018: A Reason to Support Each of the 32 Teams in Russia | Sports