World Cup 2018 Telemundo Announcer Andrés Cantor Talks About the Final and His Famous Goal Calls
Even if you don't know who announcer Andrés Cantor is, you probably know his voice. To be more specific, you probably know how he calls a goal.
The Argentinian broadcaster helped make famous the extended, rattling, vocal-chord-shaking GOOOOOOL call practiced by many Latin American commentators.
Cantor has served as the lead play-by-play announcer for Telemundo's coverage of the 2018 World Cup, and if you watch his work there's a certain energy—perhaps typified best with the goal calls—that's often absent in the American-led broadcast on Fox.
"It's very organic ... I would say that in pretty much all the countries in Latin America, including Brazil, the goal calls are called the same way," Cantor told Newsweek in an interview ahead of the World Cup final scheduled for Sunday. "I've always said I never invented anything, I just helped popularize [spreading] the way we Latin Americans feel for the game and the passion that we live with [for the game], which is synonymous with the goal call."
And if you've watched enough games this World Cup, you've likely noticed subtle differences in each GOOOOOOOOOL. Cantor said he ramps it up or tones it down depending on the situation.
"The importance of the goal, the minute it's scored [in], the way the play evolved has a lot to do with the way the goal call comes out," he said.
It has been a fun World Cup, chock full of upsets such as Germany exiting in the group stage or Spain getting knocked off by Russia in penalties. It'll all culminate with the final on Sunday, which will feature the heavily favored France and upstart Croatia, who could win the first-ever World Cup title for the nation. Cantor called it a "crazy and unexpected World Cup"—and one he has bopped all across Russia to watch and commentate on.
He said he called 12 games in 12 different cities in just a dozen days, flying to and from towns in a whirlwind of no sleep and irregular meals while downing honey, lots of water and an Argentinian herbal tea to try to take care of his voice.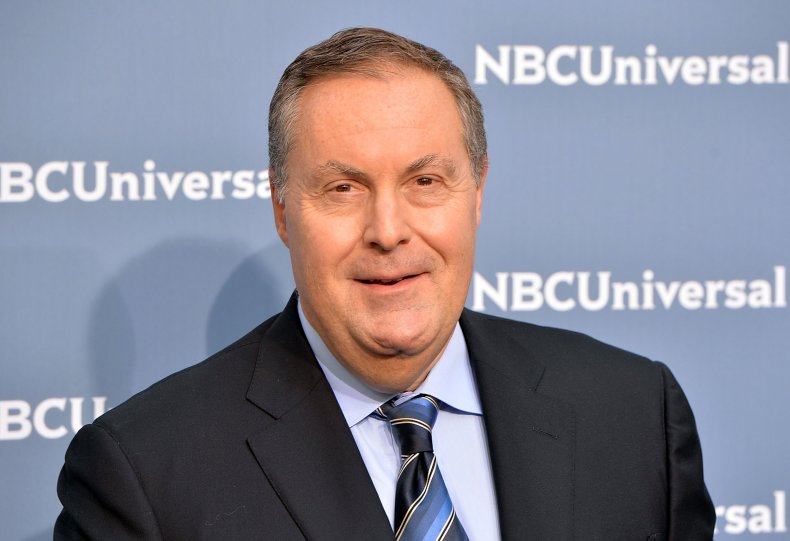 "I remember one day I went without eating. I ate an energy bar but not really a meal," he said. "Sometimes I asked myself, 'How the heck am I doing this?' I'm not 23 anymore. You go on adrenaline alone. The World Cup is such a huge animal, such a wonderful spectacle."
You can feel that adrenaline in the way Cantor calls a game. He tends to build momentum, rising in tempo as the ball nears the goal, and breaking into a half-yell if there's a shot on target. Even if you don't understand Spanish, even if you're not really watching, Cantor's cadence transports you into the feel and the emotion of the game.
He's well practiced, having covered the sport—and the World Cup specifically—for over two decades. For 55-year-old Cantor, it's a heck of a career for someone who loved to play soccer as a young man and as a student at the University of Southern California.
"I always say that soccer broadcasters are frustrated soccer players. I played in high school, I played in college," he told Newsweek. "So I got involved in this professionally because it is the best chance to get as close to the game as I am now."