World Cup 2018: Wimbledon Allows Spectators to Watch Soccer on Their Phones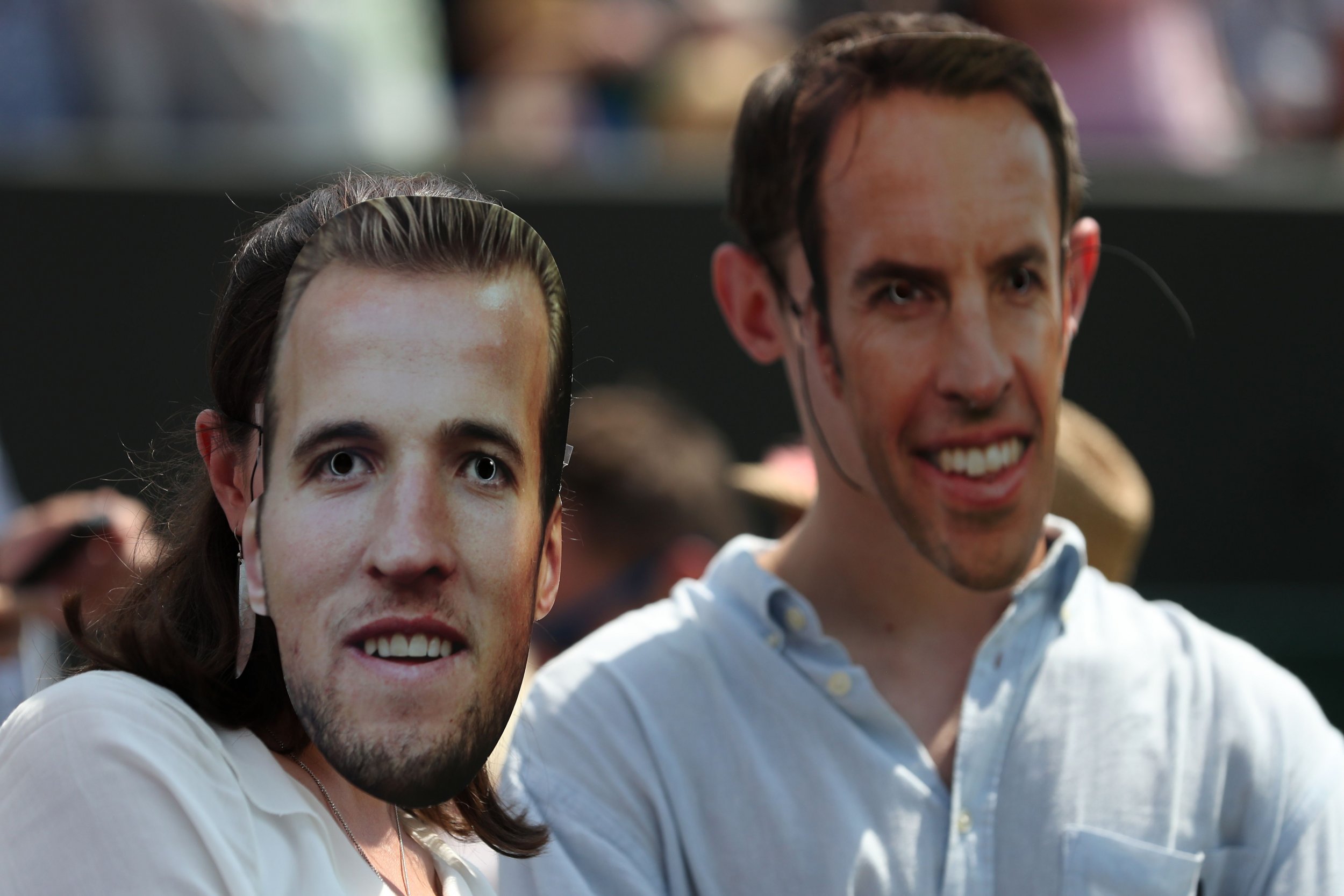 Spectators at Wimbledon will now be allowed to use mobile phones to watch World Cup games, in a landmark change of policy at the tournament.
The rules of entry to the grounds specifically state mobile phones, tablets and other electronic devices must be switched off "must be switched off in and around the courts of play."
However, the All England Club has seemingly relented and will allow spectators to use their devices, as long as they don't ruin the experience for those around them.
"Our attitude is that if people aren't affecting other people's enjoyment of the tennis, if they have it on silent or are listening on an earphone, then that is fine," Richard Lewis, the All England Club's chief executive, was quoted as saying by the Guardian.
"Towards the back of Centre Court there can an issue with the bright screen, but on a bright sunny day that is not an issue."
While courts at Wimbledon have been packed as usual, this summer's most prestigious Grand Slam tournament has had to fight for attention due to the World Cup being on simultaneously.
Since the championship started on July 2, organizers have made clear they did not consider the World Cup a threat and refused to show matches on big screens around the courts.
Similarly, the All England Club has also declined to reschedule the men's single final, which is due to take place on Sunday at 2 p.m. local time (9 a.m. EST) with the World Cup final set to kick off two hours later.
"We have said for a couple of years that the final will be played at 2 p.m., as it is every year," Lewis told BBC Sport.
"We are a sold-out event and there's massive interest. There are absolutely no plans to change anything."
With England reaching the semifinals for the first time in 28 years, World Cup fever in the country is at an all-time high and on Saturday many spectators at Wimbledon watched the Three Lions' quarter final game against Sweden on their phones and tablets.
A similar scenario is expected to unfold on Wednesday, when England face Croatia at 2 p.m. EST for a place in the World Cup final.
However, Lewis suggested fans who chose to watch the football instead of the action on the courts were free to do so.
"We are very excited about England's success in the World Cup," he explained.
"We think it's fantastic for the spirit of the nation and there was a very good atmosphere here on Saturday when England beat Sweden.
"We didn't have one single complaint of anybody here feeling that the football interfered with their enjoyment of Wimbledon. We have free public Wi-Fi in many areas, so if people want to watch quietly on their phone or tablet they are able to do so."
Meanwhile, Roger Federer joked that the World Cup final might be disrupted by the men's single final, rather than the other way around.
While the latter will begin considerably earlier than the latter, the two events are likely to overlap at some stage as the Wimbledon final normally lasts for longer than two hours.
"I'm more concerned the World Cup final will have issues because the Wimbledon final is going on," the eight-time champion told the Guardian.
"The [soccer players] are going to look up in the crowd and not understand what's going on at Wimbledon.
"That's how important Wimbledon is to me and to us over here. Maybe you should ask the questions over in Russia, how they're going to feel about Wimbledon being played at the same time."