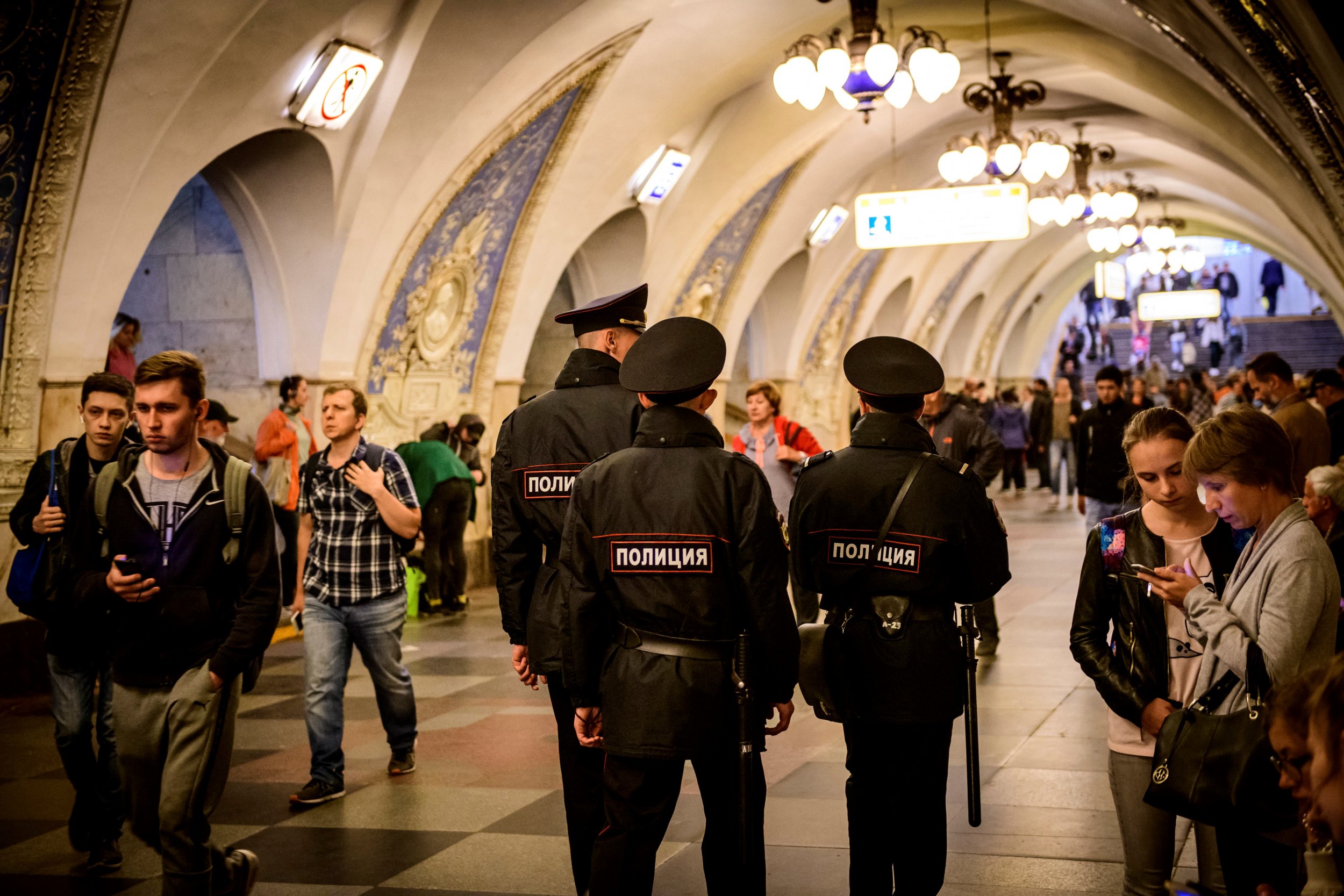 Regional departments in Russia's Ministry of Internal Affairs ordered police to stop publishing "negative news" about minor crimes until after the millions of foreign World Cup attendees have departed in late June.
Websites for regional Interior Ministry agencies across Russia ceased publishing their daily crime reports on June 6 after receiving a directive from federal Russian government officials to "suspend the publication in the media of the results of investigations and preventive measures between June 5 and July 25," the Russian alternative media outlet MediaZona first reported. Last week, a public ombudsman posted a letter from the Ministry of Internal Affairs to Central Federal District police asking them to self-censor and "protect public order" during the 2018 FIFA World Cup games being held in 11 host cities.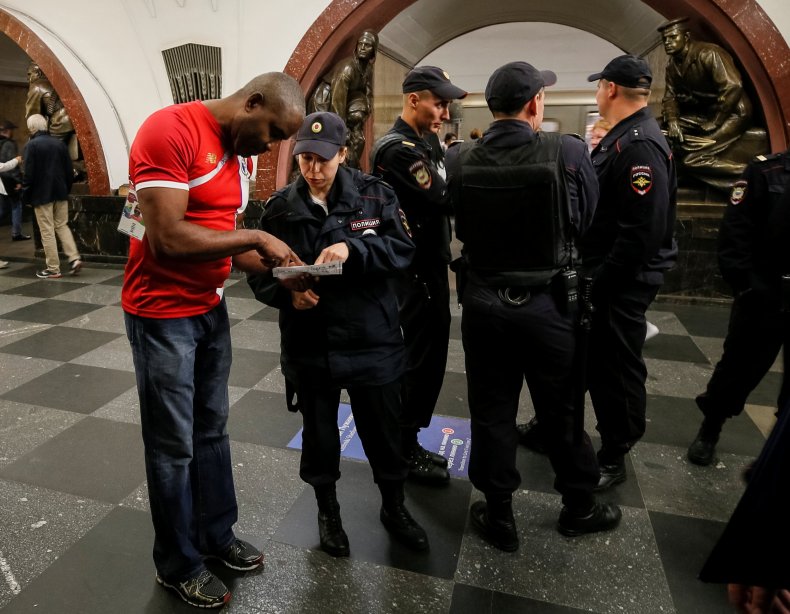 The English-language weekly newspaper Moscow Times confirmed that not one regional Interior Ministry website in regions including the Ural, Central and the Sakhalin Oblast districts have published the public crime reports since June 6 despite a vastly oversized law enforcement presence across the country.
Police spokespersons in the Belgorod, Krasnodar and Tver regions confirmed the "no negative news" directive after MediaZona's analysis found 20 times fewer results for criminal activity between June 7 and June 13 than the week prior. The data showed that regional police departments published 1,438 news items containing the words "detain," "wanted" and "solve" between June 1 and June 6. But only 71 crimes were reported after June 7, with the majority of them pertaining to missing persons.
But Belgorod region spokesman Alexei Goncharuk did not attribute the drop in reports to the World Cup festivities and told MediaZona it was more about keeping morale high than suppressing bad news. "We're not breaking our heads about it. We write about things that could spark interest, things that are cheerful. We're not making things up," he told the publication Wednesday.
The public relations move to halt negative criminal news comes after reports that Russian transportation workers for Russian railways, FIFA and the Moscow Metro are being taught how to smile and be more polite to foreign visitors to the championship. Russian news website Fontanka reported a sharp uptick in robberies and scams directed at tourists, including several American, Peruvian and Egyptian visitors to the World Cup events in St. Petersburg.
About the writer
Benjamin Fearnow is a reporter based out of Newsweek's New York City offices. He was previously at CBS and Mediaite after working as a news curator at Facebook. Fearnow has pieces published in The Atlantic as well as stories published about him in Wired and The New York Times. He attended the Columbia University School of Journalism after graduating from Indiana University-Bloomington. Email: b.fearnow @ newsweek [dot] com.