It's not a must-win match on Thursday for Colombia—but a victory sure would go a long way.
The squad has multiple paths to advancing out of the group stage play in the World Cup but the simplest road is this: Win and they're in.
As it stands, they sit in third place in Group H, behind Japan and Senegal, who have each earned four points with a +1 goal differential. Colombia are set to take on Senegal on Thursday, who could also earn their way past the group stage with a victory. If Colombia manages just a draw, they will need Japan to lose to Poland to advance.
Thirty-two-year-old Radamel Falcao has led the Colombian squad thus far and will likely be counted upon in their critical match against Senegal. In their last match, the 2014 quarterfinalists breezed past Poland 3-0 after falling to Japan in their opener.
"The team played as a unit and the football emerged from this unity. It led to the goals and now we have a good position in this World Cup," Colombia coach Jose Pekerman said about the win, via Reuters.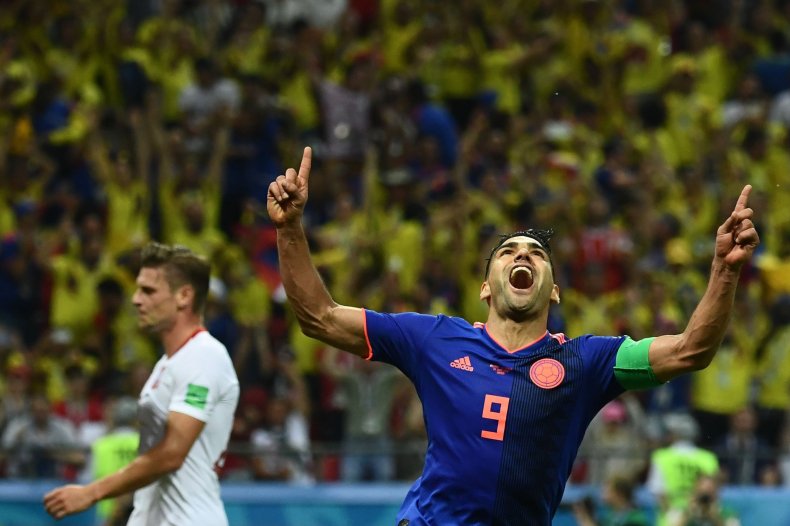 Elsewhere, Belgium and England have already advanced in Group G. They'll face off on Thursday to determine which squad will earn the top spot in the group. Each team has earned six points, winning both their matches thus far. The two European powers also have an identical goal differential of +6. That means if England and Belgium draw, the top spot will be decided by FIFA's fair play points and a battle over which squad has received the fewest cards.
There might be some incentive, however, to finish second in the group since that team would avoid a potential quarterfinal faceoff with powerhouse Brazil.
Belgium striker Romelu Lukaku is expected to miss the key match after suffering an ankle injury.
"From the scan there was no further damage but it is still uncomfortable," manager Roberto Martinez said the day before the match, via ESPN. "I don't think he will be training today and we will make a final assessment tonight... At the moment he is still in the recovery phase and had a difficult knock against Tunisia, but probably tomorrow is one day too early. I don't think it is going to take any longer than that."
Uncommon Knowledge
Newsweek is committed to challenging conventional wisdom and finding connections in the search for common ground.
Newsweek is committed to challenging conventional wisdom and finding connections in the search for common ground.
About the writer
Reporter, covering a bit of everything.