World Cup Group Scenarios: How Argentina Can Still Qualify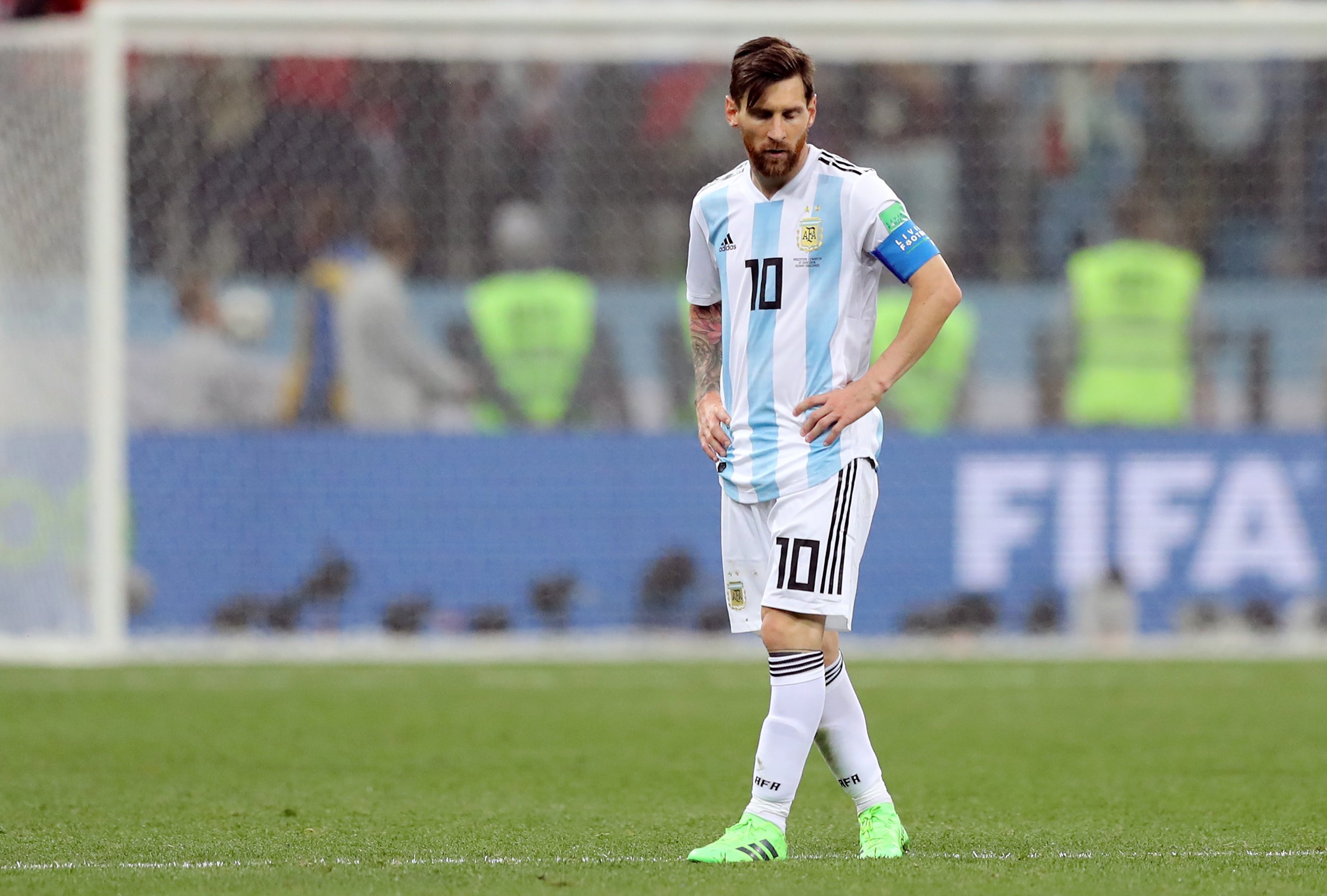 The World Cup could lose one of its most-storied competitors at the first hurdle, as Argentina's hopes of progressing to the knockout stage hang in the balance.
Runners-up in Brazil four years ago, the Albiceleste have struggled badly in Russia, drawing 1-1 in their opening game against Iceland, before being trounced 3-0 by Croatia. Dismal performances on the pitch have been exacerbated by a combustible environment off it, with rumors of a failed mutiny against coach Jorge Sampaoli.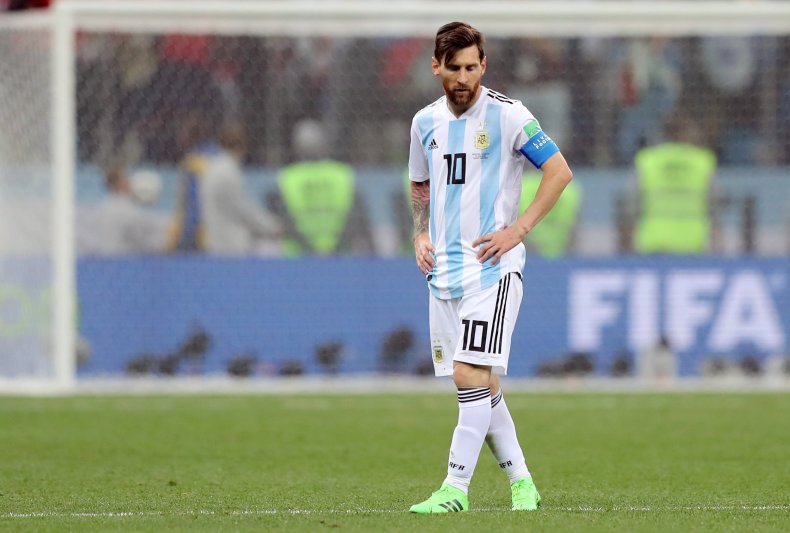 Bad as things are for Argentina, it is almost impossible to imagine Leo Messi could be heading home at this stage of the competition. Indeed, few would bet against the Barcelona maestro dragging his team to victory against Nigeria on Tuesday.
However, even that might not be enough. Results in the first two games mean Argentina no longer have destiny in their hands.
Here are all the possible permutations in Group D.
What is the current situation?
Croatia top the group with six points and have already qualified, while Nigeria follow in second place with three points and a 0 goal difference. Iceland and Argentina have a point each thanks to their 1-1 draw 10 days ago, but Argentina's goal difference is one worse than Iceland's.
What do Argentina need to do go through?
First and foremost, Argentina have to win against Nigeria—to whom they lost 4-2 in a friendly in November, albeit without Messi—in Saint Petersburg. Anything less than a win would see the two-time World Cup winners eliminated.
Secondly, Argentina have to hope Croatia do them a favor when they face Iceland in Rostov.
If Argentina beat Nigeria and Croatia draw or win against Iceland, Messi and his teammates will live to fight another day.
What about goal difference?
This is where things get complicated. If Argentina hold up their end of the bargain but Iceland win, then the outcome will be decided on goal difference. The South Americans have a -3 goal difference, compared to Iceland's -2, meaning if both teams win Argentina will have to win by a greater margin to progress.
However, Argentina could do just that and still end up with the same goal difference as Iceland if, say, they beat Nigeria 2-0 and Iceland beat Croatia 1-0. In that case, the team that has scored more goals over the three games will go through. At the moment both teams have scored one each.
What about Iceland?
Iceland have to beat Croatia to stand any chance of going through and hope Argentina beat Nigeria by the same margin, which would allow the World Cup debutants to go through on goal difference. Alternatively, if Nigeria and Argentina draw, Iceland need to beat Croatia by two or more goals, depending on how many goals have been scored in the other game.
Where can I watch the games?
Both games kick off simultaneously at 2 p.m. EDT, with Nigeria vs Argentina live on FOX and Telemundo, while Iceland vs Croatia is live on Fox Sports 1 and NBC Universo.
Both games will also be available online via FOX Sports GO, FOX Soccer Match Pass and via the FOX Sports app and will be streamed live via Fubo Premier, DirectTV Now and Sling Blue.