World Cup Group Scenarios: How Mexico and Germany Can Qualify
After a somewhat subdued start, the World Cup has well and truly caught fire. The final round of group games has so far proved to be a riveting spectacle.
Two days of high-octane drama have seen Portugal go from winning the group to coming within inches of being knocked out, while Argentina needed a center-back to score four minutes from time to extend its stay in Russia.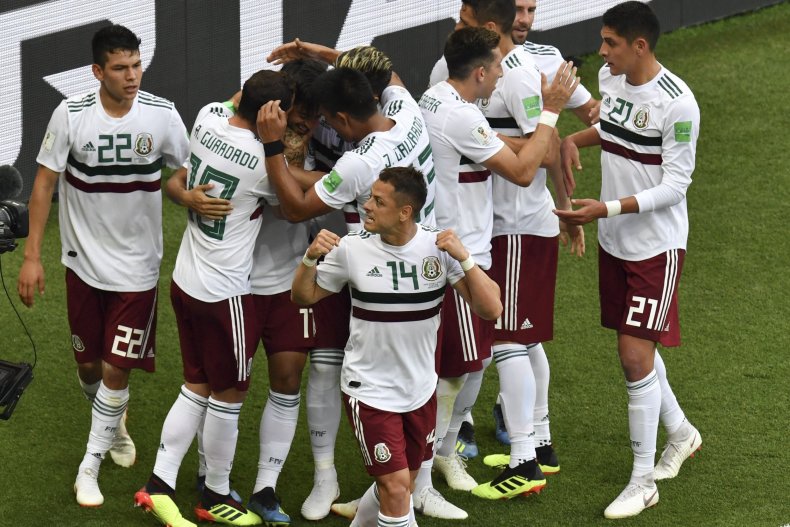 There could be more thrills on the way Wednesday, as the defending champion, Germany, looks to book its spot in the round of 16, while Mexico is in touching distance of reaching the knockout stage for the seventh consecutive time.
Here are all the possible permutations for Group F.
What Is the Current Situation?
Mexico is top of the table with six points. Germany and Sweden have three points each and both have a +2 goal difference, although the four-time World Cup winners are ahead by virtue of scoring more goals than Sweden.
After losing their opening game against Mexico, Germany was on the brink of elimination against the Swedes until Toni Kroos' 95th-minute winner handed the Germans a crucial lifeline.
South Korea, meanwhile, is bottom of the group after losing both of its games.
What Does Mexico Need to Do to Qualify?
Despite winning its first two games, El Tri is not mathematically qualified for the round of 16 just yet. A draw or a win against Sweden in the Ekaterinburg Arena takes Mexico through, and even a defeat would be enough—as long as Germany doesn't beat South Korea, or does so without surpassing Mexico's goal difference.
What About Germany?
While Kroos' winner against Sweden kept Germany's hopes of reaching the knockout stages for the ninth consecutive World Cup alive, the 2014 winner does not have destiny in its own hands.
Die Mannschaft has to beat South Korea and hope that Sweden fails to beat Mexico, or that the Swedes win without improving their goal difference. Wins for Germany and Sweden mean goal difference will determine who will go through. El Tri goes into Wednesday's game with a superior goal difference to both of its rivals.
Should Sweden and Germany both achieve the same result, their goal difference will remain the same, and the team going through will be the one that has scored the most goals over three games.
Meanwhile, a draw would be enough for Germany, but only if Sweden loses.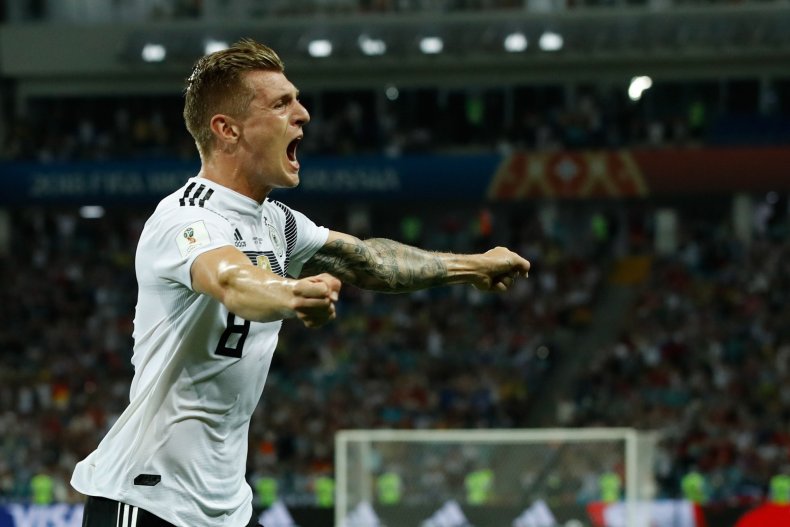 Can Sweden Do It?
Yes, but the process is far from straightforward. Beating Mexico would be enough for Sweden as long as Germany doesn't win its game, and even a draw would take it through to the round of 16 if Germany loses.
However, if Sweden and Germany win, the former will need a tiebreaker to go its way. Both teams have the same goal difference, but Germany is ahead in terms of goals scored, which means if Germany wins by a goal, Sweden has to win by two.
Alternatively, a high-scoring draw against Mexico could take Sweden through if South Korea and Germany play out a low-scoring draw or the latter loses.
South Korea Is Definitely Out, Right?
Not mathematically. It has to hope Mexico beats Sweden, and it has to beat Germany by a scoreline big enough to offset its goal difference, which at the moment is inferior to that of all the other three teams in the group.
Where Can I Watch the Games?
The games kick off simultaneously at 10 a.m. EDT, with Mexico vs. Sweden live on Fox and Telemundo, while South Korea vs. Germany is live on Fox Sports 1 and NBC Universo.
Both matches will also be available online via Fox Sports GO, Fox Soccer Match Pass and via the Fox Sports app and will be streamed live via FuboTV Premier, DirectTV Now and Sling Blue.