World Cup Puppy Game Live Stream: Where to Watch Dogs instead of England vs. Colombia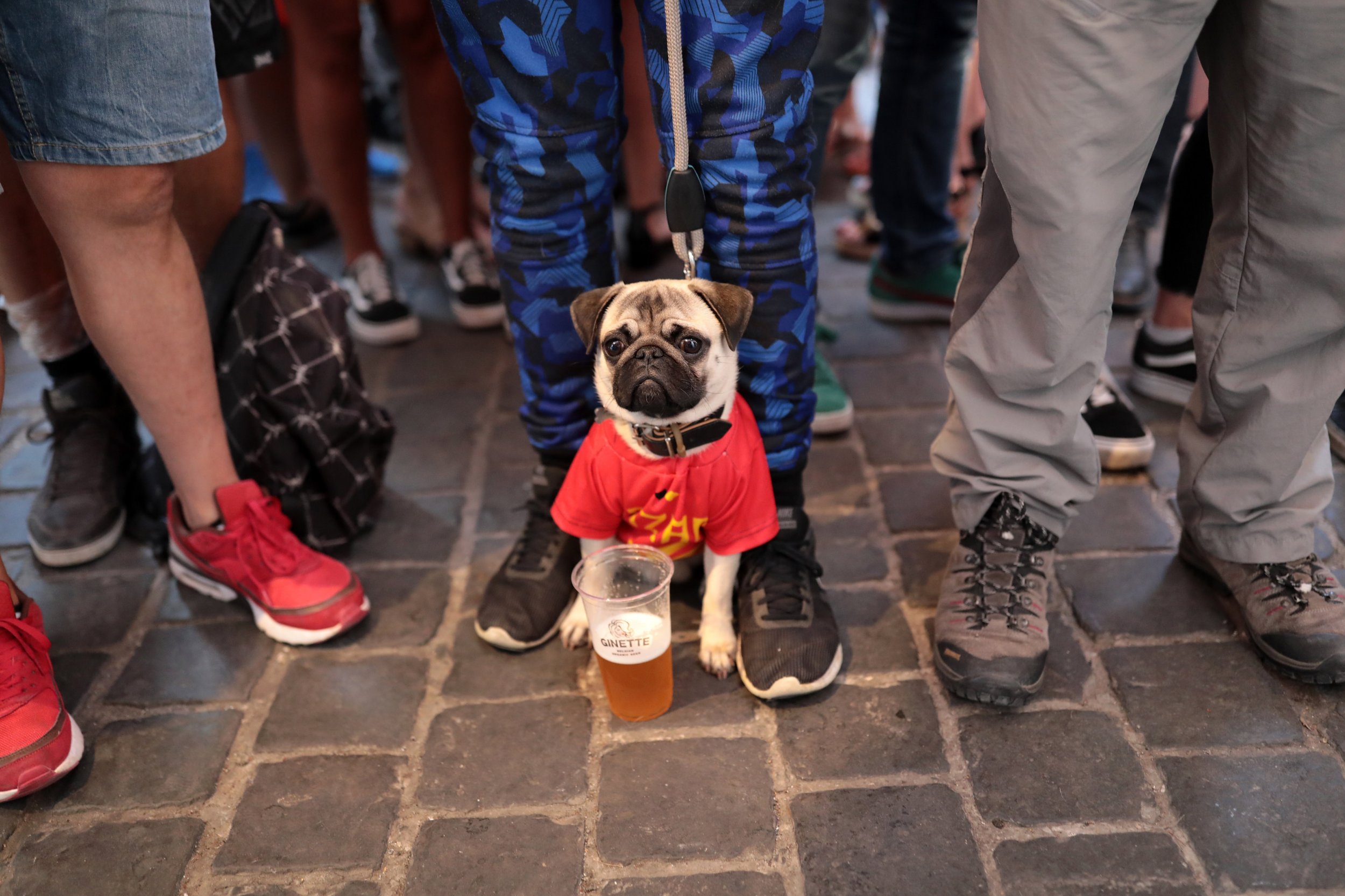 If the idea of watching England face off with Colombia in the World Cup's Round of 16 on Tuesday is too much stress fur you to handle, there's a solution. And no, it's not too simply flea the room and turn off the match.
You can simply paws your viewing session and instead tune in to a matchup of puppies scheduled to play one another in soccer as a helpful viewing option. The live stream on Freshpet's Facebook page—which you can find here—is scheduled to air during the big match, a project done in conjunction with British medical professionals. As Newsweek wrote earlier, watching stressful soccer can be ruff on one's health, and looking at cute animals can be helpful for reducing stress levels. If watching England makes your blood boil, the adorable pups might just give you a new leash on life.
"For most people, feeling the emotion and the hormonal and neurochemical response is exhilarating, but for those with certain existing medical problems, these changes can pose a real risk to their health," British doctor Jeff Foster told Reuters.
Rooting for England's national team can especially breed tension. The country invented the sport but—in a tail that replays itself time and again—the squad has found novel ways to flame out on the international stage. The pressures of a rabid nation seem to hound the players while fans often seem to be wondering howl the squad will fail next.
But in the matchup Tuesday, experts widely consider Colombia to be the underdogs. That doesn't mean it'll be a walk in the park for England.
"We have done a lot of work on [Colombia]," England defender Kieran Trippier said ahead of the match, via Reuters. "When you look at the players they've got in the team and the way the qualified in their group as well, they've got some quality players and we need to be aware of that."
And just remember: If the match gets to be too much, just fetch your computer and click the link above for a calming live stream of good dogs kicking soccer balls.