World Cup 2018 Final: Common Soccer Questions Answered Before France vs. Croatia Match
As we head toward the final game of the World Cup, soccer fans and newbies alike will turn to the television to find out which country will reign supreme for the next four years.
But for those who know more about the appetizers on the table than what's happening on the field, the games come with an abundance of questions. Fortunately, Newsweek has a brief guide to make soccer—or football, as they say in some parts of the world—a little less confusing.
How long is a soccer game?
A soccer game is officially 90 minutes long, and broken into two 45-minute periods with a halftime in between. See, totally simple.
Newsweek subscription offers >
Wait—we've reached the end, why are they still playing?
Oh, yeah, about that. The referee is allowed to add any number of additional minutes to the end of the game for "time lost" during play, which, according to International Football Association Board, includes:
Substitutions
Assessment and/or removal of injured players
Wasting time
Disciplinary sanctions
Stoppages for drinks (which should not exceed one minute) or other medical reasons permitted by competition rules
Delays relating to VAR "checks" and "reviews"
Any other cause, including any significant delay to a restart (for instance, goal celebrations)
"The only thing that matters is the watch on the referee's wrist," Alexi Lalas, a former defender for the United States, told The New York Times. "He or she is the one who controls your fate."
Newsweek subscription offers >
What happens if it's a tie?
Some soccer games can end in a tie. But when it comes to the World Cup's knockout stage, every match has to have a winner. So if a regular play comes to an end and there's a tie score, two additional 15-minute periods are played. If there is still no winner after 30 minutes, the game goes into kicks from the penalty mark. Whichever team has the most number of goals after the specified number of players takes their shot is declared the winner.
Can players push each other?
Law 12 of the rulebook lists pushing, among other physical offenses, as a serious no-no. However, Livestrong.com explained that it comes down to what the referee considers to be a push; a shoulder-to-shoulder charge usually doesn't count. A referee also won't call a push if by keeping the game going it gives the team receiving the foul the opportunity to score.
What is the athletic trainer spraying on injured players all the time?
That's Magic Spray. No, really, players call it "Magic Spray." The icy aerosol spray is used to combat pain after sustaining a sports-related injury; the freezing helps players get back in the game more quickly than if they were to just use an ice pack.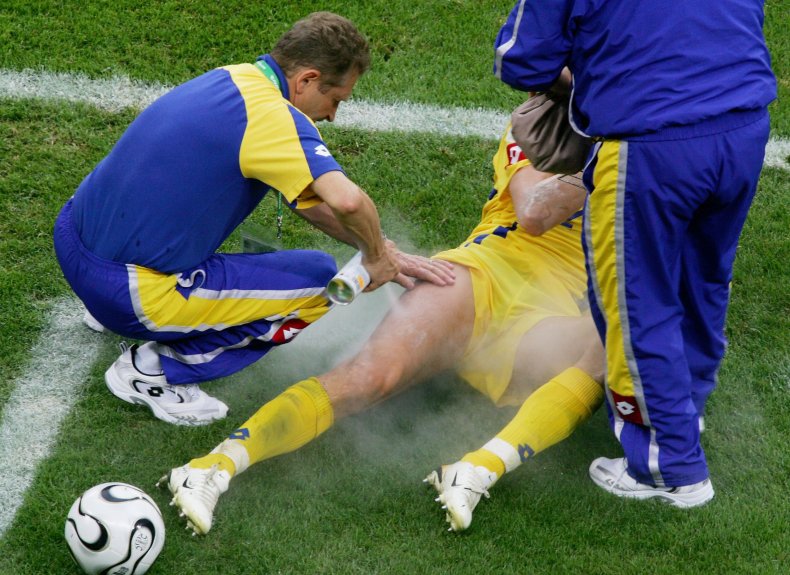 But Magic Spray isn't without its controversy. Dr. Andreas Imhoff, a professor of orthopedic sports medicine at the Technical University in Munich, told German broadcaster DW that since the sprays are colder than an ice pack, they are "more dangerous."
That player looks really tired. Why don't they put in a substitute so he can rest?
Before the game starts, teams provide lists of their 23 players (11 starters and 12 substitutes), according to the 2018 International Federation of Association Football (FIFA) regulations. Unlike a lot of other sports, where players can come and go pretty much as they please, in soccer, once a player is substituted out of the game, he can't go back in.
Why did the game stop? It didn't look like anyone did anything wrong.
When it comes to watching soccer, people often cite the offside rule, known as Law 11, as a necessity. Dummies.com explained it as a player being unable to receive the ball from a teammate "unless there are at least two players either level with him or between him and the goal." However, a player is not offside if his teammate passes the ball backward.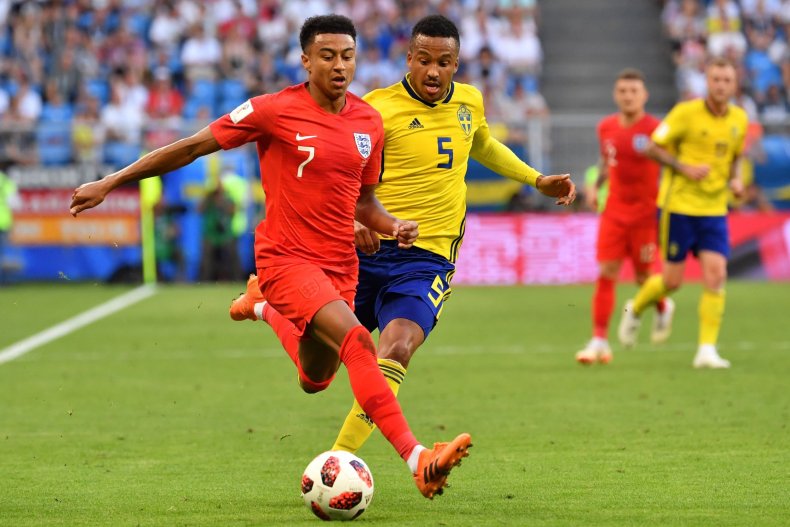 How do you become a referee?
Sean Hurd, who worked as an assistant referee at the 2014 World Cup in Brazil, told Business Insider that it's actually quite a rigorous process to be selected for the World Cup. He was selected to be part of a crew that was evaluated at various tournaments, and then went through a qualification.
Why is everyone falling on the ground all the time?
Yes, players are tired. Yes, there's tripping and pushing. But falling to the ground, which is known as "flopping," is also a strategic art form in soccer. David Henry Sterry, co-author of The Glorious World Cup: A Fanatic's Guide, called flopping the "dark art of the beautiful game" during an interview with NPR.
"The best floppers, you look at it in real time, you go, oh, God, he got fouled because he looks like he's the victim of the cruelest, brutalist brutality as he crumbles like he's been shot and arrives on the ground," Sterry explained. "It's not until you look at it in slow motion afterwards: You realize it was literally a stiff breeze that knocked him over."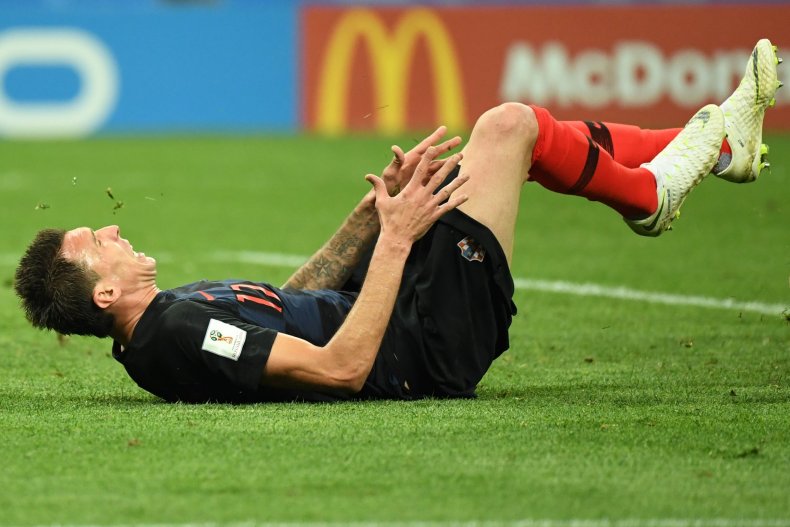 Sterry added that as a coach he spent an entire practice session going over flopping. He said it's reached the point where it "degrades the game," and told NPR he believed it should be a red card offense.
How do players and referees from different countries talk to each other?
This is a question even actress Reese Witherspoon had on her mind during the tournament.
Hurd told Business Insider that most of the players who are at the international level speak a little bit of English. When it comes to refereeing and playing, he said it's a universal language that relies on body language and eye contact.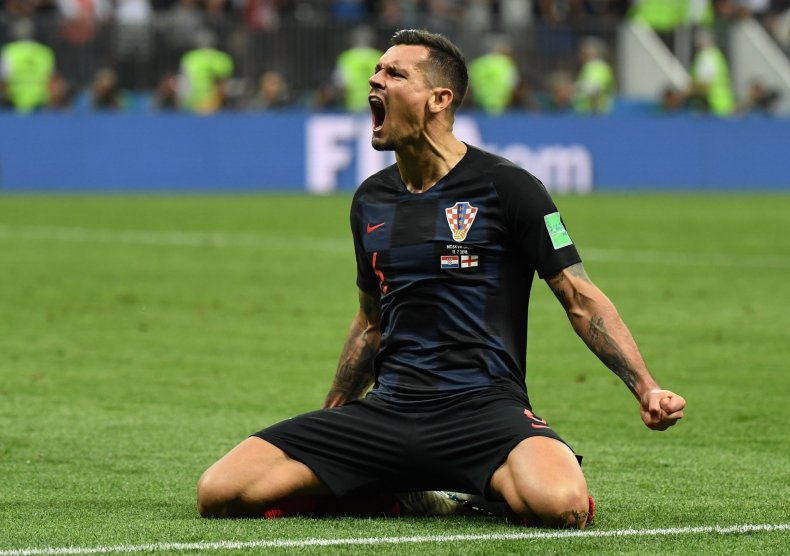 English, Spanish, French and German are the official languages of FIFA, according to the governing soccer body. Minutes, correspondence and announcements are done in English, FIFA's official language for the documents.
On Saturday, England will face off against Belgium in the third-place match. Sunday, France and Croatia will battle it out for the championship title.
World Cup 2018 Final: Common Soccer Questions Answered Before France vs. Croatia Match | U.S.