World Cup Tickets Reportedly Sold For $2,300 Per Match By Scalpers
Scalpers are reportedly selling tickets to desperate World Cup fans for as much as $2,300 for one match.
Russian organizers and FIFA claimed to be cracking down on ticket resellers. However, the Associated Press reported on Thursday that one of its journalists was approached six times within an hour to buy tickets. According to the report, the tickets were for luxury category 1 seats. One was being sold for $150 above the original price.
Online, tickets to the most popular matches were being sold for as much as $2,300, according to the Associated Press. To put that number in perspective, the most expensive original ticket price, which is for a category 1 seat at the final match, is about $1,060 (66,000 rubles).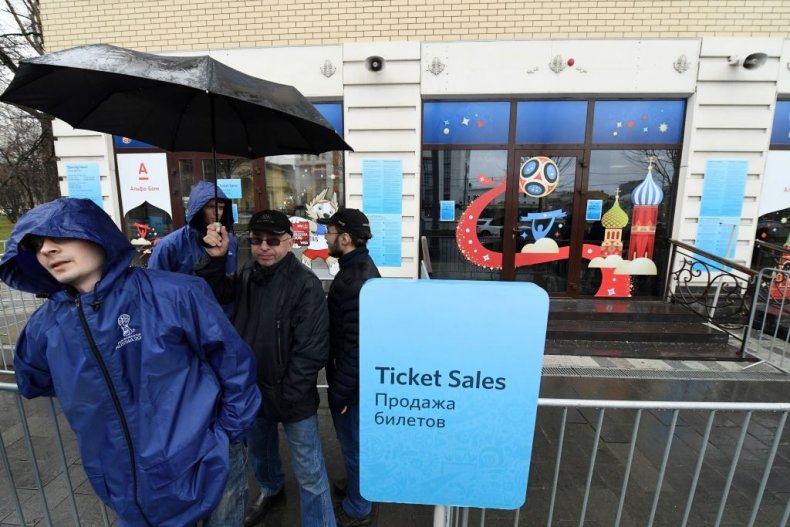 FIFA filed a criminal complaint against secondary ticketing company Viagogo on June 5, following complaints about the sites "opaque and deceptive business conduct."
"FIFA's ultimate objective in the fight against the secondary ticket market is to prioritise the safety and security of fans and enforce a fair 2018 FIFA World Cup ticketing pricing scheme," the soccer's international governing body said in a press release. The organization also added that any tickets purchased through unauthorized sellers would be canceled if identified.
CNN Money reported that Viagogo was selling tickets to a June 21 match between Peru and France for as much as $1,394. The original price was just $210.
World Cup tickets must be registered to a specific person. But any person can buy up to four and later change the names on three. Resellers use this loophole to make big profits during the international competition.
A search of the 2018 World Cup official ticketing website showed that nearly all seats are sold out for every match, except some in the more expensive categories 1 and 2. This leaves fans desperate to purchase last-minute tickets with no choice but to turn to scalpers.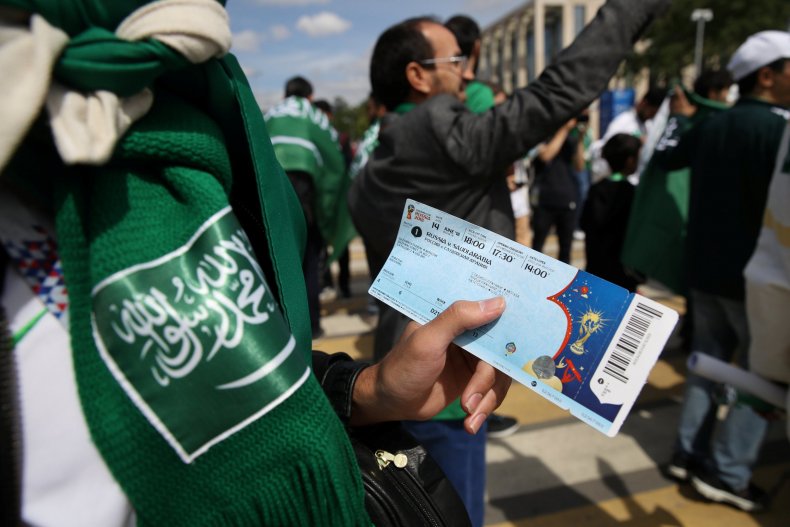 Globally, scalping is estimated to bring in about $8 billion per year, according to CNN Money. The primary ticketing market is worth about $30 billion annually, meaning secondary ticket sales are worth more than a quarter of that amount.
The legality of ticket scalping varies from country to country. In the U.S., most states allow tickets to be resold online, although 30 states have implemented additional regulations. In 2016, former President Barack Obama signed legislation that banned bots, or "computer programs that quickly buy up the best seats so the tickets can be resold elsewhere for more money."
In Russia, reselling tickets is illegal. "According to Russian Laws, it is an administrative offense to transfer or resell without FIFA's consent," the soccer association wrote on its website.