World Cup Worker Threatened With 100 Lashes After Sexual Assault in Qatar
A Mexican woman helping organize the World Cup in Qatar says authorities threatened her with prison and a whipping after she reported she was sexually assaulted.
Paola Schietekat made the accusations against law enforcement in the autocratic Middle Eastern monarchy as it prepares to become the first Arab country to host the world's premier soccer event in 2022.
A behavioral economist, Schietekat described her experience in June of last year in an article published on the website of Mexican journalist Julio Astillero. She characterized Qatar's legal system and authorities as being more interested in protecting the man she accused of sexually assaulting her.
While working for the committee responsible for organizing the 2022 World Cup in Qatar's capital city of Doha, Schietekat said an acquaintance from the local Latino community entered her apartment and assaulted her, leaving her left arm, shoulder and back covered in bruises.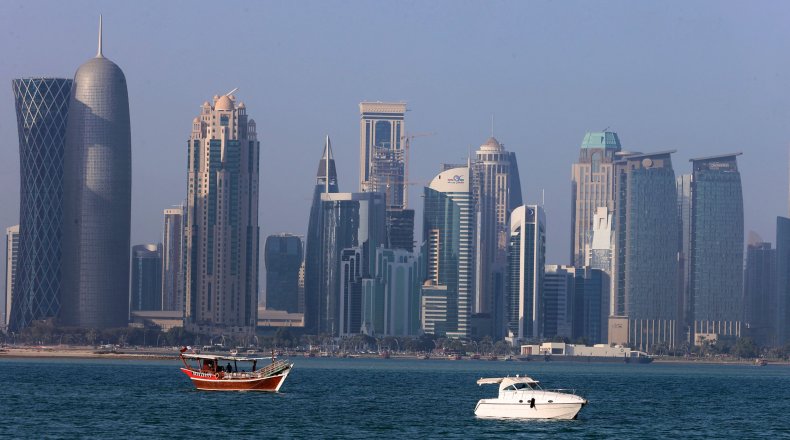 Schietekat said she obtained a medical certificate and reported the incident to local police with the Mexican consul in Qatar. After explaining the situation to police in her limited Arabic, she signed a statement and left, according to Schietekat. At 9 p.m., she was called back to the police, where she said they presented her with the alleged assailant.
"It was three hours of interrogation in Arabic, and at a certain point they demanded a virginity test," Schietekat wrote. "For some reason I had become the accused."
Her alleged assailant told police the two had a romantic relationship and police demanded she hand over her unlocked phone, according to Schietekat. From there, Schietekat said the case centered around the possibility of extramarital affair, which she said can be punished in Qatar by up to seven years in prison and possibly 100 lashes.
Her lawyer, she said, offered her a simple solution to close the case: marry her attacker.
But with the aid of the World Cup organizing committee, Schietekat said she was able to leave the country.
"I had never breathed with more relief than when my passport was stamped," wrote Schietekat. "In Mexico the adrenaline stopped and a slower process began, although just as complex and painful."
Despite successfully fleeing Qatar, Schietekat described her confusion and "disappointment of not having foreseen that the case could be turned against me, because we live in a world that seems to hate women."
After receiving Qatari court filings, she found out her assailant was acquitted of the charges even though she provided a medical report.
She wrote that there are "two fundamental and systemic failures that led to this situation."
The first, she said, is how the international community "has excused and even defended archaic monarchies," such as Qatar, despite having records of violating human rights and laws that severely restrict the rights of women.
A close ally of the U.S., Qatar has been criticized by advocacy groups such as Human Rights Watch for its exploitative labor system and discrimination against women and sexual minorities.
"Without a firm stance on the part of the international community, draconian, retrograde and even absurd laws will find a little hole to continue justifying themselves, in the shadow of major sporting or cultural events," wrote Schietekat.
Secondly, she faulted the Mexican Foreign Service for failing to stand up for her, which she said leaves the 600 Mexicans residing in Qatar vulnerable.
Since publishing her account, Mexican authorities have made an attempt to address Schietekat's situation.
Mexican Foreign Secretary Marcelo Ebrard tweeted on Friday that he had met with Schietekat and will be providing her with legal representation "ensuring that all her rights as a Mexican citizen are respected." Schietekat retweeted Ebrard's tweet.
Newsweek has reached out to Schietekat, the Mexican Foreign Ministry and Qatar's U.S. Embassy for comment.