World Environment Day: How the Rana Plaza Disaster Changed Fashion Forever
Five years ago, sustainability in fashion was far from on trend. But the industry was given a wake-up call on April 24, 2013, when 1,138 people were crushed to death and an additional 2,500 were injured as the Rana Plaza factory complex collapsed on the outskirts of Dhaka, Bangladesh.
The day before, cracks had emerged in the eight-story building, and employees begged their bosses not to force them to work on garments destined for major international stores. But their pleas were ignored. What followed was the deadliest incident in the history of the fashion industry, one that prompted violent protests.
Two people incensed by the tragedy were Italian fashion designer Orsola de Castro and British social entrepreneur Carry Somers. Harnessing the momentum sparked by the incident to push for change in the fashion industry, they founded the nonprofit organization Fashion Revolution just days later. They saw the Rana Plaza collapse as symptomatic of a wider problem of how clothing is produced in a way that is unsustainable both for its workers and the environment. These are themes that still ring true today as the U.N. urges the public and policymakers to beat plastic pollution on World Environment Day, June 5.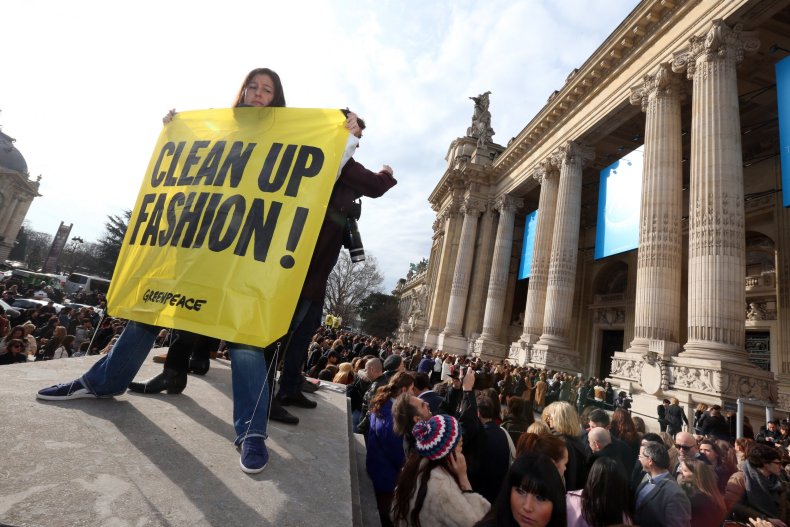 As well as the tragic loss of life, the fashion industry is responsible for enormous levels of waste. Since 2000, the global production of clothing has doubled. Nowadays, between 80 and 100 billion pieces of clothing are produced each year. But it is almost impossible to recycle clothes in a way that returns them to their original state. Most items end up stuffing mattresses or being sent to developing nations that don't want our "unloved" scraps, says De Castro. In the U.S. alone, over 15 million tons of textiles are wasted each year, amounting to approximately 47 items of clothing per person.
"We know about plastic waste, and we have to understand that fashion produces a lot of waste too. In fact, the textile industry is potentially responsible for a large amount of plastic pollution in the ocean due to the way we wash and we care for our clothes," De Castro tells Newsweek.
"Even up until five years ago, this [large fashion brands having a policy on sustainability] was completely out of the question," De Castro said after Fashion Revolution launched its annual Transparency Index, which shines a spotlight on the practices of the industry's biggest 150 brands.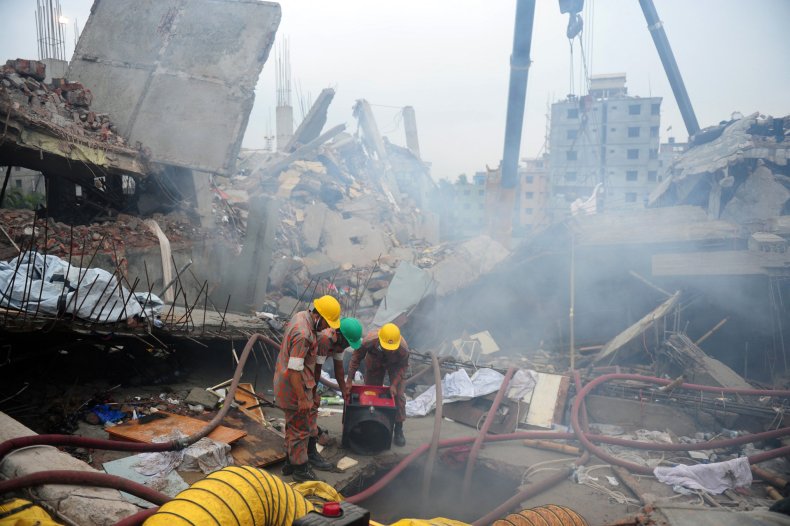 "There was just not this level of interest. In fact if anything there was rather a large stigma over those brands who chose to design or produce sustainably or ethically." Now, says De Castro, customers want to know where their clothing comes from—and brands must be ready to answer or face the consequences.
Rather than becoming a commemorative organization in the wake of the Rana Plaza collapse, Fashion Revolution wanted to enact change by uniting every individual involved in the process of making clothing, from tailors to CEOs.
De Castro, who has dedicated her career to sustainability, argues that despite being integral to our lives, the fashion industry is horribly disconnected. Openness, accountability and vigilance are therefore vital if we are to ease the environmental and humanitarian impact of fashion.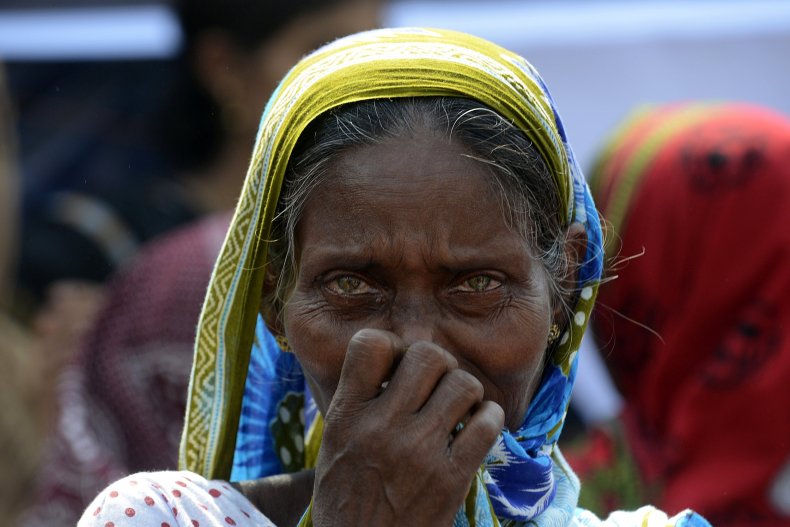 "Fashion is a very complicated industry, and it's also an industry that envelops so many others, from agriculture all the way to communication. This is why the fashion supply chain is so disconnected, because there are just so many processes.
"It takes up to 17 different processes before you get to the actual piece of clothing. Many, many millions of people are involved.
"It is also an industry that uses many raw materials, many of which are polluting.[...] From oil to land to animals. You name it, we're wearing it."
Feel helpless? Don't, says De Castro. Clothing is an obsession for many and necessity for almost everyone on the planet, and fashion consumers have the power to enact change.
"The fashion supply chain is not some land far, far away," she stresses.
"Everybody's wardrobe is in the fashion supply chain. Every morning when you get dressed you can make choices, and you can impact this fashion supply chain," argues De Castro. "So, in that sense, it's so important that we understand not just who made our clothes but what they're made of and what will happen once we don't want them anymore."
"The future of fashion is beautiful," De Castro hopes. "It's varied. Our wardrobes will have slow fashion, fast fashion, borrowed fashion, mended fashion, designer fashion. And I want to see an industry where people really are paid fairly and the environment is really protected."