What is Ruby Chocolate? China Gets World's First Taste of Chocolate's Fourth Dimension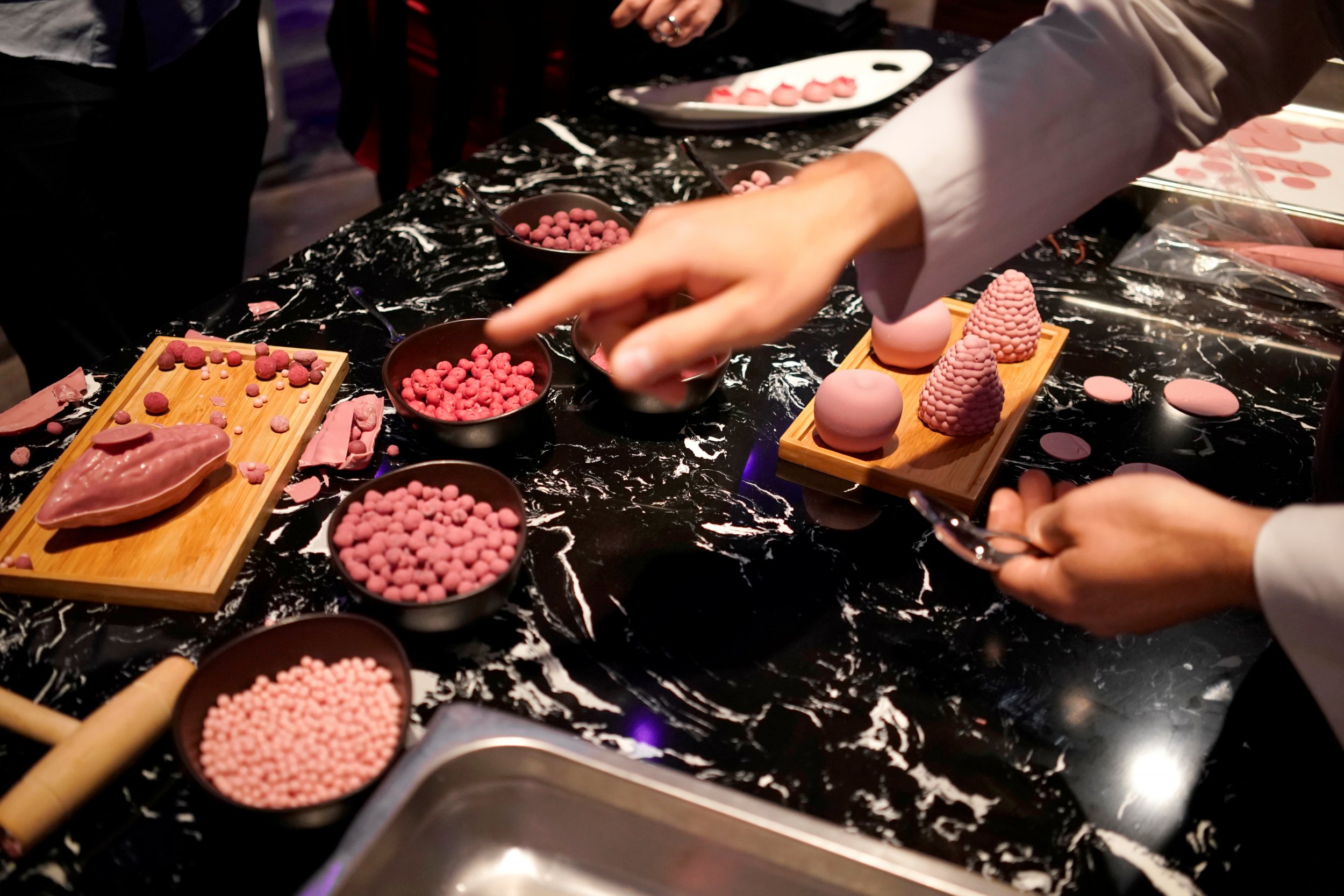 A Swiss company has broken the chocolate paradigm of dark, milk and white—by introducing the world to ruby chocolate.
The pinkish colour is all-natural, the company claimed at a media event hosted in Shanghai, China's buzzing financial center, on Tuesday.
The product of more than a decade of research into the processing chocolate beans, the company claims the chocolate isn't only unique in color, but in flavor too.
"It's natural chocolate. It comes with a ruby colour and a taste which is absolutely unique, which is the taste of chocolate, which there is a freshness and a fruitiness to it," the company's CEO Antoine de Saint-Affrique said, quoted by Reuters.
"This is really a mix between the fruitiness, sourness and berry taste," the company's dessert chef Martin Diez added.
The company hopes the unusual color will be popular among both Chinese consumers. Chocolate brands have been attracted to the large and relatively untapped Chinese market for decades.
Forecasting a growth in chocolate to $4.3 billion by 2019, U.S. chocolate manufacturer Heshey's dived head-first into the Chinese market, only to post disappointing sales figures, Reuters reported.
Barry Callebaut is adamant their product will succeed where others have failed. "We've done specific research in China, because [it] is a very important market to us and to our customers. [...] Ruby chocolate tested incredibly well in China," de Saint-Affrique explained.
China isn't the only market the company wants to attract. Barry Callebaut believes the so-called millennial generation will be drawn to the ruby chocolate, satisfying what the company's chief innovation and quality officer, Peter Boone, called their need for "hedonistic indulgence."