On World Food Day, Leave No One Behind | Opinion
The theme for World Food Day is "Leave No One Behind."
"We need to build a sustainable world where everyone, everywhere has regular access to enough nutritious food. No one should be left behind," the U.N. Food Agriculture Organization stated.
There are steps you can take today to ensure that those in need have food to survive.
To start support the Rhode-Island nonprofit Edesia, which produces the peanut paste Plumpy'Nut. The paste helps save the lives of millions of infants worldwide who are most vulnerable to deadly malnutrition. This miracle food sustains severely malnourished babies. Donating to Edesia and supporting their work as a supplier of Plumpy'Nut to the World Food Program (WFP), UNICEF and other charities will assist many.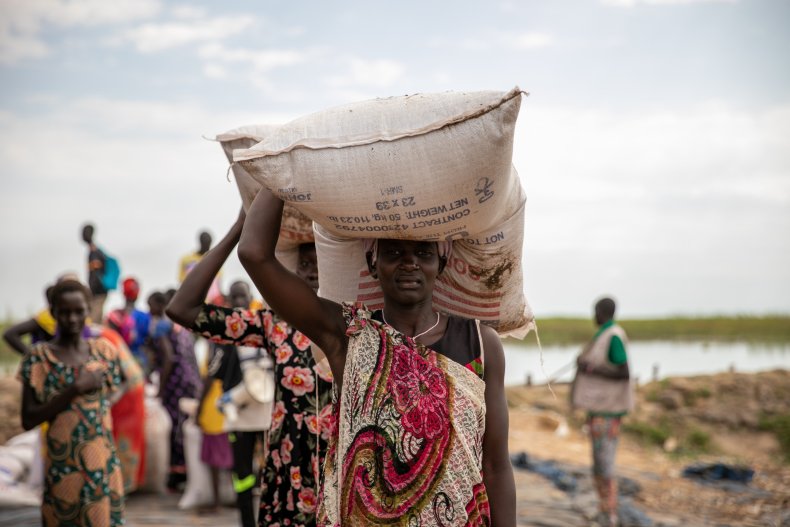 Contacting your local representatives to back delivering Plumpy'Nut to malnourished infants around the globe is also a great start. Each child deserves Plumpy'Nut when their life is on the line. Currently there are too many shortages in supply of life-saving foods for babies. More funding is needed to save more lives. Be an ambassador for a global infant feeding program so no child starves to death.
Awareness is key. Malnutrition emergencies rarely get media coverage, until often it's too late. You can help change that by speaking up for the hungry. It's needed now more than ever.
Food aid programs for infants are getting cut because of low funds, while others are never able to get off the ground. This is especially devastating to Yemen, where children are suffering from malnutrition as a civil war worsens hunger. The World Food Program has been forced to suspend infant malnutrition prevention programs there.
Time is a key factor as infants need nutrition in the crucial first 1,000 days of life. Without this food they will be stunted for life, or they may perish. Infants are going hungry in war zones, impoverished regions, and drought and flooded areas. Many could be saved if we prioritized getting them emergency foods like Plumpy'Nut and implementing preventive measures.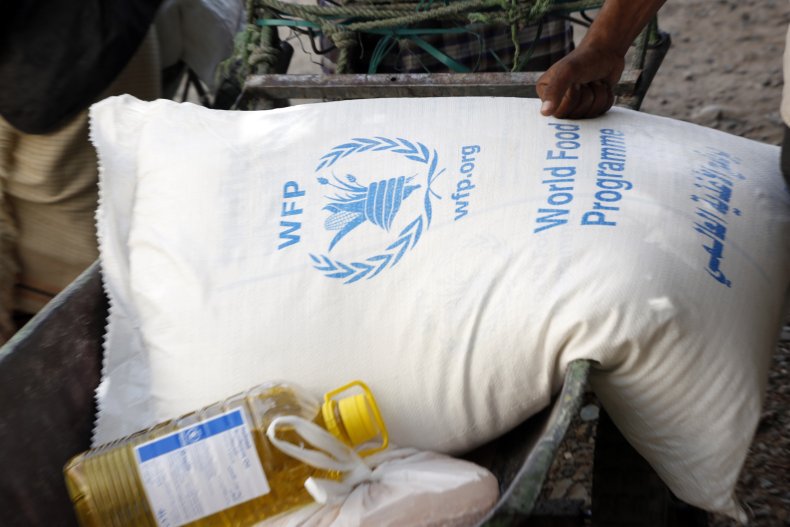 In Somalia, Ethiopia and Kenya, where drought is very extreme, families are walking for miles to find even the smallest bit of food or water. "We are seeing children arrive after incredibly long and difficult journeys. ... Far too many of them are dying within 48 hours because they are too sick and too malnourished to have a fighting chance at survival," said Raphael Veicht, Doctors Without Borders emergency coordinator in Ethiopia.
On World Food Day write a letter to Congress, urging them to increase funding for global food aid and support global infant feeding initiatives and school meals. Every child should be able to receive infant feeding and school meals so they can grow healthily.
Funding is very low for hunger relief missions overseas, which limits the ability of charities to provide life-saving aid. The charity Action Against Hunger released a new report stating that "only 7% of appeals for urgent hunger-related funding through the UN humanitarian system are filled, leaving a hunger funding gap of 93%."
As more disasters are likely to happen, more urgent funding is required.
The recent flooding in Pakistan has drastically worsened hunger there, along with food security and malnutrition, according to the WFP. An estimated increase from 7.2 million to over 14 million people will need emergency food assistance there.
In Haiti, civil unrest has worsened hunger and increase malnutrition among children. And many other countries are in need of help.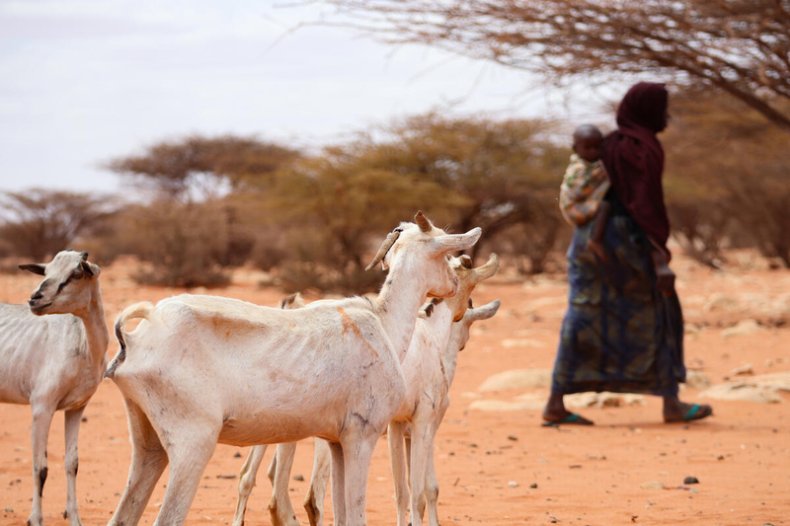 On World Food Day have your favorite meal, add up the cost and donate that amount to a charity fighting hunger. In this way you share your favorite meal with the needy a world away and help save someone battling hunger.
William Lambers is an author who partnered with the U.N. World Food Program (WFP) on the book Ending World Hunger. His writings have been published by The Washington Post, History News Network, Cleveland's The Plain Dealer and many other news outlets. Lambers recently volunteered to write the Hunger Heroes section of WFP's online learning game Freerice.
The views expressed in this article are the writer's own.