World Freedom Report Rebukes Trump: 'No President in Living Memory Has Shown Less Respect for Its Tenets, Norms and Principles'
Donald Trump has shown "less respect" for the norms and principles of the United States constitutional system than any other American president in "living memory," a new report on freedom and democracy around the world said.
Freedom House, a U.S. government-funded organization that conducts research and advocacy on democracy, political freedom and human rights, released its annual Freedom in the World report on Tuesday, pointing to a global decline in democracy for the 13th consecutive year. Mike Abramowitz, president of Freedom House, took aim at Trump in an introduction to the 2019 document.
"There remains little question that President Trump exerts an influence on American politics that is straining our core values and testing the stability of our constitutional system. No president in living memory has shown less respect for its tenets, norms and principles," Abramowitz wrote. "Trump has assailed essential institutions and traditions, including the separation of powers, a free press, an independent judiciary, the impartial delivery of justice, safeguards against corruption and most disturbingly, the legitimacy of elections."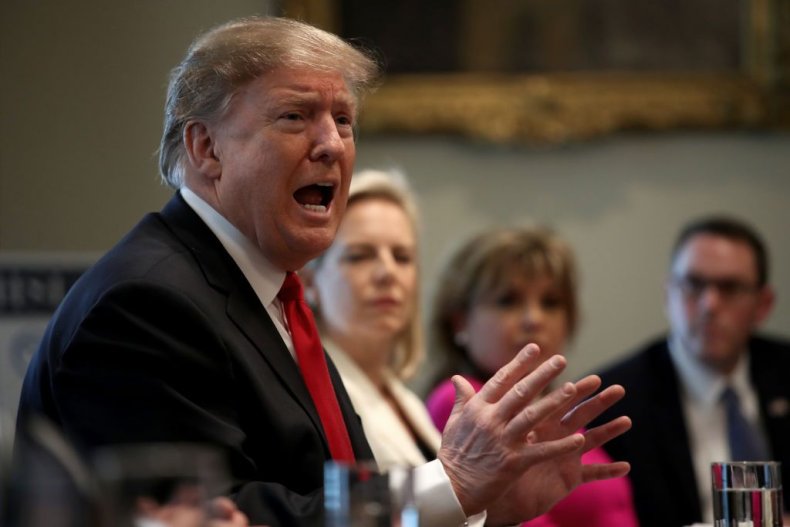 Abramowitz also criticized Congress, which should be a coequal branch of the government, for "frequently" failing to adequately push back against the president and his efforts to undermine democracy. However, he also explained that the decline in U.S. democracy began before the 45th president took office, pointing to the mass surveillance program launched under George W. Bush and the "overzealous crackdown on press leaks" under Barack Obama.
Trump has persistently attacked the media as president, popularizing the term "fake news" and accusing any critical coverage as overly partisan and inaccurate. Meanwhile, the president frequently lies or spreads misinformation when speaking to the American people, either live or on Twitter. In December, United Nations Special Rapporteur on Freedom of Expression and Opinion David Kaye referred to Trump as "the worst perpetrator of false information."
The president has frequently attacked and challenged the nation's judiciary, and has been accused by many of obstructing justice. Meanwhile, a number of his close associates have been indicted or criminally convicted. When it comes to elections, Trump has hyped allegations of voter fraud to undermine trust in American democracy, despite reports showing that such fraud is relatively nonexistent and far from widespread.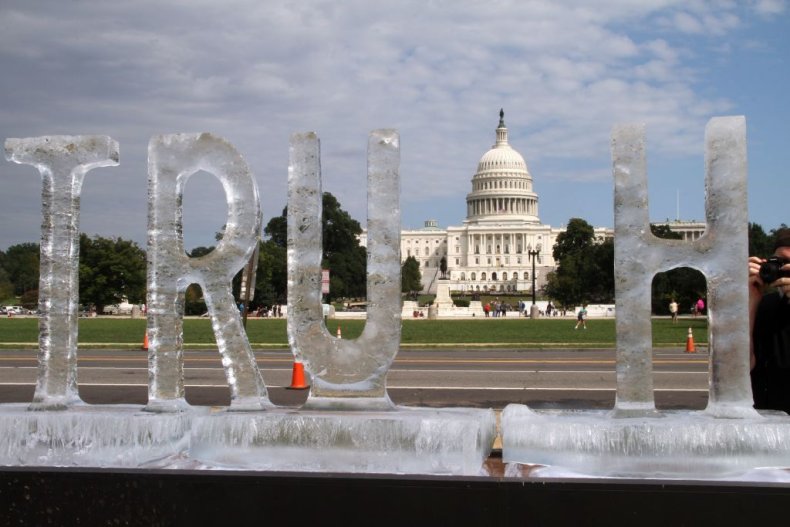 "The continuing deterioration of U.S. democracy will hasten the ongoing decline in global democracy," Abramowitz warned. "Indeed, it has already done so."
In 2018, freedoms and democracy declined around the world, according to the report. The document pointed out that authoritarian leaders were on the rise, cracking down on political opposition. At the same time, countries that had been moving toward more democratic systems have regressed. "Most troublingly, even long-standing democracies have been shaken by populist political forces that reject basic principles like the separation of powers and target minorities for discriminatory treatment," the report said.
Freedom House said that democracy in the U.S. has fallen far behind that of countries such as Germany and Britain. Pointing to "a decline in the rule of law" in the U.S., it said it is now "on a level with Greece, Croatia and Mongolia."